Last Updated on June 28, 2022
Generally, painting jobs can be very tasking when appropriate tools are not employed. This ranges from small-scale projects to large types.
However, an excellent quality paint sprayer can create all the transformation in your DIY painting projects and offer you a professional finish.
But one of the huge challenges is to identify the best paint sprayer for both home and commercial use.
Amazingly, Graco features exciting models of paint sprayers for several applications and user needs depending on the type and size of the project to be done.
These paint sprayers are suitable for a different set of users such as professional painting contractors, homeowners, handymen, do-it-yourselfers, or need industrial fine finishing.
Graco offers you will the most dependable, accurate, durable, and time-saving paint sprayers in the industry.
Hence, you don't need to wait too long to make it your right choice.
It's essential to note that one size of sprayer does not fit all types of projects. Many factors are to be considered to help determine the correct paint sprayer for the task.
Getting to know accurately your painting work requirements will make it easy for you to choose the right paint sprayer. Some of these requirements are the size of the project, the type of materials to be used, etc.
| Product Name | Weight |
| --- | --- |
| Graco Magnum 257025 | 15 Pounds |
| Graco Magnum 262800 X5 | 23 Pounds |
| Graco Magnum 262805 X7 | 26 Pounds |
| Graco 17A466 TrueCoat 360 | 4.6 Pounds |
| Graco 17G180 Magnum ProX19 | 42 Pounds |
1. Graco Magnum 262800 X5
Graco Magnum X5 262800 paint sprayer is an Airless Sprayer with a light, compact and portable design suitable for small jobs such as fences, decks, ceilings, doors,  fittings, and fixtures.
The paint sprayer attached flush cleaning system connects with a garden hose for instant cleaning. Graco
Magnum X5 is capable of pumping from 1 to 5-gallon paint buckets depending on the particular job sizes. Additionally, the machine features an adjustable pressure control for a fine performance.
You can use the machine for infrequently small work and one can move from one location to another without any big exertion. Also, the paint sprayer comes with a spray tip, paint hose, and spray gun.
Best Features:
Adjustable Knob: An easy-to-grasp knob used to adjust the pressure and also for the selection of operating modes.
Pump: Piston Pump is made up of hardened stainless steel. This can pump about 1 to 5 gallons of material at a time, so as to work constantly.
Stand: The stand is sturdy and stable and wouldn't shake/move during operation. It's portable and lightweight.
Cleansing Flush: Cleaning of this sprayer is quite simple owing to the power flush mode
Plug: The cord end glows up to indicate the power source.
Handle: It has a suitable in-built handle which makes it easy to move without any difficulty.
Size and Weight: This product is light in weight and enables the user to easily carry it to any place. Also, it can be simply kept anywhere due to its small and compact design.
Maintenance: Maintenance is free due to lubrication. If some servicing of the component is required, it is quite easy and simple. Additionally, it has a long life and exceptional durability.
Pros:
Easy to clean and maintain
Has a long hose so as to increase the reach while working.
The machine has an adjustable Pressure control
Lightweight and can be moved easily
Heavy-duty and the stable stand that would not move during the course of painting
Versatile in functionality
Economical as per features,
Quick to set up
Cons:
Thicker material makes it clog
Building quality of machine could be improved
Suitable for outdoor use than indoor
2. Graco Magnum 262805 X7
The Graco Magnum 262805 X7 sprayer has made it simple for enthusiastic DIY homeowners and handymen to control both small to midsize tasks with speed and tact. 
Graco Magnum X7 has equipped DIY homeowners and handymen to save time and money. Also, to embark on any exterior homes, indoor projects, fences, or decks.
This machine consists of RAC IV 515 SwitchTip, SG2 Metal Spray Gun, Pump Armor storage fluid, 25 ft. Duraflex paint hose, Quick Start-Up Guide, Operation Manual, and PowerFlush adapter. X7 is affordable and very efficient.
Best Features:
Auto-Prime: guarantees quick priming every time
Stainless Steel Piston Pump: Extremely durable with a lengthier lifespan to guarantee extra spraying tasks.
Chrome Plated Handle: Durable handles that are easy to clean and maintain.
Reverse-A-Clean Spray Tip: Clogging of materials is swiftly cleaned off with this feature
Convenient Cart: Allows simple movement for the paint sprayer while on the job.
Power Flush Adapter: Readily connected to any garden hose for stress-free and quicker cleanup.
Flexible Suction Tube: Enables direct spray of 1 to 5-gallon  bucket of paint for small or big projects
Paint Saver Pail Hook – Together with the cart, moving a 5- gallon paint container
Pros:
Features auto prime which prevents clogging due to the cleaning up of previous debris
The power piston that comes with the product offers an even function with easy action enabled by the pump.
Comes with a very sturdy spray gun that is designed to last for several paint tasks.
An ideal spray gun for DIY people to use.
Features paint saver pail hook which reduces spills on the move by enabling simple mobility of the cart with a 7 gal container keeping the pail on a level.
The cleanup operation is made faster and easier owing to its easy-clean cart.
Cons:
The gun has a propensity of getting congested after sessions of using thick paint materials.
Considered to be too expensive when compared to other brands.
Read More: Graco Magnum X5 vs X7 Comparative Guide
3. Graco 17A466 – 360 DS
Graco 17A466 TrueCoat 360 DS Paint Sprayer features an inventive FlexLiner paint bag system. This machine is unique on the market and several people find it uncommon because it's different than the orthodox reservoirs for paint sprayers.
Graco DS paint sprayer works best with smaller-sized projects such as windows, garage doors, and furniture.
Even though the manufacturer indicated that the product is capable of supporting denser paints, it does not still work fine with thicker paints than latex.
The machine can spray a complete 360 degrees circle in every direction without drips or hitches while operating; the FlexLiner bag system has made it possible and this is one of the best features of the unit.
Graco DS sprayer has a durable piston pump that sprays the material properly without any thinning required.
The container capacity might be considered a challenge since it's small and would need regular refills.
Best Features:
Stainless Steel Piston Pump enables you to spray paint un-thinned at high pressure
Machine dual Speed adjustment offers you 2 speeds to spray which are low speed for small detail work and high speed for larger projects to complete faster
The FlexLiner Bag substitutes for traditional material cups, it can be reused or recycled
Machine annual usage recommendation is up to 25 gallons per year
Features handle storage for added tip
VacuValve technology produces an airtight system enabling you to spray in any direction, including upside down
Reversible Spray Tip enables the reversal of the tip when jammed to keep you spraying
The machine consists of 4-32 oz FlexLiner Bags, 4 in. narrow and 12 inches wide, 2 – .015 inch Reversible spray tips, and Operation Manual
Pros:
Very easy to use
Original FlexLiner bag technology
The machine is durable with high quality production
Works fine with denser paints
Provides a proficient paint task
The machine is compacted and easy to store
Affordable and effective
Cons:
Comes with a short power cord
Can get congested without prior sign
The capacity of the container is small
Can be sometimes considered noisy
4. Graco 17G180 Magnum ProX19
Graco 17G180 Magnum ProX19 Cart Paint Sprayer is an airless paint sprayer designed with additional performance.
The ProX19 is a heavy-duty machine suitable for the renovation contractor, handyman, property maintenance person, and small painting contractor with regular painting essentials.
It provides excellent output than the Magnum X-series. Perfect for both interiors and exteriors and light commercial tasks.
The Paint sprayer material Saver bucket hook enables moving 5 gal container with the cart. The machine comes with a unique single packing set, a lifetime lubricated pad for free maintenance operation.
The utmost reliability in its class One-hand Fold-n-Store cart design single handle is that it enables the cart to fold into a compact package for easier transport or storage.
X19 in-built storage compartment is perfect for extra tips and painting supplies.
Removal of any debris to eliminate downtime is convenient and easy owing to the Quick Access inlet valve while the InstaClean pump filter helps provide an improved finish Pressure control with user-friendly symbols.
This sprayer comes pre-assembled, is simple to operate, and is easy to use. Clean-up after spraying water-based paints is quick and easy with the use of Power Flush Cleaning.
This is accomplished in minutes by connecting to a garden hose to clean the pump. It is affordable and very efficient.
Best Features:
InstaClean pump filter removes debris, decreasing tip plugs and offering an improved finish
Auto-Prime feature decreases any priming issues related to debris or improper clean-up after previous tasks
Pump directly from about 1 to 5 Gallon paint buckets
Power-Piston pump which allows the easy-access inlet
Sturdy stainless steel pump
In-built storage section
One-hand Fold-n-Store cart design
Power Flush cleaning adapter for fast and easy cleanup
Pressure control with user-friendly symbols
PowerPlug cord-end lights up to show a good power source
Pros:
Very easy to clean and fix
Versatile sprayer which works with light to medium/thick coatings
Does not require much maintenance
Heavy but portable with sturdy wheels to allow easy mobility
Performs excellently with an utmost professional finish
Cons:
The device can be loud
Initial setup can take a while
5. Graco Magnum 257025
Graco Magnum 257025 Project Painter Plus Paint Sprayer affordable entry-level model for different levels of users either a hobbyist, professionals, or absolute beginners.
Graco Magnum paint sprayers offer exciting results. With this unit, you can complete your project faster with even coverage when compared to the orthodox method.
Graco Magnum Plus paint sprayer has the ability to handle most of your indoor and outdoor home upgrading projects such as cabins, decks, ceilings, and fences.
The unit comes with RAC IV 515 SwitchTip, SG2 Metal Spray Gun, 25 ft. Pump Armor Storage Fluid, Duraflex Paint Hose, Quick Start-Up Guide, PowerFlush Adapter, and Operation Manual.
Best Features:
Stainless Steel Piston Pump enables you to spray un-thinned material at high pressure
Completely adjustable pressure to provide you with effective control of material flow for several project size
Has extra storage compartments for keeping extra spray tips, spray gun, and power cord
The machine's annual use recommendation is about 50 gallons per year.
Flexible Suction Tube permits you to spray directly from a range of 1to 5-gallon paint bucket
Supports up to 50 ft of material hose to get to the peak of buildings without shrinking performance
RAC IV SwitchTip enables the tip to reverse when congested to keep you spraying
SG2 metal spray gun with in-handle filter blocks debris to avoid tip congestion.
Stable, low profile stand design with integrated pail hook and offset handle to carry paint and sprayer together
The machine has inbuilt storage compartments to keep sprayer accessories together and a power cord wrapped tightly.
Pros:
Affordable and efficient with uniform coverage
Machine has Lightweight
Works conveniently with several paints
Best for larger surfaces
It has a good finishing which gives your work a professional look
Cons:
The machine build quality could be improved upon in order to guarantee durability
This unit is not suitable for smaller areas
Some customers complained about overspray
Reasons Why Graco Sprayer Is The Best
Materials: The flexibility of Graco's products makes it possible to suitably apply several types of materials onto different surfaces.
They perfectly work fine in the application of a large variety of materials like enamels, oil paints, lacquers, enamels, urethanes, sealers, and varnishes.
Also, surfaces such as drywall, wood, plastic, and metal can be efficiently sprayed, coated, and stained by using a Graco paint sprayer.
Design Varieties: Graco offers different varieties of the design of paint sprayers ranging from beginner-level sprayers designed for amateurs, to DIY and highly-upgraded sprayers professionally designed for certified contractors.
The design of paint sprayers used by contractors has maximum tip size and it's compatible with several paints to provide their professional desires remarkably.
Usually, every product is designed with specific specifications to do a particular task perfectly.
Safety: Graco's concern for safety is very high. And as result, each product comes with an instruction manual which ought to have been read prior to using the paint sprayer.
This instruction manual that is contained in every product gives full information concerning preventive procedures relating to the product.
The instruction manual also provides ways to avoid hazards such as subcutaneous injection, fire explosion, electric shock, and toxicity by the simple representation of symbols in the manual.
Easy to Use: Irrespective of the paint you want to spray; interior latex or stucco paint, the Graco paint sprayer will spray it all efficiently. These machines can easily be carried by a single person due to their lightweight.
You can work on your whole project with tons of exterior paint gallons using a Graco sprayer machine without encountering a single problem.
When compared to paint brushes and rollers, Graco paint sprayers can aid you to fulfill painting tasks in lesser hours with minimal effort.
Simple to Clean: The complete unit can be disjointed into the piece to properly clean each of the components. The valve system enables a suitable cleaning of the filter bowl, spray gun, and filter assembly.
In the course of the cleaning procedure, it is proper you use water for water-based paint and mineral spirits for oil-based paints.
Final Verdict
Ultimately, Graco is a world-known brand and acknowledgment goes to its huge collection of multipurpose paint sprayers. With the wide range of its brands, it is capable of providing all your painting desires.
Suitable for several types of projects such as sheds, fences, dog house furniture, etc. paint everything you want without much effort.
Graco paint sprayers are a capable machine that should be seriously considered for any skilled painter. It can serve both as a main or even a backup unit for small and big projects.
With its great motor, you can pump out several gallons of paint via tall houses and touch virtually anything. The pump filter and outstanding paint gun prevent clogs.
Graco paint sprayer features are unlimited. Their products are durable and reliable when it comes to functionality. For instance, when you just finish up a task and start a cleaning machine, you'll appreciate how stress-free it is.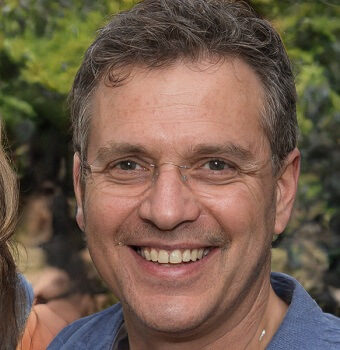 I am extremely happy to share with you my experience throughout SprayerBoss. As a painter, I like to experiment with new sprayers from different brands. Since my first painting, I love to learn new things every time I doing a painting project for my own or clients. I have painted fences, walls, furniture, cabinets, cars, etc. but painting furniture is more challenging to me. Hope you will get the easiest way I found myself to overcome the difficulties towards a better finish. My hunger is to find the best paint sprayer that took less effort but budgets friendly.