Last Updated on June 28, 2022
Paintbrushes and rollers can aid with carrying around little jobs in the house. If you hope to save money and time in the long term, and your budget is not much, then the Graco Magnum X7 Review could help you on your way out.
It is great for individuals who want a great quality paint sprayer for spraying areas that are large, while not wanting to spend too much to get one.
Graco is a company that has been in existence for about one century. Their history is full of premium brand paint sprayers that suit professionals as well as individuals who are DIY enthusiasts.
Apart from their professional tools that are available at great prices, they have also made sprayers for light and individual use.
Over the years Graco has produced various types of paint sprayers for specific types of customer needs as well as mass-produced tools that are very helpful for DIY enthusiasts.
By introducing Graco Magnum Series, Graco has created or has got a good foothold in the market of entry-level airless paint sprayers as well as DIY enthusiasts or hobbyists or even for the needs of beginner painters.
Currently, more and more products are coming which is a good thing. These tools come with not only a cheaper price but also cover a wide range of paint sprayer materials and are also made for worldwide use.
It is possible for many different types of materials to be sprayed from the Magnum X7, including materials with heavy or light viscosity.
The sprayer includes a motor that is great for handling exterior and interior paint jobs. You can use the sprayer for spraying siding, trimmings, walls, ceilings, and doors among others.
Graco Magnum x7 Review
Even though the Graco Magnum X7 has lightweight and size, compared to other sprayers, it is great for painting.
You can easily use the sprayer to spray acrylics, thick latex, and light stains, among other types of materials and it would work great. The only materials you cannot use in this unit include textured materials, solvent-based lacquers, and hot solvents.
The unit comes with a RAC IV 515 tip and a 5G2 metal spraying gun that has a full trigger and a filter built-in.
The spray, whose tip size is a maximum of 0.01 can be used for spraying up to 0.31 gallons per minute from 1-gallon paint or 5-gallon paint buckets.
Furthermore, you get pump armor 8oz fluid and Duraflex airless 25 feet paint hose.
The unit comes with a great instructional DVD and manual. This is considering it could be daunting to set up and use if you are just using a sprayer for the first time.
Following the instructions properly, should, however, help you have a smooth and great experience with the sprayer.
The compact nature of the sprayer makes it easy to store as it features a fold-down handle. It can also be easily cleaned.
Best Features:
Power flush adapter that a normal garden hose can connect to, to reduce flushing time
Control for adjusting pressure and a high-quality motor that gives the sprayer the ability to work at a high pressure of up to 3000 PSI and support a hose of 50 feet.
The spray tip can be easily cleaned due to its reversible paint tip
The convenient cart makes it easy to move around
Paint Saver Pail Hook and Flexible Suction Tube so that it is possible to paint from 5 and 1-gallon containers.
Piston pump made of stainless steel for producing a durable and reliable unit.
Pros:
Ability to spray virtually any type of coating
Quicker cleaning as it has fewer parts
Can be used with both 5 and 1-gallon paint buckets
Easy transportation as a result of its wheels
Has a light and affordable weight
Cons:
Hose support up to 50 feet, but it could be longer
People who are just starting could have a problem with overspray
Thicker materials can clog the tip of the sprayer.
What makes it different?
The sprayer was created to be used for spraying by everyone including DIY.
The sprayer has the ability to handle virtually every material that you want to use it for, except for hot materials and extremely thick materials that could clog it.
Its reversible spray tips make it easy to unclog it.
Using this sprayer for painting your fence or deck could make the whole task look extremely easy.
When you want to paint your ceilings and interior walls, all you have to do is to use your masking tape to prepare the area and then you can start painting.
Instead of getting contractors over, the sprayer gives you the opportunity to do your job close to what the contractor will give you, but at a much cheaper price.
You will be able to use the sprayer for years, with just little maintenance.
Apart from being great for individuals, a professional who is looking for an excellent tool to add to his small equipment set should also consider this great equipment.
You can spray about 2 to 3 gallons every week and up to 125 gallons every year if you care for and maintain the equipment regularly.
How to Use Graco Magnum x7?
Like any other equipment, safety precautions must be taken if you want to use a Graco Magnum x7. You should be careful of potential hazards, stay alert as well as wear protective eyewear, clothing, and a nose mask.
To use your Graco Magnum X7, you will have to connect the hose and the spray gun. After this, you will need to flush and prime the sprayer, after which you will then install the guard and tip.
When your tool for spraying is ready, it is important to also prepare the item you want to paint.
For instance, if you want to spray your outside wall with Graco Magnum x7, you will have to properly clean the wall and allow it to dry. If you have holes, chips, or cracks on your wall, you need to repair them.
You will have to cover any part you do not want the paint to touch after which you can start spraying.
Ensure the distance between the spray gun and the surface you are painting is about 12 inches. It is advisable to use long continuous motions. If you want a second coat, do that after the first coat is allowed to dry.
Graco Lts 17 Vs. X7
Both Graco X7 and Lts 17 have some standard features and a neck-to-neck competition. Both Graco airless paint sprayer has a 125-gallon annual capacity.
Also, both look identical and come on a wheeled cart for mobility. Initially, X7 comes with a 50ft hose whereas, Lts 17 equips with a regular 25ft hose length.
However, you can replace the original hose with a 100ft one on both sprayers. Also, both models have identical tip size and pressure rating respectively at 0.017 inches and 3.00PSI.
Furthermore, both sprayers equip with 1-gallon and 5-gallon paint cups. Thus, you will see both models are almost identical, and the last choice will depend on your preference.
Final Words
Considering the price of this equipment, it is very powerful as it is durable, versatile, and can be used for jobs around your household.
You can easily use this tool for any of your painting jobs. For some projects, you might need to purchase the right tip size so that your project is properly done.
The major thing to be mindful of is using thick materials. Whenever you use thick materials, ensure you clean them properly, so that every solid is removed.
This will save you the stress of having to rewash the whole tool when you are in the middle of a new project. It is great for individuals and can serve the small job needs of professionals.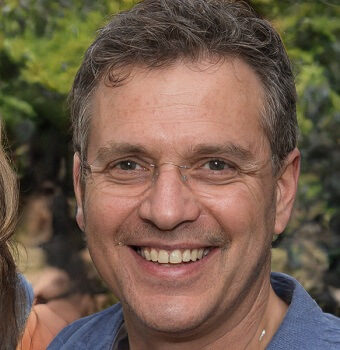 I am extremely happy to share with you my experience throughout SprayerBoss. As a painter, I like to experiment with new sprayers from different brands. Since my first painting, I love to learn new things every time I doing a painting project for my own or clients. I have painted fences, walls, furniture, cabinets, cars, etc. but painting furniture is more challenging to me. Hope you will get the easiest way I found myself to overcome the difficulties towards a better finish. My hunger is to find the best paint sprayer that took less effort but budgets friendly.