Last Updated on June 27, 2022
The best HVLP spray guns for woodworking are the ones that shoot out a high volume of air at low pressure. These settings allow for an even coat of finish on your project without taking too long to complete. Maintaining the correct settings also helps to avoid paint buildup on any cut surfaces on your project. These HVLP spray guns work well with lacquer, varnish, and shellac finishes.
While the spray gun for wood finishing varies depending on the requirements of the project, some features you might want to look for are adjustable fan control, good visibility, and comfort.
If you're looking for a spray gun that is also highly affordable, then check out the Astro Pneumatic Tool 4008. This spray gun is perfect for beginners who want more control over the spraying process.
| Product Name | Weight |
| --- | --- |
| 3M 16580 Accuspray Spray Gun | 3.8 Pounds |
| PowRyte Basic Mini HVLP | 1.1 Pounds |
| Astro 4008 Spray Gun | 1.4 Pounds |
| Neiko 31215A HVLP | 2.8 Pounds |
| Campbell Hausfeld CHK005CCAV | 7.7 Pounds |
Why You Need a Strong Spray Gun
Speed: A paint sprayer is the best choice when you have limited time on a renovation/fresh project. Thus, the best handheld paint spray gun is very fast when compared to outdated paint brushes or rollers.
This is because of the rapid complete paint coverage of a surface produced from tiny paint particles that come out of the spray gun.
This is principally perfect for complicated areas, such as tight spaces or wall corners that rollers can't usually touch.
Smooth paint coverage: Another great value of a paint spray gun is the uniform finish that it gives; the fine paint spray guarantees that all surfaces are perfectly touched, unlike paint rollers or brushes.
A paint spray gun is suitably used for more difficult tasks, such as furniture and stairs. An HVLP spray gun is a perfect one for such tasks.
An uneven finish can be achieved when using a spray paint gun. This is a result of too much overlap with the previously painted section.
Sometimes, it is also caused by the type of material used. So, it's important you take all these factors into consideration when using a spray gun.
Reduced Overspray: When using a spray gun, more paint is emitted from the gun onto the surface you're painting; this is peculiar to the HVLP spray guns because they have more air than pressure.
As a result of moderate spray, paint does not splash or waste. Hence, guns are more environmentally friendly due to less pollution.
1. 3M 16580 Accuspray Spray Gun
3M 16580 Accuspray Spray Gun System with Standard PPS is a unique High Volume Low Pressure (HVLP) spray gun that essentially sprays a lot of paint even using low air pressure.
This implies that it adequately puts more paint where you want it, and less/none into the air which results to waste and pollution.
This feature of lower pressures is actually perfect in enclosed spaces like the kitchen. Accuspray gun paint finish is smoother and requires fewer cleanups.
The system provides many other benefits such as easy clean nozzles, and unique nozzle sizes that allow different products to be sprayed.
The application of several materials is practicable due to the easy change of nozzle size and cleaning. It also allows users to find new ways of refinishing kitchen cabinets to beautify the kitchen. Material flow is consistent and very smooth.
Additionally, the device is light to work with and thus gives users the capacity to be creative. The reduced overspray and tight spray patterns of the Accuspray gun ensure less masking and fewer cleanups.
Best Features:
Durable, lightweight 1-piece composite spray gun body which is simple to maintain and use
Requires almost no cleaning and no maintenance kits
Replaceable atomizing heads
1.4 mm, 1.8 mm and 2.0 mm atomizing heads gives versatility for a complete range of materials
PPS liners eradicate the need to clean cups
PPS system offers all-in-one mixing/measuring, filtering, spraying and temporary protection of liquid coating materials for continued use
Transparent re-usable atomizing heads which makes it easy to determine when the gun is clean
Pros:
The system allows painters to mix less paint, and reduce the usage of their solvent by 70%
Spend less time cleaning spray guns and cups
Device is Lightweight
The gun system is sturdy and wear-resistant
Fast, easy controls for fan diameter, fluid, and air pressure enables quick adjustment across jobs
Cons:
Users report that it works for only thin priming
The product is expensive
2. PowRyte Basic Mini Gravity Feed Air Spray Gun
PowRyte Basic Mini HVLP Gravity Feed Air Spray Gun is fashioned out for detail, touch-up, and small jobs. High Volume Low-Pressure technology offers a higher transfer of paints and well reduces overspray.
It comes with 3 inbuilt control knobs which provide flexibility to adjust airflow, spray pattern, and fluid. This control knob creates more precise fan patterns and less waste.
The In-line filter of the device guarantees clean paint that will aid you to get the best result. Additionally, the PowRyte paint sprayer gun also features a suspension hook and stainless steel needles for vital consistency.
This paint gun comes fully with a metal-air regulator, a cleaning brush, and a multi-size wrench.
Best Features:
HVLP (High Volume Low Pressure) technology offers a higher transfer of paints while reducing clogs and overspray.
The device suspension hook allows easy storage
Comes with 3 inbuilt control knobs: The fluid control knob regulates the quantity of paint sprayed, the Pattern control knob help adjusts the fan pattern size, and the air adjustment valve offers flexibility to adjust airflow
Comes with a filter that ensures clean paint, aiding you to get the best professional result
The set of the device includes a metal-air regulator and a cleaning brush of 4.2 oz. plastic cup.
The nozzle is size 0.0315 in. /0.8mm
The Working Pressure of the device is 20-30 PSI
Pros:
The machine is 100x better than my airbrush due to the improved volume of paint this gun emits
With this machine, your painting time can be cut down to 1/3 of what it was with a brush and roller
Less overspray and also saves a lot of paint from being wasted
Sprays a great pattern and gives a professional result
Cons:
The plastic feeder cup gets opaque due to too much absorption of dye and as a result, you can't see when you're running out of product
Some users complained of poor construction of the device
The lens is an inexpensive plastic so, cleaning with any material is going to ruin it
3. Astro 4008
Astro 4008 Spray Gun with Cup is lightweight, but still very sturdy. It is made of an aluminum cup and other non-rusting constituents. No doubt, the machine is known for its durability and is remarkably lightweight.
Due to its lightweight, there isn't much user fatigue when using this particular sprayer. The operation pressure at 50-60 PSI is a bit high but still equally convenient with almost every compressor.
The Astro Pneumatic 4008 Spray Gun with Cup – Red Handle 1.8mm Nozzle is also designed for quick application of primers, glues, and heavy coatings. This tool will undoubtedly improve efficiency and save you money by reducing waste.
The machine can be used for various purposes, the range of use consists of woodworking, production, and cabinet shops as well as marine and industries.
Astro spray gun comes with a lot of features such as the Nozzle Size which is 1.8mm, Operation Pressure is at 50-60psi which is appropriate for even spray of material.
The device weighs pounds with a dimension (W X H) of 6-1/2-inch by 12-inch, its average air consumption is 7-12cfm while Air Inlet Thread NPT is 1/4-inch. The required Compressor for the Astro spray gun is 3hp.
Best Features:
The spray gun is very easy to clean
Comes with a two-piece design with a gun featuring a special air valve design
Complete adjustable wide fan pattern control
1-quart capacity dripless cup
Nozzle Size is 1.8mm
Item dimension is 12 x 7.2 x 4.2 inches
The weight of the machine is 2 pounds
Comes with one year warranty
Pros:
You can adjust the width/height and the quantity of material sprayed
Cleans up very nicely and is very well designed
perfect for acrylic and for some other oil-based material
Lightweight but very sturdy
Cons:
The device does not last long on paints with high solvents
Users' report revealed that it is only limited to small or medium-scale project
It is expensive
4. Neiko 31215A
Usually, Paint sprayers make use of several techniques for spraying material through the nozzle. The efficiency of your suction pump system to feed the paint is a major determinant.
Neiko 31215A HVLP Gravity Feed Air Spray Gun is definitely one of the best gravity feed paint sprayers that provide a lot of benefits with professional finishing.
With Neiko 31215A, an air compressor discharges a pressured air through the gun that combines with the paint to atomize it, enabling you to carry out the actual painting and accomplish a smooth coat.
In this case, the paint is stored in a cup that is situated on top of the gun, enabling gravity to have the paint flow into the spray chamber for atomization
Neiko 31215A gravity spray gun does not require any mechanisms to pull the paint; which means that you have more effectiveness and control over the full spraying process.
Best Features:
HVLP gravity feed fluid delivery design works with three adjustable valve knobs for exact paint application
Gun is made of a steel body, corrosion-resistant stainless steel nozzle, and sturdy brass cap for stability and longevity
Multi-purpose and can be used for primer, metallic basecoat, and a variation of automotive and household painting jobs
Operation pressure of 40 PSI, Working pressure of 10 PSI, and Average air consumption of 4.5 CFM
The set consists of a 600cc aluminum cup with lid, metal-air gauge/regulator, a cleaning brush, and a multi-size wrench
The dimension of the device is 6 x 5 x 9 inches
The device weighs up to 2.8 pounds
Pros:
Rust-resistant metal
Stainless steel is also very strong and can withstand the high pressures required to complete the actual spraying process.
Spray well with even coverage
Good price
It is adequate for regular urethane and great for primer
Easy to modulate trigger
Cons:
Most of the nuts are way over tightened so, it will take extra effort to loosen them for cleanup
Works with only thin liquids
5. Campbell Hausfeld CHK005CCAV
The Campbell Hausfeld gravity-feed spray gun kit (CHK005CCAV) is the perfect beginner collection of equipment for home spray painting tasks.
The machine comes with two spray guns that are suitable for touch-ups or larger jobs. The HLVP (high-volume, low-pressure) design lessens paint waste and gives exact results.
The CHK005CCAV kit consists of an air adjusting valve with a gauge, a gravity-feed spray gun with a 550ml canister, paint filters, a touch-up spray gun with a 120ml canister, and a cleaning kit, and an extra storage case for fast and simple storage of equipment and fittings.
The spray gun kit can be used for several purposes such as carpentry painting, automotive painting, and a variation of several home tasks.
With this device, you will be able to complete your projects with ease and comfort without wasting so much time and energy.
Best Features:
HLVP (high-volume, low-pressure) design lessens paint wastage and gives a professional result
Offers the best particle size and atomization of paint for a uniform spray.
Carrying case creates appropriate storage and well as handiness
The machine includes 2 adjusting valves, 2 spray guns, 5 in-line paint filters, PTFE thread tape, 3 cleaning brushes, a metal file, 10 paint filters, a coupler, and a wrench
The 2 spray guns require 2.1 SCFM and 0.7 SCFM at 40 PSI individually.
The weight of the device is 7.7 pounds while its dimension is 15.5 x 13.4 x 4.8 inches
Pros:
Comes with a bigger task spray gun and a smaller, touch-up spray gun
Gravity feed spray guns are very effectual than the orthodox ones
Less overspray enhances the use of classy paints & varnishes
Offers control of the airflow at the gun, providing you more control
Cleaning Kit keeps spray guns in perfect condition for professional painting outcome
Features custom storage case that keeps all the parts organized and free from dust
Cons:
The device is relatively expensive
Buying Guide
Quality:
This is a factor that is essential in every spraying gun.
Usually, all the manufacturers of spray guns are not standard in the market. So, do good research for a brand with a good reputation that meets up with your tasks.
Check the sincere buyer reviews, and the warranties. Also, check for included accessories or extra parts and relate them to other brands in the same class
Cost:
Despite the negligence of cost, the basic truth is that it is undoubtedly the most vital factor for almost everybody buying an HVLP sprayer gun.
You can get a collection of 3 or 4 spray guns in your target price array and grow your search on each of these brands.
Power:
The power of a spray gun is generally measured in CFM (Cubic Foot per Minute) and PSI (Pressure per Square Inch). You can make your choice of the spray gun for woodworking by bearing in mind the power of CFM ratings.
Though, this is dependent on your need; you could want it for painting your furniture, small room, or for professional daily use,
Uses:
You have to identify your tasks before buying a spray gun. HVLP spray gun used for painting of car differs from one employed for your home. It is crucial to find a peculiar spray gun that suits your needs.
DIY – Painting Woodworking with Spray Gun
1. Preparation
The most common first step is to prepare yourself for DIY painting jobs. You have to gather all the necessary tools before you start your painting with a spray gun.
The very first action would be sanding or light sanding. After that, you can use the Krud Kutter Gloss-Off from amazon.
With this, you can kill two birds with one stone. It's an all-in-one cleaner and glosser. 
2. Removing
The next step is to remove all the doors and drawers from your cabinet. Also, make sure you serialize or number those doors and drawers so that you can easily identify which one goes where when you put those back.
3. Tape
The next thing you need to do is tho tape the countertops, floors, some to the ceiling as well as the cabinet walls.
4. Painting
The final step is painting and priming. Before you start your paint on the actual painting surface you should first paint on sample cardboard.
So that you can adjust and control your painting spray flow from your painting tool. And then let's paint!
Final Verdict
All the spray guns reviewed here are of utmost benefit for the painters who seek to take their work to the maximum level with a professional result, exclusively in the woodworking field, automobiles, and homes.
Some of these reviewed guns are HVLP spray guns which have two main categories namely turbine spray guns (sprayers) and conversion guns.
It is important to know that all the HVLP sprayer systems do not work the same as different HVLP paint sprayers are designed for several applications.
However, the best spray gun must have the ability to work on several applications with a flexible spray pattern and convenient air power on the handle.
Also, it should enable you to regulate the spray pressure and pattern while working. These spray gun reviews for different kinds of materials will aid beginners to have a learning curve and the professionals to experience an excellent run-through.
FAQ
What is the best way to spray woodworking?
You can use either the paintbrush or sprayer to paint on woodworking. Nonetheless, sprayers will leave behind smooth paint over the wood. You can also use a satin or glossy paint with the airless or air paint sprayer on woodworking. Avoid using a matte finish as it doesn't look charming over the wood.
How do professionals paint woodworking?
Professionals will firstly clean it thoroughly. They make sure that there's no grime and grease over the wood surface.
Next, they apply primer to the wood. Furthermore, using hard paint materials such as satin or gloss will be better options for wood surfaces. These paints last long and give a smooth and attractive finish as well.
Do you have to dilute paint when using a sprayer?
You don't need to dilute thin latex or oil-based paints. However, thick latex materials need to be diluted before spraying. You can use a 4:1 or 3:1 thinning material ratio to cut the most viscous paint materials before spraying.
Can I use any paint in a spray gun?
An airless paint sprayer gun is usable with all paint materials, including primers and latex paints. You won't have to thin them before using them even.
However, for HVLP sprayers, you are restricted to using thin materials only. The HVLP spray guns aren't designed to work with thick materials.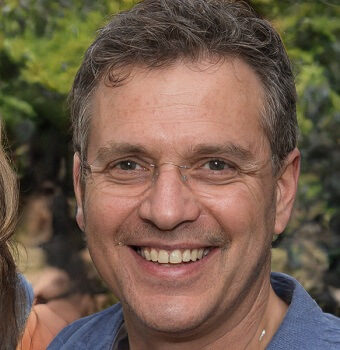 I am extremely happy to share with you my experience throughout SprayerBoss. As a painter, I like to experiment with new sprayers from different brands. Since my first painting, I love to learn new things every time I doing a painting project for my own or clients. I have painted fences, walls, furniture, cabinets, cars, etc. but painting furniture is more challenging to me. Hope you will get the easiest way I found myself to overcome the difficulties towards a better finish. My hunger is to find the best paint sprayer that took less effort but budgets friendly.