Last Updated on June 28, 2022
If you are a homeowner that desires to embark on a huge painting project, you can happily replace your brushes and rollers with a paint sprayer in order to save money by doing it yourself as well as save time with less energy.
This is undoubtedly the best solution to all your painting struggles. Also, paint sprayers can make an entire host of renovation tasks easier.
With Graco Magnum X5, DIY homeowners and handymen are assured of cost-efficient and excellent performance. This paint sprayer is suitable for painting all kinds of interior projects such as siding, fences, decks, and small houses.
Also, the unit has a unique set of features and achieves well with several materials.
Magnum 262800 X5 is a model that is highly regarded. Choose X5 when you paint on a quarterly basis. If small painting tasks within the house are your priorities, this device is the best choice for you.
Read on to know more about Graco X5 in our complete review below.
Review of Graco Magnum X5 Stand Airless Paint Sprayer
The Magnum X5 is a paint sprayer that is well designed with a metal SG2 gun for spraying large surfaces like sheds, fences, garages, and walls. The X5 gun comes with a sturdy full trigger that works with tips up to 0.015″.
Users will be able to pump out 0.27 gallons of paint per minute when combined with a 515 RAC IV tip. The adjustable intake tube allows you to work with a 1 to 5-gallon bucket to save you the time of refilling regularly.
The paint sprayer comes with 25 feet of DuraFlex hose connected to the spraying gun through the central. With this hose, you'll spend less time moving around while painting.
It can contain an additional hose of about 70 feet should you'll paint a tall fence or wall without altering the finish quality.
Graco X5 is a project model and the annual recommended usage is 125 gallons. There is a full assurance that this device is more than capable of flawlessly handling several types of tasks within a normal size house.
X5 is an airless sprayer suitable for handling light contracting jobs.
The 1/2 horsepower motor of the Magnum 262800 X5 produces about 3000 PSI of pressure which can aid you to tackle your home projects. Its initial setup is simple and has an instructional manual attached to it.
Best Features:
Comes with a flexible Suction Tube – allows users to directly spray from the range of1 to 5-gallon paint buckets
Reverse-A-Clean Spray Tip – this feature enables users to swiftly clear tip congests
The machine features a Stainless Steel Piston Pump – This sturdy piston pump delivers high-pressure power to spray un-thinned materials producing a professional result.
Features Power Flush – usually connected to the garden hose for quick and simple cleanup
Adjustable Pressure – This allows easy and convenient control of the material flow
Durable Frame – The frame is well designed and easy to carry, compact and lightweight
PushPrime – The feature is a quick and consistent startup anytime
---
Pros:
Simple to clean and maintain; just connect the hose with the lathered liquid to clean up the gun, pump, and hose
The length of the hose is long as it aid increase the reach when painting tall walls or fences
Well-equipped heavy duty and a firm stand that will not move when the machine is in use
Versatility; capable of working with several materials. It properly handles everything from stains to acrylics and latex
Cons:
Easily get congested from thicker paints
Customer report shows suggestion that design quality can be improved upon
Only suitable for outdoor purposes than indoor
What Makes Graco Magnum X5 Different
When you disposed of several models of paint sprayers available on the market, it's always tedious to be convinced of the right one for you. Even Graco as a brand still has several models which can also be tricky to pick your best suit.
However, there are several factors that have made the Graco magnum X5 unit a genuine champ for completing household painting tasks. Some of them include-
The hose can be extended to 75 feet making users access tall walls or fences easily.
The stainless steel pump which aids the machine lasts for several years' worth of tasks.
Flexible controls offer you the ability to paint to your desire. This makes you take total control over the finish of your task.
Reversible tips and filters help avoid clogs and make them simple to eliminate. This machine is capable of working perfectly with other tips when the need for different sizes arises.
The sprayer is lightweight and simple to convey. The sturdy stand keeps the unit stable when in usage.
An easy-clean function can be used with your garden hose. Now cleaning is just as easy as painting.
The sprayer is simple to set up and operates both for professionals and beginners.
It is relatively cheap when compared to similar ones in the same range.
Let's elaborate things a bit so that you can get a more clear understanding!
The RAC IV SWITCH Tip: 
Well as this Graco Magnum X5 is prone to clogging to some extent which can create some issues for longer painting jobs. Though this is an issue the Graco Magnum X5's design itself works to mitigate this problem or at least to some extent.
Reversible, RAC IV Switch Tip
This tip is designed to eliminate the issue of excessive clogging. Its working procedure is effortless.
When the tip gets clogged, all you need to do is simply reverse the Switch Tip and keep working. It's more like a band-aid than a total cure.
The Adjustability:
The adjustability is one of the most important components of the sprayers. Especially because this part of the unit enhances the control of your painting in overall progress.
This is where Graco X5 trumps most other sprayers like this. This unit gives you complete adjustability control over the unit's pressure output. That means you can have complete control over the paint output.
Easy To Clean:
Dealing with the cleaning process of the paint sprayer after a painting job is sometimes quite hard and the worst part is if you don't clean properly, it may damage your tool's performance. Fortunately, Graco magnum excels in this area.
The POWER FLASH ADAPTER: 
This adapter lets you hook the process or the unit up to your garden hose after the job is finished.
Then the garden hose can clear the pipes and tubes quickly and efficiently which prevents clogging and problems for the next job. Which can save you a lot of time.
Easy to Start:
The Graco X5 is very easy to start. The pump can be started by a single push of a button. Graco addresses this as a "PUSH PRIME" button. 
The FLEXIBLE SUCTION TUBE:
Graco Magnum X5 has a flexible suction tube that can serve directly from either 1 or 5-gallon bucket paint.
Basically what this feature does is that it makes the spraying system to use. Even for small paint spraying jobs that will not require much paint.

How to Use Graco Magnum X5
Follow Sprayer Safety Precautions: Firstly, take note of the safety precautions. For instance, wear protective measures for both body and eyes. When in doubt, refer to safety measures for the spray equipment.
Accurate Sprayer Setup: proper connection of the hose to the spray gun, flushing and priming of the sprayer as well as installation of the tip and guard
Appropriate Surface Preparation: Use TSP (Trisodium Phosphate) in washing any interior walls and let them dry while you use a pressure washer and a cleaning solution for exteriors.
As soon as the surfaces are clean and dry, patch-up chips, cracks, and holes, and sand any coarse areas. While spraying either interior or exterior, cover your furniture and plants respectively.
Proper Spray Technique: Keep the spray gun about 12 inches away from the surface. For quality coverage, use a long and unbroken motion. Overlay your spray pattern by 50 percent.
Graco X5 And Lts 15
Graco Lts 15 and X5 airless paint sprayers are built for homeowners mostly. They come neck to neck with similar features and user-friendliness.
The two sprayers initially come with a 25ft hose for spraying the paint. You can extend it up to 75ft. Both airless paint sprayers can also spray various paint materials, including latex, acrylic, satin, matte, etc.

Furthermore, both can work with un-thinned paint material. However, Graco X5 is slightly heavier and bigger than the Lts 15.
Also, X5 has a more powerful motor with a 0.50HP capacity. Graco X5 features a metal base. On the contrary, you will see a plastic base for the Lts 15, a big setback for the sprayer.

Nonetheless, both airless paint sprayers are equally good at tackling small to medium paint projects with ease. But you have to spend slightly more to purchase the Graco Magnum X5. So, be aware of the cost fact.
Final Verdict
Graco X5 airless paint sprayer can be the best choice for you when it comes to household tasks that will need you to cover large surfaces. It is also suitable for light projects.
This machine does not require you to buy several accessories to set it up. X5 will no doubt light up your tasks with convenience.
This machine is highly recommendable due to its lightness, ease of operation versatility, and features other brands or similar sprayers do not guarantee.
The unit is affordable and holds its worth as well as helping you complete household tasks efficiently within a short space of time.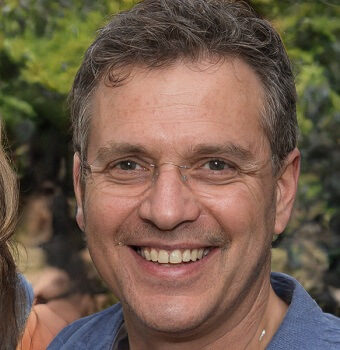 I am extremely happy to share with you my experience throughout SprayerBoss. As a painter, I like to experiment with new sprayers from different brands. Since my first painting, I love to learn new things every time I doing a painting project for my own or clients. I have painted fences, walls, furniture, cabinets, cars, etc. but painting furniture is more challenging to me. Hope you will get the easiest way I found myself to overcome the difficulties towards a better finish. My hunger is to find the best paint sprayer that took less effort but budgets friendly.