Last Updated on June 27, 2022
Many homeowners have a hard time deciding if they should step up to a professional airless paint sprayer. The benefits of going with a professional paint sprayer are considerably different from those of a traditional paint brush.
There are many factors to consider when deciding on which tools to use, but at the end of it all, it is always worth stepping up from handy painting tools as the final output provide a smooth, shiny finish like a pro painter.
Professional airless sprayers are designed for spraying large surfaces such as walls or fences, and they work efficiently whether indoors or outdoors. This helps homeowners save money on paint by not having to worry about overspray in their houses.
It is an affordable alternative to the bulky, heavy tanks that are used in a traditional paint sprayer so you can easily expand your painting projects and increase profit margin as a professional painter.
With the help of our combined informative buying guide, you can effortlessly find out all of the essential features to look for, which accessories you do and don't need, stay till the end.
What's Inside The Best Professional Paint Sprayers
Product Title
Professional Features To Look
Included Components
Graco Magnum 262805 X7
- High portability
- Adjustable pressure
- High pressure

- SG2 Metal Spray Gun
- Pump Armor storage fluid
Graco Magnum 262800 X5
- Adjustable pressure
- Different spray patterns
- Easy cleanup
- RAC IV 515 Switch Tip
- 25 ft. Duraflex paint hose
Titan ControlMax 1700 Pro 580006
- Extremely powerful
- Very durable
- Adjustable pressure
- 50 ft Hose
Wagner Spraytech 0529010 FLEXiO 590
- Power to spray unthinned paints
- Low overspray
- X-Boost turbine
- iSpray nozzle
HomeRight Power Flo Pro 2800 C800879
- High horsepower motor
- High capacity for large projects
- Easy cleanup
- 2800 PSI 25-foot hose
A professional paint sprayer works more than 10x faster than a traditional DIY paint sprayer, and the painting finish is smooth, clean, way more efficient to make a professional look.
1. Our Top Pick:
Graco Magnum 262805 X7 Cart Airless Paint Sprayer
This Graco Magnum 262805 X7 paint sprayer model is incredibly adaptable and is perfect for painting a wide range of projects. You can easily set a 1 to 5-gallon paint barrel to the suction-tube, in order to use this sprayer for large or small painting projects.
You can attach a 100 feet hose to this sprayer so that you can easily paint a two or three storied-house. One of the best features of this particular paint sprayer besides the length that it allows, it is very easy to clean.
Check More: How to Clean Airless Paint Sprayer
You just have to attach the nozzle to your garden hose for quick and easy cleaning. Another advantage of this model is that you are getting with the Magnum X7 is its durability.
In the near future, if you are planning a lot of painting work or projects, you can get a lot of quality use out of this paint sprayer. Graco Magnum 262805 X7 has a use recommendation of 125 gallons of paint per year.
This particular airless sprayer model is the ideal choice for people, families, or intermediate painters who have large houses and or have a lot of painting projects that they need to get done in a specific time frame.
Grab Useful Tools With Graco Magnum X7 Airless Paint Gun
This package provides a full-trigger metal SG2 spraying gun along with a RAC IV 515 tip as well as a built-in filter.
This paint sprayer model can provide support for a maximum tip size up to 0.017 inches and spray as much as 0.31 gallons in one minute while working alongside paint buckets in a one-gallon or five-gallon size.
In addition to all these, you will get a 25-foot airless Duraflex hose as well as 8 ounces of Pump-Armor fluid to be used when the time comes for storing away the sprayer.
Well, every product has some pros and cons. But the good news about this model is that it has very few cons compared to the pros.
Pros:
Graco Magnum 262805 X7 model has a totally adjustable pressure gauge that can give you the power to adjust the paint flow
The piston pump of this model is made of stainless steel so that you can spray unthinned paint at desirable high pressure.
It has a very flexible suction tube that can easily be used to connect to either a one or five-gallon paint bucket.
Graco Magnum 262805 X7 has an annual recommended usage of up to 125 gallons per year.
All you have to do is nothing but plug the power flush adapter up to the garden hose for quick and easy cleaning.
Graco Magnum 262805 X7 supports up to 100 feet of painting hose which is perfect for two and three-storied homes.
This model comes with a metal spray gun, a flexible hose, and pumps armor fluid as well as the guide to use it.
Cons:
This model is a little bit difficult and messy to clean.
It takes some time to get used to when adjusting the pressure.
Is buying Graco Magnum 262805 X7 Professional Spray Painters model worth it?
This model is a good option if you would like to use it for several larger projects around the home and outdoors.
Does Graco Magnum X7 work for both water and oil-based paints?
Yes, it is, It sure does.
I require a bigger hose, what is the longest hose I can use?
In the Graco X7 model, the hose can be up to 100 feet; but to that extent, the pump will be forced to work harder. This could cause more stress on other parts.
Our Verdict:
We selected Graco Cart Airless Paint Sprayer as our top pick because it can cover smaller to larger projects, and can fulfill both indoor and outdoor painting needs and portability.
This is a powerful and well-built paint sprayer compared to the price tag. It is versatile and adequately durable to successfully cope-up with the projects around the average household to the commercial projects.
This model can spray a wide range of materials as well as it is designed to serve the majority of your painting needs.
For the best results on some projects, you will need to buy different size gun tips. Although even with that added expense, the Magnum X7 is still an attractive and best pro paint sprayer on the market.
2.
Graco Magnum 262800 X5 Airless Paint Sprayer
This version of the Graco Magnum airless paint sprayer is the little version of the paint sprayer to the X7. Like the X7 this model also features a fully adjustable pressure gauge that is modified to suit any painting job that you may have.
It can connect to a one or five-gallon paint bucket for quick as well as for easy painting, in addition, just like the X7 you can also attach the cleaning adapter of this sprayer to your garden hose for a quick and easy cleanup.
This Graco Magnum 262800 X5 airless paint sprayer would be ideal for using to paint your one or two-story house, or a building of the equivalent or comparable size. A great selling offering of this particular version of an airless sprayer is that it is a high threshold for use.
Definitely, you can use up to 125 gallons of paint by using this unit every year, which makes this model ideal if you have a lot of painting projects or works coming up in the near future.
Undoubtedly, this airless paint sprayer is well suitable for work on small and DIY projects.
Grab Useful Tools With Graco Magnum 262800 X5
This version of Graco Magnum X5 embodies a metal SG2 gun for spray painting. This spray gun has durability for the full trigger as well as can get the job done with tips up to 0.015 inches.
With the combination of a 515 RAC IV tip, the user will be able to pump out 0.27 gallons of spraying material per 60 seconds. The flexibility of the intake tube lets the user work with 1 to 5-gallon containers in order not to refill as often.
Also, This spraying gun is attached to the central unit via the included 25 feet of DuraFlex hose. You can use a hose that is up to 75 feet If you want to spend less time moving around, without disrupting the finish quality or stressing the motor.
But. If you really want an airless sprayer that can handle light contracting works, you might want to invest a bit more money and get a "Pro" model from Graco's model lineup.
With that being said, the 0.5 horsepower motor at the core of the Magnum 262800 X5 can definitely put out 3000 PSI of pressure which is more than enough for home projects.
At the time of the initial setup, just like other Graco models, this version of the paint sprayer has quick and simple instructions attached to the unit. Alongside that, it comes with an instructional DVD as well as a full user manual.
Pros:
Compared to other products this model is cheaper.
It is light-weight
The most important thing is this model is versatile
It's easy and quick to set up as it comes with the user manual guide and an instruction DVD
Cons:
A little bit messy to remove the clog from thicker material
This version is better for outdoor rather than indoor
Is it possible or can I use thicker texture paint with a Graco X5 sprayer?
Well, it's not recommended because of two specific reasons. The first reason is the limit of the tip size (0.015″) and the second reason is that you will be experiencing clogs often. This can be resolved by thinning your coating or using lighter material for your project works.
Are there any easy instructions to follow?
Yes, there are. More especially you will get an instructional DVD, a quick start guide, and a full manual with this model. Generally, most people don't have any problems following the instructions.
Can I use latex paint to do rooms with Graco X5?
The answer is Yes you can use both latex and acrylic coatings. This model also supports a roller attachment for painting the interiors.
Will the Graco X5 sprayer works for small surface?
Generally, the 515 tip that comes with this model has a pattern size of 10-12 inches which is best for larger surfaces. For using it on a small surface a 115, 215, or 315 might be better suited.
Our Verdict:
In our opinion, if you want a paint sprayer that can cover smaller areas quickly, you may want to consider purchasing the Graco Magnum 262800 X5.
But if you want a sprayer that can do tiny project works with exact precision, you will need to look for another product or buy smaller tips than this model generally comes with.
Because this is not a top-of-the-line product for specific printings, you are the one who has to choose materials carefully. You may consider this model's specifications to avoid clogs and downtime while painting.
3.
The Titan ControlMax 1700 PRO
Basically, this titan control max paint sprayer is built up for outdoor uses. Interestingly, It comes with its own cart so that you can hold up to a five-gallon paint reserve but it also makes it larger and a little bit bulkier.
However, if you are looking for both high power and efficiency, then you will definitely appreciate what this model has to offer you.
Because it has a bigger size, it has a much bigger and better motor than most other compact airless spray guns. This guarantees that the total unit will last much longer than the other competitors. Besides, It also allows you to spray unthinned paints if it is necessary.
The nozzle of this sprayer is much better than most airless paint sprayers, also it can effectively reduce the overspray by up to half. This guarantees that you will not get as much blowback while at the time when you're working.
Again, because this is basically built for the outdoors, that's something only you will have to consider.
Why Should You Pick Titan ControlMax 1700 PRO High-Efficiency Airless Sprayer
Efficiency:
The Titan ControlMax 1700 PRO is Titan's one of the High-Efficiency Airless sprayers or you may call it the HEA product. This particular sprayer comes up with a 0.6 horsepower pump which is designed to provide a very powerful amount of pressure for spraying various types of materials.
Also, this sprayer can provide around 0.33 gallons of paint materials in one minute, additionally supporting up to 300 gallons per year with the proper care.
The Titan ControlMax 1700 PRO model is packaged with a basic functional spraying gun which is almost what you may call the bare bones of what airless sprayers feature.
It has also a lock as well as a tip guard in order to prevent unnecessary spraying events as well as can help with a consistent painting flow.
This model can support up to a 0.017 tip size and can produce 50% less overspray than other regular sprayer tips.
Mobility:
For mobility purposes, the Titan 1700 Pro features a robust metal frame with various handle locations as well as sits on two wheels.
The pump of this model is based on a polymer casing that has a handy storage compartment on the top. This is better for any additional tips or pump accessories for the Titan 1700 Pro mode.
The hose of The Titan ControlMax 1700 PRO model has a romping 50-feet long dura flex paint hose. Undoubtedly, this is the best paint sprayer for professionals.
Additionally, this pump has the benefit of a two-year warranty which covers any issues that may occur during that period.
Control:
This model has fantastic control, speed as well as a consistent spray. The HEA feature also helps with lowering the overspray and results in less building up and after the job cleanup.
The tip of this particular model can be rotated for removing any debris which is stuck but the gun doesn't contain a filter. This was one of the main issues with this model, as it may create issues with the cleaning up process.
Overall, this Titan ControlMax 1700 PRO sprayer is one of the best for professional use. It can definitely handle large quantities of different types of material as well as it is a quality sprayer for a large jobs like building exteriors.
The best part is this model is more affordable than other airless sprayers and can last a long time with proper maintenance.
Pros:
It has a High-powered motor
The Cart can hold a 5-gallon paint bucket
Has a High-efficiency nozzle and sprayer
It Works with thinned or unthinned paints
In this model everything stored on the cart
Has Variable pressure control
The Paint filter inside
Cons:
It can be noisy
The cart may be too bulky for some kitchens
Our Verdict:
Our take is that it is a good airless paint sprayer for exterior works. Because of having a softer spray and less pressure, your over-spray will be limited. Besides the lower pressure also gives it more endurance.
The best part of Titan ControlMax 1700 Pro is the price is super affordable, although we would really only recommend this sprayer for exterior jobs.
4.
Wagner 0529010 Flexio 590
If you are trying to find out the best paint sprayer under $200 to save money as well as buy a complete kit that can give you both flexibility and power, then the Wagner Flexio 590 is the right choice.
It comes with two patented technologies that really help to provide the required power to spray any paint on any surface for any project. Unlike most other products in this price range, this one doesn't have strict limitations when it comes to density.
This tool can easily cope with denser paints such as latex. Also, the X-Boost turbine, as well as the spray nozzle together, deliver good coverage as well as a professional finish on broad surfaces.
One of the most catchy things about this particular airless paint sprayer is that it is easy to use. Although it may look like a complicated piece of equipment, the matter of fact is it isn't.
The package comes in three parts which are very easy to assemble. If you follow the given manual, you shouldn't have any problem when it comes to assembling this product together as well as using it.
Also, another great thing about this product is that you can use it as soon as you unpack it.
What you need to adjust completely with the Wagner sprayer
Adjustable pattern width
material flow control
Variable airflow control
Horizontal and vertical spray pattern
The Features That Make Wagner 0529010 Flexio 590 A Special Professional Paint Sprayer
The X-Boost Power-Dial
This is a patented technology for this product to adjust the level of air pressure which is produced by the motor, and also it's set to maximum by default. The main benefits of this technology are vast.
The high air power level will deliver faster coverage and a smoother finish, especially with thicker materials.
And lowering the air pressure will create bigger drops of material through the sprayer and also it creates a rougher finish. If the material is thicker, then more turbine power is needed.
The Adjustable Nozzle
As we have said earlier, the nozzle versatility is the crucial factor of this airless paint sprayer. By rotating it, you can change the patterns and width of the arc to make sure it will perfectly suit your needs.
Make sure to fine-tune the cap before starting a big wall or a big project. And don't forget to test it before painting or starting a project.
In order to coat smaller areas, corners, and even edges, you have to use a narrow pattern and for coating larger surfaces you should use higher air power along with a wider pattern.
Keep in mind that you should never trigger the gun while you're making adjustments.
The Maintenance
For cleaning, you should use the appropriate solution for each type of paint. For example, you should use warm and soapy water for latex paint. For other methods, you can check the user manual for detailed instructions.
Also, Washing the reservoir is a very simple task. All you have to do is rinse it with water then put it back on the unit, and then pull the trigger a couple of times.
You have to make sure not to get the electronic parts wet, as well as to unplug the unit from the power outlet before cleaning it.
Besides, the user manual contains a lot more info on techniques for washing the unit and other parts.
Material Flow Control
This particular sprayer comes with a knob on the cap controlling the flow of material. This allows you to determine how much paint you want to push through the nozzle. If you tighten it, then it will close the inner valve and reduce the paint flow.
this mode can be used while painting small projects to reduce overspray. Additionally, The knob has a spring keeping it from falling off. It is a nice addition considering not many other sprayers have it.
The Detail Finish Nozzle
This part of the accessory also makes this particular package different from the others. Other paint sprayers regulate the finishing touch by rotating the nozzle but this one has a whole additional unit for the fine finishing.
This product is ideal for details and smaller projects such as paintings, figurines, and many more.
But there is a catch, this product is not designed to withhold thick materials; The Wagner 0529010 Flexio 590 only supports oil-based paints and stains.
Pros:
It Can spray dense materials
For this product, the X-Boost technology makes it up to three times faster than the conventional paint sprayers
The Adjustable spray patterns allow the comfortable painting
It has an Adjustable dial for airflow control
Additionally, it has a Knob for material flow control, great for finishing touches
Great price-to-quality ratio and cost-efficiency
Cons:
The entire reservoir screwing process may sometimes be confusing. In that case, you may want to refer to the user manual for detailed instructions.
The Wagner 0529010 Flexio 590 is a bulky device In this regard people may get uncomfortable with it after a while. In order to cope with that, you can divide your projects into a few segments and take breaks in between.
Because of the short power cord, you'll need an extension cord. This isn't a major setback but it tends to be annoying sometimes.
Can I use denser materials with Wagner Flexio 590?
Yes. The X-Boost technology is designed to withstand thick materials paintings such as latex paint.
Is Wagner Flexio 590 have complicated equipment?
No, Even though at first look it seems complex, it's very easy to use.
Is Wagner Flexio 590 a noisy product?
This product doesn't produce more noise than other Graco handheld sprayers. So, If you can bear other sprayers, you won't have an issue with this one.
Is Wagner Flexio 590 good for bigger projects?
Yes, The Wagner Flexio 590 has a 1-1/2 Quart Cup which is more than enough for larger surfaces.
Does Wagner Flexio 590 require a lot of maintenance?
No, it doesn't require a lot of maintenance. Rather, it requires as much maintenance as any other paint sprayer on the market. You have to make sure to plug the device out before cleaning it.
Our Verdict:
After all, things considered, we can say that it's worth buying the Wagner Flexio 590 paint sprayer both for indoor and outdoor projects. This product is great for broad surfaces and for faster coverage.
One can easily adjust the flow rate as well as the spray pattern, which makes the surface look professionally painted. You can paint as big surfaces as whole rooms within a short period of an hour.
Not only you'll save time, but you'll also save lots of effort by not using the traditional roller and brushes.
Although we didn't like a few things about it such as the short cable, or the complicated screwing system, it's solvable. In many cases, experts shared their views about this product, and most of them agreed that it's useful and worth purchasing.
You'll get a not less than grade-A performance with a lot of useful features for an affordable price if you really going for the Wagner paint sprayer.
5.
The HomeRight Power Flo Pro 2800 C800879
The company behind this airless sprayer is known as HomeRight which has more than 25 years of history in this industry.
Also, they are neither a stranger to innovation nor implementing the latest trends in technology. And the result is an affordable, reliable, capable, and modern piece of equipment.
First, The most catchy thing about this product is this unit can spray 0.24 gallons of material in one minute with a max tip size of 0.015. That means generally it can be used for a 5-gallon container in 25 minutes or it can cover 2,000 square feet.
While comparing rollers and brushes, this kind of product is by far the better option. In this product, the paint gun is included which can apply even coating to rough surfaces, and corners.
The Large surfaces are the ideal application for the 515 spray tip which you get out of the box. With this tip, you can put out a pattern width of about 10 inches, which is perfect for walls, ceilings, and siding.
All these aside if you need more variety and precision with smaller patterns, surely you can buy aftermarket adjustable parts.
By using this painting unit, you will be able to spray material at high pressures up to 2800 PSI through a 25-foot hose. This unit comes with a 1/2 horsepower motor which has a robust design to promise good service.
With that being said, using it with longer hoses is not recommended.
To set this model ready takes no longer time than similar units. In general, there are a few steps each for prepping, painting, and cleaning with this unit.
The Features of HomeRight Power Flo Pro 2800 Airless Paint Gun
Adjustable Pressure
In this particular airless paint sprayer, the control knob lets you adjust the pressure for the best finish. In order to fine-tune it, you can set it anywhere between low and high. With these features, you can get the most out of each material you use.
Metal Spray Gun & Reversible Tip
The HomeRight Power Flo Pro 2800 C800879 comes with a strong metal gun for spraying and a 515 Tip which is also reversible. That means you can count on reliable performance as well as quickly clean out any clogging on the machine.
There is a fine mesh filter Located inside the gun which catches solids and improves finish quality.
Flexible Intake Tube
this unit can apply coatings up to 0.24 gallons per minute and so for that a long and flexible suction intake was necessary. With this particular siphon hose, you can use even Five-gallon containers without any kind of trouble.
In addition to that, there's a drip cup that fits both the intake and returns tube in order to avoid leaving paint marks during transportation. Finally, the inlet valve is non-stick ceramic resistant for wearing and it is highly durable.
Versatile
For DIY users who need a little bit of everything, this is the airless sprayer that can cover a lot of ground. Max tip size is given 0.015 which is capable of handling light to medium coatings.
The range of supporting materials includes acrylics and latex paints for both indoor and outdoor use, as well as event various stains for wood painting.
Easy Setup & Cleaning
The process of setting this model up takes no longer than similar units. Generally, there are a few steps each for prepping, painting as well as cleaning. After finishing a job, it won't take long for you to wash the entire machine.
Robust Design & Easy Transport
Although it's not the lightest of models for 23 lbs, you can easily move around this unit using the built-in handle. After that, once you set it down, the robust aluminum legs and rubber stoppers will keep it checked in place.
Pros:
It covers large areas quickly
This product is Affordable
Quick installation
It is capable of working with different paints
This model is Excellent for DIY use
Cons:
Gets clogged from thicker materials
The Tip included is not ideal for smaller surfaces
Our Verdict:
This HomeRight Power Flo Pro 2800 C800879 Airless Paint Sprayer is another strong competitor among the DIY paint sprayers. It can be recommended for beginners and hobbyists. Using this product you can save a lot of money by doing things yourself.
Also, this unit was easy to set up, and the clean-up is, likewise, fast and straightforward.
Although for easier transport, It would have been better if it had wheels included, this model is light enough for carrying. Nonetheless, comparing its size and price, we think the nerds will be impressed with the performance of this machine.
In order To cover hundreds of square feet it only takes just a few minutes. You can also use it on rough surfaces but paint tight spots and corners.
So, If you want the get the most out of your valued money, then you should strongly consider buying this airless paint sprayer as a painting unit.
Different Types Of Paint Sprayers
When choosing the best professional airless paint sprayer for cabinets, furniture, walls, doors, or any surface the most important thing is knowing the purpose for which it will be used. What type of material you will be using for spraying is essential for consideration as well.
Among the other factors, these sprayers vary widely in the quantity of paint that they can deliver, the thickness of the finishes they can manage as well as the generated overspray.
There are generally two categories in which the paint sprayers can be separated: airless sprayers and those that utilize air to atomize the finish.
Also, there is a wide range of variety of prices and quality within each category. Never less It is also important to think about the power as well as the capacity that you need from your paint sprayer.
A smaller capacity indicates that you may have to refill the sprayer a few times during a project.
Difference Between Air & Airless Paint Sprayer
| | |
| --- | --- |
| Air Paint Sprayer | Airless Paint Sprayer |
| Connected with an air supply | Paint or stain pressure is used |
| Cheaper, Price around $20 – $200 | Expensive, Price started from $200 |
| Portability depends on the air compressor | Extremely portable because this does not rely on air |
| Low-pressure spray | High-pressure spray |
Airless paint sprayer tip sizes according to Coating Materials
Fluid Materials
Tip Sizes
Uses of Materials
Lacquer or Stain
.009 – .013
– Used over stain after it's dry
– Add luster to wood
Oil Based Paint
.013 – .015
– Moldings and trims
– Used for a long-lasting finish
Latex Paint
.015 – .019
– Indoor interior, walls, trims
– Aluminum Siding
– Stucco
Heavy Latex or Smooth Elastomeric
.021 – .025
– Waterproof coating to any surface
– Mostly used in stucco and concrete surface
Elastomeric & Blockfiller
.025 – .035+
– Interior finish(concrete walls and ceilings)
Source: Graco.com
Top airless paint sprayer price range of different brands for professional use
| | |
| --- | --- |
| Paint Sprayer Company | Price Range |
| Graco | $200 – $1100 |
| HomeRight | $50 – $250 |
| Wagner | $200 – $450 |
| Titan | $200 – $500 |
---
FAQ
Which is the best paint sprayer for contractors?
The airless paint sprayer is the most expensive but professional features make it easy to paint. The contractor likes its portability function, easy cleanup process, smooth finishing, and longer hose length.
Two popular professional painting sprayers are Graco Magnum X5 and Titan ControlMax 1700 PRO.
What paint sprayer do professionals use?
Professional paint spraying is different from DIY projects and is serious work. Thus, professionals use the most powerful and versatile paint sprayers for the job.
Some of the most favorite commercial paint sprayers used by professionals include Graco Magnum 7, Fuji Q4 Platinum, etc.
Do you have to thin paint for an airless sprayer?
In general, airless paint sprayers can tackle both thick and thin paint, including latex ones.
However, you should thin the paint material if you use a small airless paint sprayer because thick paints can be vicious and might not spread evenly with the small sprayers' limited capacity.
Can you spray oil-based paint with an airless sprayer?
Yes, you can use an airless paint sprayer to spray oil-based paint. You need to flush the airless paint sprayer with paint thinner or mineral spirits before you can use the airless sprayer.
Also, you should read the user manual to know which paint you can use with the painter.
Our Final Thoughts After Detail Research on Professional Airless Paint Sprayers
It's evident that the best professional airless paint sprayer is one that is able to handle various jobs and also comes with the other features listed. We recommend the Graco Magnum X5 for DIY or smaller projects, if you want to upgrade to professional projects then pick up Graco Magnum X7 cart airless paint sprayer.
You've spent hours on painting projects. You've put in the time and effort to make sure everything looks perfect. But when you step back, you're not satisfied with the final result because of all the brush strokes on your walls.
It doesn't matter how much time, money, or effort you put into painting; with a professional airless paint sprayer, you will get an even finish that is free of brush strokes.
Airless paint sprayers provide a stain-free finish on all surfaces. They also allow you to use more paint on your projects without splatter or overspray.
These machines are perfect for those who need to paint on a large and/or high ceiling and it reduces overspray and oversaturation of the paint on the surface.
Hope our article helps you to find the desired need. It's time to take action from your end, choose one of them and start painting.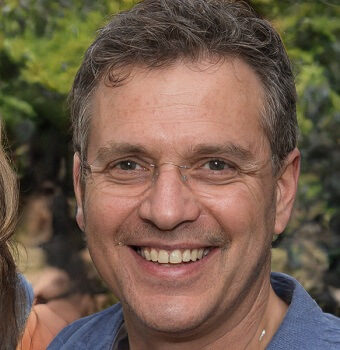 I am extremely happy to share with you my experience throughout SprayerBoss. As a painter, I like to experiment with new sprayers from different brands. Since my first painting, I love to learn new things every time I doing a painting project for my own or clients. I have painted fences, walls, furniture, cabinets, cars, etc. but painting furniture is more challenging to me. Hope you will get the easiest way I found myself to overcome the difficulties towards a better finish. My hunger is to find the best paint sprayer that took less effort but budgets friendly.