Last Updated on June 27, 2022
Stop wasting your time and money on manual painting. Save time, money, and effort with the best indoor paint sprayer for interior walls. You can paint your interior faster and better with our revolutionary paint sprayer.
Get professional results with little effort thanks to these innovative paint sprayers. Stop hiring painters and save up to 70% on labor costs.
Thus, figuring out the best and appropriate one for your painting project can be complex and unclear, but it doesn't have to be.
At the end of this article, indecision would not be a problem anymore. Let's move on.
| Product Name | Weight |
| --- | --- |
| Graco Magnum 262805 X7 | 26 Pounds |
| Wagner 9155 | 43.1 Pounds |
| Graco Magnum 262800 X5 | 23 Pounds |
| Titan 0516013 XT330 | 51.2 Pounds |
| TCP Global Pressure Tank | 11.3 Pounds |
The right paint sprayer for the interior would either be an airless sprayer or an HVLP paint sprayer.
Airless sprayers pump out materials at a high pressure which makes the paint fans out in slight droplets to create a uniform coating over the surface.
Hence, this professional sprayer efficiency has made people consider it an ideal option for interior painting on a large scale. Remember that, these sprayers can also be used widely for exterior projects like fencing, decks, and siding.
HVLP paint sprayers are also an excellent option available on the market for professional or homeowner painters. These sprayers have a tendency to provide a uniform and extra consistent paint task due to the lower overspray of material.
People who work on automobiles often find the HVLP sprayers to be flexible and handy. Additionally, HVLP is suitable for detailed work or spraying thinner materials.
However, HVLP and Airless sprayers are very effective for painting tasks and work on totally different surfaces best.
For this reason, several painters prefer to have one of both at all times is best. It enables them to finish larger, interior projects as well as the smaller, detailed work with ease and comfort.
1. Graco Magnum 262805 X7
Graco Magnum X7 is one of the best pieces of spraying technology Graco has ever designed in terms of the medium X series. It is undoubtedly an upgrade to the other medium X models.
As a result, X7 simply offers more flexible and convenient features.
This is definitely a sprayer used by lay and professional painters; even kids can handle it. When embarking on a serious project, X7 is the best option you need due to its effectiveness and ease of use. The price is worth the quality of the product.
From the minute you opt-in for X7, it will be absolutely clear that every part was designed to last. Just only the hose of the X7 is not made of metal but it is sturdy and would not break easily.
Effortlessly placed on a dolly with two wheels for optimum flexibility, X7 is easy to handle.
The 100 feet hose can get you full coverage all around any room even without the wheels. The machine weighs only 23 pounds and is not heavy to carry.
Best Features:
Flexible Suction Tube enables you to spray directly from a range of 1 to 5-gallon paint bucket
Completely adjustable pressure to offer you ultimate control of material flow for a different type of  project size
The recommendation for annual use is up to 125 gallons per year
RAC IV Switch Tip enables you to reverse the tip if clogged to retain your spraying
Stainless Steel Piston Pump enables you to spray paint unthinned at high pressure
Can support up to 100ft of paint hose enabling convenient spray of material up to second and third-story buildings
Power Flush Adapter connects to a garden hose for fast and easy cleaning
Pros:
The machine is lightweight and on wheels
Capable of Pumping un-thinned materials at a high pressure
Paint directly from the bucket
The machine is easy to clean up
Cost-effective
Cons:
X7 comes with 25 feet of hose which may require the user to buy extra hose for tall projects
2. Wagner 9155 3000
Wagner 9155 3000 PSI Airless Twin Stroke Piston Pump Paint Sprayer is suitable for entry-level contractors, maintenance experts, and very serious DIYers. That's because of the substantial capability and performance.
For instance, when used with lacquers, enamels, latex primers, and latex paints, it gives an excellent and effective uniform coverage with a smooth surface.
PSI Airless Twin Stroke does not overspray material. Optimally supports a .017 maximum tip. Also, it consists of a contractor-grade GS-07 4-finger metal gun with a swivel and a full-size in-line paint filter.
The 35′ airless hose contains abrasion resistance of polyurethane protection and an unbroken thermoplastic inner tube which makes its hose last.
The machine has a vertical cart with a 5-gallon container brace and a flexible handle. Additionally, features such as QuickFlo valve and Auto-Lube Pump Attendant are contained in the machine.
PSI Airless Twin Stroke enables you to spray the narrow and larger area with the same tip due to its 515/211 VersaTip reversible tip.
Best Features:
5-gallon vessel bracket for larger tasks
Contractor-grade metal spray gun with swivel for domestic and light commercial jobs
Abrasion-resistant polyurethane protection and thermoplastic inner tube for sturdiness
Rugged cart with an adjustable handle for smooth conveyance
25-Feet airless spray hose
Features 515/211 VersaTip reversible spray tip, cart, and in-line filter
Manual pusher valve
Comes with a one-year warranty against flaws in material and workmanship
29 GPM 5/8 HP Motor
Supports up to a 0.017 spray tip
Pros:
Faster and easier when compared to traditional brush-based painting systems
The 8-inch wheels and a removable handle aid smooth conveyance
The cart has a 5-gallon container bracket for larger tasks.
The paint sprayer is multipurpose and consistent in operation
Used in both small and large areas to paint as well as stain narrow and wide surfaces
Creates excellent results on a range of different materials, such as stucco, wood, and metal
A reversible spray tip helps clear out congestion
The hose is durable and can withstand wear and tear.
Cons:
Some users complained about difficulty to clean up
3. Graco Magnum 262800 X5
Graco Magnum 262800 X5 Stand Airless Paint Sprayer is a unique paint sprayer designed to achieve some professional, commercial, and industrial tasks with ease and less effort.
The low overspray and uniform coverage of the device make it one of the best available to choose from.
Graco Magnum X5 is famously known as the primer master. This is because of the in-built priming feature which enables stress-free priming.
An x5 paint sprayer is suitable for the wall as well as wood painting. It is both simple to use and a specially constructed piece of machine built to last.
Graco Magnum X5 is also known for being amazing equipment that can paint with just about several types of coating. For instance, heavy, thick acrylic, or latex-based paint is not an issue for the Graco Magnum X5.
Unfortunately, solvent-based lacquer and some others might not excellently work as well. However, X5 is still pretty great and gets a lot of tasks done with ease and less effort.
Best Features:
Stainless Steel Piston Pump enables you to spray paint un-thinned at high pressure
Totally adjustable pressure to offer you vital control of the flow of material for any kind  of project size
Yearly use approval is about 125 gallons per year
Flexible Suction Tube permits you to spray directly from about 1 to 5-gallon paint bucket
X5 supports up to 75 ft of paint hose providing you extra reach for your jobs
RAC IV SwitchTip enables you to reverse the tip when congested to have you spraying
PowerFlush Adapter aid you to connect to a garden hose for quick and easy cleaning
Pros:
Capable of Painting directly from the bucket
Lightweight and easy for conveyance
Machine pumps un-thinned materials at high pressure
The price is reasonable and affordable
Easy cleanup
Cons:
Can only support 75 feet of hose which may require you to buy extra
Some users complained of its inability to provide as much power and options when compared to other models
4. Titan 0516013 XT330
Titan 0516013 XT330 Airless Sprayer is so much better when compared to similar models.
Not to talk about the uniqueness and performance of this product, it is designed to last, a consistent, and dependable paint sprayer. The machine is relatively cheap and as well as very effective. This is certainly the best product for you.
Titan XT330 sprayer offers you several features and options you'd get from a more expensive product available on the market. The sprayer comes on wheels.
Thus, it is handy and very simple to move around while you work. Besides moving it around while working, it's also convenient to convey it outside your neighborhood when you are tasked away from your house.
The sprayer consists of a 50ft paint hose; this means you can get on with an entire load of projects all over the place in your home and workplace.
You can also very easily add on another 50ft hose if you need to. Additionally, it is a perfect paint sprayer for fixing up your household and is well easily used outdoors in your yard or garden for a lot of tasks.
Titan XT330 can cope pretty much with any type of paint with a suitable smooth surface and uniform coverage. The cleaning process of the machine is not as easy as some of the other products in this post.
However, it's a great paint sprayer which is much better than the traditional types. Very easy to use and offers excellent, professional-looking outcomes even in the hands of a lay user.
Best Features:
Designed to outperform
Developed using the greatest innovation
constructed with the highest quality materials
Product dimensions are 16.2 x 18.2 x 29.5inches and weigh about 51.2 pounds
Pros:
Sprays a lot of materials with outstanding results
Perfect for large surfaces
Sturdy stand for stability and can easily be moved around
Can be used in both indoor and outdoor projects
Relatively cheap and effective
Cons:
Cleaning up the machine is a bit complex
Users complained about the paint gun can that  usually drips
5. TCP Global PT8312
TCP Global Pressure Tank Paint Spray Gun with 1.5 Mm Nozzle 2-1/2 Gal is ideal for Commercial Painting or circumstances where a huge amount of spraying is needed.
The Spray System offers you the advantage of loading a large amount of paint that can be applied quickly which saves you time, effort, and money.
The machine's Heavy Duty Pressure Feed Spray Gun Specifications is 1.5 mm. its operating Pressure is about 45 to 60 PSI (3.0 to 4.0 bar). Then, Pattern Width is up to 7.1″ to 9.1″ (180 to 230 mm) with an Air Consumption of 6.0 to 8.8 CFM (170-250 l/min).
TCP Heavy Duty Pressure Feed Paint Pot size is 2-1/2 Gallons (Approx. 10 Liters). Clamp-on Lid with Gasket. It comes with a fluid pressure regulator with a gauge. Paint Tank Operating Pressure is about 25-30 PSI. Its Hose Assembly is up to 10-foot Air.
The machine Air Pressure Relief Valve is basically for Safety. Additionally, it comes with an instruction manual and a one-year warranty.
Best Features:
Substantial pressure feed spray gun with 1.5 mm tip
Great paint pressure pot tank with 2.5 gallons (10 liters) volume
Pot working pressure are as follows; Optimal 25-30 psi; Air inlet and outlet: 1/4″; Fluid outlet: 3/8″
Comes with 10-foot air and fluid hose assembly
Perfect for Commercial Painting or large-scale spraying of paint.
Can be used for a wide range of coatings like latex, oil-based, automotive, lacquers, varnishes, wood coatings, primers, and adhesives amongst others
Pros:
Can be used for both large and medium-scale projects conveniently
Capable of spraying several types of coating effectively
Easy to clean up
Cons:
The pot of the machine requires a regulator for the air side of the gun.
The pop-off valve is a little unreliable
Buying Guide For Best Indoor Paint Sprayer
1. Size of the project
The size of your project is a great factor to be considered when choosing your unit. This helps you to determine the size of the sprayer and the power suitable for the project.
For instance, a handheld sprayer is a great choice for medium-scale paint jobs. Because of this Commercial Paint Sprayer, Reviews can really help a lot.
2. The type of solvent/material
This helps you determine the size of the tip. Usually, the exterior painting project requires thick paint. Thus, you will need a bigger size of tip for a seamless
3. The actual size of the project: 
Considering the actual size of the project is very crucial when buying a sprayer. For example, you will need a long power cord/attached extension cord to the units and a hose which must not be less than 25 feet. This will allow you to reach those hard-to-reach places easier.
4. The capacity of paint storage
Paint storage is essential to think about; it aids you to determine how frequently you have to refill it. To avoid regular interruption of filling the tank, get a sprayer larger paint capacity sprayer for larger projects.
5. The noise of Machine
Machines that make unnecessary noise while operating can be difficult to cope with. It is advisable for you to find out the noise level of the machine before purchasing it.
Check out for products that have support lines, online resources, manuals for further guidance on how to maintain the machine, and carefully read through paint sprayer reviews
6. Volume
It helps you determine the quantity of paint you can transfer from a bucket or a container onto a surface in a minute. Usually, the higher volume turns to better coverage and a quicker job.
FAQ
Which is better, air or airless paint sprayer?
Both air or HVLP and airless paint sprayer work fine in most cases. When you pick them for small-scale projects, you won't notice any difference between the two types of paint sprayers.
Usually, air paint sprayers have better uniformity in the sprayed paint. However, airless paint sprayers stay leagues ahead when painting large projects such as interior walls.
So, for high-volume painting work, you should prefer the airless paint sprayer.
Is HVLP better than airless?
HVLP paint sprayer is also known as an air paint sprayer. Professionals will pick the HVLP paint sprayer over the airless paint sprayer for interior painting mostly.
However, an airless paint sprayer with enhanced power and flow control works better for large paint projects. Also, the airless paint sprayer doesn't have the overspray issue, unlike the HVLP sprayers.
Can I leave the paint in the sprayer overnight?
It would help if you never kept the paint in the sprayer in pressurized condition overnight.
If you indeed want to keep the paint overnight, make sure you have removed the spray gun and intake tube. Just use the paint bucket to keep the paint in a non-pressurized state.
How long do airless paint sprayers last?
The airless paint sprayers are usually durable and should last for several years at ease. However, you need to replace the airless paint sprayer after its recommended use. In general, the airless paint sprayer will last for 40-50 gallons of spraying.
What do you do with an airless sprayer between coats?
When you use standard paint materials, especially thin ones, you can keep the airless paint sprayer without doing anything between the coats. However, you have to make sure that the gun is appropriately sealed. Also, use a rag to clean the spray nozzle during this time.
What is the best inexpensive paint sprayer for the interior?
Inexpensive or affordable paint sprayers are mostly inconsistent. If you look for such cheap paint sprayers, we recommend Graco Magnum X7 and HomeRight Quick Finish sprayers for these purposes. These have optimal flow adjustability and works in large space too.
Final Verdict
It is impressive that the search for the best things never ends in this world. Usually, human nature demands the best, to ensure the best, and to expect the best from other people and products as well.
More so, when working in professional, commercial, and industrial fields, it can be challenging enough to choose the best paint sprayer. It would be more difficult if you are a homeowner or DIY painter.
The one that you think is the best might not be the best for your interior.
In as much as several online consumer reviews suggest different brands and how some may be the best to use than other brands, it is crucial to know that a product might not need to fit in for all purposes but can perfectly work best on your painting jobs.
Nevertheless, you must consider factors like the size of the project, the capacity of the gun, length of hose and power cord, warranty, sprayer tank capacity, etc. this would help you make the best choice for your project.
Hope these really help you to find what you need.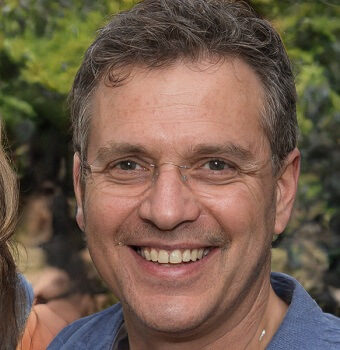 I am extremely happy to share with you my experience throughout SprayerBoss. As a painter, I like to experiment with new sprayers from different brands. Since my first painting, I love to learn new things every time I doing a painting project for my own or clients. I have painted fences, walls, furniture, cabinets, cars, etc. but painting furniture is more challenging to me. Hope you will get the easiest way I found myself to overcome the difficulties towards a better finish. My hunger is to find the best paint sprayer that took less effort but budgets friendly.