Last Updated on June 27, 2022
Painting is one of the activities we carry out on objects and buildings to make them look more beautiful. This could be painting the object after they have just been constructed newly as part of the finishing.
If you are a painter or a DIY enthusiast, you will want to get the best paint sprayer for painting projects.
In other cases, they are repainted during renovations, to make them look new once again. Painting, however, goes beyond just making the painted object more beautiful.
The painting also protects the painted item from weather and some other factors that could quickly lead to wear and tear of the product.
Generally, your next painting project can be done within a shorter time, compared to your previous painting, if you use the best paint sprayer for the job. Finding the right paint sprayer for your project, can, however, be a bit tricky on some occasions.
You will need to get a sprayer that is versatile and reliable so that you can use them for a long period of time and probably for different painting projects. You will further want the paint sprayer to be within your budget.
Generally, you will be looking for the best paint sprayer that can do your job efficiently, which you can also afford. In line with this, here are some paint sprayer reviews that have been carefully researched and selected as sprayers, worthy of consideration for your next painting project.
The selection was based on several factors that you should look out for when buying a paint sprayer, with the selected sprayers noticed to have passed those conditions, more than most other sprayers at the same price range.
Best Paint Sprayer Quick Comparison
| Product Name | Weight |
| --- | --- |
| Wagner 0518080 Control Spray Max | 11.2 Pounds |
| Graco Magnum 262800 X5 | 23 Pounds |
| HomeRight Finish Max | 2.8 Pounds |
| Wagner 0529010 FLEXiO 590 | 2.1 Pounds |
| Graco Magnum 262805 X7 Cart | 26 Pounds |
| Titan ControlMax 1500 | 18.2 Pounds |
| Titan ControlMax 1700 | 19.4 Pounds |
| Earlex HV5500 Spray Station | 12 Pounds |
| Astro EVOT13 EuroPro Forged LVLP | 1.8 Pounds |
| Graco 17D889 TrueCoat 360 VSP | 3.8 Pounds |
1. Wagner 0518080
The Wagner Max HVLP Control Spray 0518080 Sprayer offers optimum precision and control for spray ½ inches to 12 inches wide patterns. This gives it a form of superiority over spray cans and brushes for giving your work a fine finish.
The sprayer uses the HVLP technology that aids the atomizing of materials to fine particles through a high air volume at low pressure. The result is a lack of overspray and a finish that is professional.
Painting surfaces and walls with thinner materials like stains and lacquers as well as latex paints can easily be carried out by the Wagner Mac HVLP control spray 0518080 sprayers.
This is a result of the fact that it combines a powerful two-stage turbine, a metal spray gun, and air pressure control that is variable.
For versatility, the spray offers three patterns for spraying as well as a flex air hose of 20 feet that can be extended across a distance. Changing material is very easy and quick with the front end which features a lock-n-go feature.
Homeowners and do-it-yourselfers will like the device which also has a 1 ½ larger plastic quart cup, a contractor-grade 1-quart viscosity cup as well as 2 air filters that ensure the finish is protected from dust.
The package comes with a user manual, hose, plastic cup, metal cup, and sprayer.
Best Features:
Item weight of 11.2 pounds
Product dimensions of 18.5 inches by 12 inches by 12 inches
Multicolor, Circular shape, washable
Can be powered by direct current and alternating current
110 volts, Batteries not included nor required
Power turbine for two stages spraying: latex sprays and thinner materials which include stains and lacquers spray.
Interior latex sealers, Sprays stain
Big 1 ½ plastic quart cup
Metal professional grade cup
20 feet hose, Adjustable control for flow
3 patterns of spray
Air pressure control is variable
Pros:
Control for flow can be varied so that it is easy to transition to detailed work from large surfaces
Two air filters help to prevent the finish from being marred by dust
Select from three patterns for spray, depending on the viscosity of the material
Thin material overspray is reduced with 1.50 to 2.63 psi variable control for air pressure
Two-stage turbine for spraying stains, lacquers, and latex
Cons:
Doesn't work perfectly for spraying floetrol and latex
2. Graco Magnum 262800 X5
The Review of Graco Magnum Airless Paints 262800 X5 Stand Sprayer is one of the Graco project series sprays that is aimed at providing handymen and avid DIY homeowners with the ability to easily carry out midsize and small jobs with finesse and speed.
With this sprayer, anybody can get a good performance with high speed that is cost-efficient. The sprayer can be used for every kind of outdoor or indoor project including small homes, fences, siding, and decks.
The package includes an operation manual, a quick guide for start-up, PowerFlush adapter, storage Pump Armor fluid, Duraflex paint hose with 25 feet length, 515 SwitchTip RAC IV, and SG2 Metal Spray Gun.
The sprayer, therefore, has everything you need for painting your home or the items in your home.
Best Features:
Item weight of 23 pounds
Products dimension of 18.8 inches by 12.8 inches by 15 inches
Batteries not included nor required
RAC IV SwitchTip gives the ability for the tip to be reversed so that spraying can continue if it gets clogged.
Supports 75 feet of hose for painting
Can connect with a garden hose
Recommended annual use of 125 gallons
Flexible suction tube
Piston pump made from stainless steel
The pressure is fully adjustable
Pros:
You can easily reach far distances from the sprayer as it supports a painting hose of up to 75 feet
Easy and fast cleaning can be achieved by connecting it to a garden hose
Can be used regularly for various projects as its recommended usage is up to 125 gallons in a year
It is possible to directly spray from a paint bucket of 5 or 1 gallon through its flexible suction tube
It is possible for the paint to be sprayed unthinned at a pressure that is high.
Cons:
Not too easy to use for amateurs
The problem of overspray could arise
3. HomeRight Finish Max
The HomeRight Finish HVLP Max Fine Finish Sprayer is the ultimate tool for any DIY individual must-have.
Every painting project can be tackled easily with this sprayer including cabinets remodeling, furniture refinishing as well as bringing out an extraordinary form from a piece that was initially boring.
The sprayer uses the HVLP (High Volume Low Pressure) technology and also features a turbine motor, which implies that you will not need an air compressor. You can get 3 different patterns of spray so that you can be more versatile with your project.
The number of times you will need to refill is also less, considering the fact that the sprayer can contain a paint quantity of 27 ounces. The sprayer is very light with a weight of 2.76 lbs.
The package includes a viscosity cup, cleaning brush, air nozzle, and finish max.
Best Features:
Item weight of 2.8 pounds
Product dimensions of 5 inches by 9 inches by 12.5 inches
Made from brass, Battery not required
Power is 400 watts (thinning will be needed for thick paints.
Container capacity of 27 ounce
pray pattern can be changed from a width of 1 inch to a width of 6 inches by just adjusting the knob for volume control
Brass spray tip of 2.0 mm
Housing for improved performance and longer life
Can spray water or oil-based materials including varnish, stain, polyurethane, clear sealer, primers, enamels, latex paints, milk paint, and chalk-type paint
Professional finish for medium and small projects
Pros:
Very affordable
Versatile
Quality fine finish with minimal overspray
Saves time compared to roller or brush
Can spray any type of paint
Cons:
Requires regular cleaning of the sprayer hall due to clogging and building up of paint (every 10 to 15 minutes recommended during use)
4. Wagner 0529010 FLEXiO 590
The Wagner HVLP 590 FLEXiO 0529010 Paint Sprayer is a hand-held kit that can be used for virtually every outdoor and indoor project.
It features an X-Boost turbine that generates power that cannot be matched and offers low overspray, full coverage, and control that can be adjusted.
The sprayer has two nozzles that can be used to do any type of painting.
These include the detail finish nozzle that is best for fine finishing and small projects as well as the iSpray nozzle that offers broad surfaces finish spraying that is professional with residential paints that are unthinned.
Advanced user comfort is offered by the sprayer which is 20 percent lighter and 50 percent quieter than most other normal airless sprayers.
You are thus, guaranteed a great spraying experience for your entire medium and small-scale painting project with this nice sprayer.
Best Features:
The product dimension of 15.9 inches by 6.7 inches by 13.9 inches
Item weight of 2.1 pounds
Comes with 2 cups and nozzles
Split gun lock-N-go design
Ideal for fine finishing, interior walls, and exterior surfaces
Detailed finishing nozzle and iSpray nozzle
Pros:
Can spray unthinned exterior and interior urethane, stains, oil-based paints, and latex.
Gives a smooth finish
Pattern ring adjustment for vertical and horizontal spray width and spray patterns lever for narrow and wide patterns
X-Boost Turbine that is more powerful than normal HVLP sprayers by three times
Saves time
Powerful and flexible solution for painting
iSpray technology gives more airflow of up to 60 percent for professional and smooth coverage with any coating
Easy to clean up
Can spray up to 8 gallons of paint every hour
One fill of the 1 ½ quart cup can be used to paint a wall of 125 sq ft
Cons:
Might be difficult to get rid of spatters
Terrible overspray could be noticed when used by newbies
5. Graco Magnum 262805 X7
The Graco Magnum Cart Airless 262805 X7 Paint Sprayer makes handymen and DIY homeowners easily carry out their midsize and small painting projects quickly and with finesse. The Magnum X7 aids in saving money and time.
The sprayer is useful for tacking various projects including decks, fences, exterior homes, and indoor projects.
It comes with an operation manual, a quick start-up guide, a power flush adapter, pump armor storage fluid, dura flex paint hose – 25 feet, RAC IV 515 SwitchTip, and SG2 metal spray gun.
This equipment come in handy irrespective of if you are just painting the object for the first time, or if you are renovating and you want to re-spray the object.
The ease with which painting can be done with a sprayer has made it appeal to a lot of do-it-yourselfers.
Best Features:
Product dimensions of 19 inches by 15 inches by 37 inches
Item weight of 26 pounds
Battery not required
RAC IV Switch Tip technology
Ability to support a paint hose of 100 feet
Cleaning can be done by connecting to a garden hose
Recommended use of 125 gallons annually
Flexible suction tube
Spray unthinned paint at high pressure
Pros:
The pressure is fully adjustable to the right flow of paint
Can spray paint directly from a 5 or 1-gallon paint bucket
Easy and fast to clean
Tip reversing with RAC IV SwitchTip when it clogs, so as to continue spraying
Easy to work with
Can be used for heavy projects
Painting of very large distances can be easily done as it supports up to 100 feet of hose
Comes with a one-year manufacturer defect warranty
Cons:
The price is a bit on the high side
6. Titan ControlMax 1500
The Titan Airless High Efficiency 1500 ControlMax Paint Sprayer makes it easy to paint like a professional as it removes the fear of using an airless sprayer.
The tip of the sprayer utilizes a technology that provides softer spray while reducing overspray by more than 50 percent.
It also offers a finish that is more consistent as it improves control. The high-efficiency airless .55 horsepower pump is a powerful and durable sprayer with the ability to spray a rebuildable fluid section as unthinned coatings so that the life of the sprayer is maximized.
It has one of the longest and best warranties for sprayers. The titan sprayer flows at a rate of .29 GPM and has a 25-foot hose, tip guard, and ControlMax 515 tip.
Best Features:
Product dimensions of 25 inches by 13.5 inches by 16 inches
Item weight of 19.4 pounds
Batteries not required
Comes with a 2 years warranty
1500 psi maximum pressure for operation
The Sureflo pusher valve
New HEA (High-Efficiency Airless) technology
Softer spray
Pros:
A finishing that is more consistent based on its softer spray
Compared to normal airless sprayers, overspray is reduced by more than 50 percent
The pump is very durable as it can last up to 3 times compared to related sprayers
Priming is ensured all the time by the Sureflo pusher valve
Has a very great warranty for paint sprayers at 2 years
Can be easily used by newbies as it takes out the fear of using an airless sprayer
Sprayer life is maximized due to its fluid section that can be replaced
Cons:
The price is a bit expensive
A longer hose will have been preferable
7. Titan ControlMax 1700
The Titan High-Efficiency Airless PRO 1700 ControlMax Paint Sprayer is another sprayer from Titan that is worth buying. Painting like a professional can easily be achieved with this airless sprayer.
It also features the HEA technology that reduces the amount of overspray you will get by more than 50 percent so that you get a finish that is more consistent, better control, and softer spray.
With a HEA pump of .60 horsepower, the sprayer is powerful and can work for a very long time. The sprayer features a fluid section that is replaceable so that the life of the sprayer is maximized.
Its warranty is also one of the longest and best in the industry. The Titan ControlMax 1700 paint sprayer has flowed at the rate of .33GPM. A tip of up to .017 inches can be used with it.
The package includes a hose of 50 feet, a tip guard, and a 515 ControlMax tip.
Best Features:
Product dimensions are 50 inches by 17 inches by 32 inches
Item weight of 37 pounds
Batteries not required
50 feet hose, Comes in red color
2 years warranty
1500 psi maximum operating pressure
Sureflo pusher valve, Long-lasting pump
Overspray is reduced by over 50 percent
High-efficiency airless technology
Pros:
Pump lasts much longer than similar sprayers
A finishing that is more consistent based on its softer spray
Compared to normal airless sprayers, overspray is reduced by more than 50 percent
Priming is ensured all the time by the Sureflo pusher valve
Has a very great warranty for paint sprayers at 2 years
Can be easily used by newbies as it takes out the fear of using an airless sprayer
Sprayer life is maximized due to its fluid section that can be replaced
Cons:
The price is a bit expensive
A longer hose will have been preferable
8. Earlex Spray Station HV5500
The Earlex Spray Station HV5500, which is designed for automotive enthusiasts, serious woodworking, and light contractors is a semi-pro unit. The High Volume Low-Pressure paint sprayer can be used on a job site, in the home, or in a workshop.
The powerful turbine and professional gun are responsible for making the sprayer a tool that is perfect for achieving a car, furniture, or cabinet with a showroom finish.
The sprayer is also suitable for contractors who will be able to get exterior or interior projects on shutters, doors, and trims as well as other medium and small size projects done with fewer materials.
The sprayer comes with a turbine that is powered by 650 watts, which generates 2.2 psi and 42 CFM as well as a 5.5 ft power cord and 13 feet hose.
Handling and carrying the sprayer around is very easy as it has lightweight, while also having a storage space onboard where the cord, hose and spray gun can be stored.
The 2.0 mm steel tip is made from stainless steel and has a lever for quick release. Some features of the pro-gun include an action trigger with dynamic control, a control dial for the paint volume as well as a quick Push and Click changing system for the spray pattern.
It supports a wide range of materials including glazes, enamels, sealers, stains, shellacs, oils, varnishes, urethanes, lacquers, and thinned latex.
Best Features:
Product dimensions of 12 inches by 12 inches by 26 inches
Item weight of 12 pounds
650 watts, Batteries not required
2 years limited warranty
Has onboard storage for the power cord, air hose, and spray gun
5.5ft power cord, 13ft air hose
Needle and tip made of stainless steel
Dial for flow control, Angled pick-up tube
Teflon-coated, one-quart container
Push and click 3 positions external changing system for spray pattern
Pros:
Very easy to get desired results
Has only a 2.0 mm needle
Very effective quality gun
Lightweight, compact modern design
Possible to spray downward or overhead
The container can be easily cleaned and loaded
Cons:
Short air hose
Slow while being used for large areas
A lot of practice might be required for amateurs to use it properly
9. Astro EVOT13 EuroPro
The Astro Forged LVLP EVOT13 EuroPro Spray Gun with Plastic Cup and 1.3 mm Nozzle is designed to last for a long time with its forged body that has been anodized so that it is protected from corrosion.
The inside passages were also coated for durability. The sprayer features a fluid tip and needle made from stainless steel. The spray gun has a slick finish, which makes it possible to clean it easily and quickly.
Pollution and overspray are minimized by the advanced air curtain design so that you get the finest quality and atomization while spraying.
It further features a quick thread technology that makes the tool compatible with several disposable and traditional cup systems as well as making it easy to use the tool.
Better control can be achieved by lubricating the knobs for adjustment precisely, while fatigue is minimized due to its soft trigger pull. Gaskets are not required behind the fluid tip as it features an innovative CNC machining.
Best Features:
Product dimensions of 9 inches by 6.6 inches by 5.2 inches
Item weight of 1.8 pounds
Advanced CNC machining
Lubricated knobs for adjustment
Advanced innovative EVOT technology
Air curtain
Needle made of stainless steel
Internal passages are coated
Forged body
Pros:
Provides classic quality and finest atomization
Pollution and overspray are minimized by air curtain design, which also reduces the consumption of paint
Slick finish
Easy and fast cleaning
Protected from corrosion both internally and externally
Durable
Affordable
Great for small and large projects
Easy and light to handle
Cup does not leak
Cleaning and disassembling are very easy
Cons:
Small gun option not available
10. Graco 17D889 TrueCoat 360
The Graco 360 VSP 17D889 TrueCoat Handheld Paint Sprayer is another sprayer from the Graco Company that can be used by homeowners and handymen to do midsize and small jobs with perfection, ease, and speed.
The TrueCoat VSP 360 helps in producing fast jobs for Do it yourselves. It is possible to use them for a wide range of projects aimed at improving your home including outdoor furniture, shutters, arbors, ceilings, interior walls, trim, and doors amongst others.
The product comes with a storage case, operation manual, FlexLiner 4-42 oz bags, 12 inches wide, and 4 in. narrow as well as 2 – .015 inches reversible tips for spraying.
With this equipment, engaging in any spraying jobs on any material becomes very easy and fun, while you are able to get the perfect result you want.
Best Features:
Product dimensions of 15.5 inches by 5 inches by 12 inches
Item weight of 3.8 pounds
120 volts, 1500 psi maximum PSI
Batteries not required
Made in the USA
Reversible spray tip, Flexner bag
25 gallons recommended per year
Vacuvalve technology
Piston pump makes of stainless steel
Control for varying speed
Pros:
The tip can be reversed when clogged
Flexner bags used to replace normal material cups can be recycled or reused
Can be used to spray in any direction
High-pressure unthinned paint spraying
Cons:
Low recommended annual usage at 25 gallons
No pattern
A bit pricey
Why do you need Paint Sprayers?
Sprayers for painting have been popular for some time now, as they have been around for over a century. Compressed air was first used for painting during the 1880s when the Southern Pacific Railway was been constructed.
For most of this period, they were very expensive and most individuals were not able to afford them. In recent times, however, the price has crashed down as there are a lot of very affordable paint sprayers currently available in the market.
Buyers, therefore have a lot of options to choose from. Here are some of the reasons why you will need a paint sprayer.
Versatile and quick
When you use a paint sprayer for spraying, you will be able to complete your task much faster than using a brush or roller. With a sprayer, you will be able to paint big areas quicker than when you are using the traditional techniques, even if your sprayer is a small one.
Time will also be saved from attempting to reach small spaces and corners. This is considering most sprayers have a nozzle that is able to spray tiny coating particles that ensure every corner and small space is covered.
The stress of changing between brush and rollers when painting small areas and large areas is eliminated. Once you have covered every part you don't want the paint to cover with a mask, you can spray away with a single tool.
Better results
It is almost impossible to get an even coating with rollers. Without the right experience, you might get a texture that is worse using a roller.
A sprayer, however, allows you to get a finish that is smooth considering that materials are applied in fine mist form.
Runs and splotches in the material will therefore not be an issue you have to be concerned about. This makes them great for staining doors, furniture, and steps.
Variety
There are various specifications, sizes, and shapes for sprayers. The implication is that you can get a sprayer that is just right for you irrespective of your budget or needs.
Some sprayers are airless while others use air. Even though sprayers that work with air are costlier, you get a better result compared to the sprayers that are airless.
Paint Sprayers Accessories/Part
There are a number of parts and accessories that make up a paint sprayer. They are discussed subsequently.
Spray Tip / Air Cap: The spray tip is a very important part of a paint sprayer, as it is responsible for regulating the quantity of sprayed fluid based on its availability in various sizes.
The pattern of the spray is also determined by the shape of the orifice of the spray tip. The tip could also determine how easy it is to use the sprayer, especially when the tip gets clogged.
Reversible switch tips make it possible to automatically unclog the tip by reversing the spray, after which, it becomes possible to start spraying.
Motor and Drive System: The motor and drive system is responsible for driving the pump, based on a heavy-duty system.
Pressure Control: Pressure control can be used to control the pressure of the fluid that is gotten out of the pump.
Pump: Another name for the pump is the fluid section. It is responsible for supplying a stream of steady fluid at high pressure, which passes to the spray gun through the hose.
Gun: The gun has a valve that can be used to put on and put off the sprayer.
Container: The container is a space that is meant for putting paint. The container houses the paint with which you want to carry out the task.
There are different sizes of containers that are made from 2 major materials. The 2 most common types of containers are plastic cups and flex liner bags.
Air Adjustment Valve: For air-assisted sprayers, the aid adjustment valve uses 8 passages of air to provide air near the top so that a more consistent and softer pattern is created from the beginning of the painting to the ending in an easier manner.
Air / Bonded Fluid Hose: The paint moves through the paint sprayer hose from the container to the spray tip, from where the paint exists and sprays on the object.
Digital display: Some sprayers, especially air-assisted sprayers have a digital display that can be used to control the pressure of the fluid that is supplied to the spray tip.
It can also be used for fast response and control of tight pressure when spraying
Air compressor: The air compressor supplies air, in air-assisted sprayers, to the gun.
---
Buying Guide – Paint Sprayers Checklist Before Purchase
If you are looking to buy a paint sprayer, there are some things you should look out for. These include the type of paint sprayer as well as the capability. They are discussed subsequently.
Horsepower or Pressure: You need to check the horsepower and pressure of the sprayer. The strength of the engine is in horsepower.
The higher the horsepower, the more paint that will come out of the nozzle when you are painting as well as the thicker the paint layer on the wall will be.
You should choose sprayers with a higher power, as they will save you time. If however, the type of job you want to get done requires a relatively weak and steady stream, then you should opt for a sprayer with lower horsepower or pressure.
Value: You should check the versatility and durability of the sprayer. In terms of versatility, you should know what types of painting materials are supported as well as the type of surfaces that you can paint with it. For durability, you will want to buy a sprayer that will not get spoilt after a few usages.
Volume: It is important to check out the sprayer's volume, which is measured in GPM. GPM implies how many gallons the sprayer can spray in a minute. Generally, a higher volume means you can cover more space and finish quickly.
Spraying tips: The spraying tip is also vital as it could range between .10 to over .20. In the event that it is written as 515, it means the tip is .15, while 5 is the spray pattern width.
Handheld paint sprayer: This type of paint sprayer is great for applying paints to various kinds of furniture including cabinets, dressers, and bookshelves.
They make use of air that is highly compressed so that you can carry out small outdoor tasks such as the painting of mailboxes, garden furniture, and fences. They also allow you to work neatly.
Turbine paint sprayer: Turbine paint sprayers are a great option if you want total control while painting as well as maximum accuracy. The sprayer is ideal for complex surfaces and smaller objects. From home, you can carry out a professional-looking painting.
DIY / Light Duty sprayers: If you have big painting tasks and you want a quick solution, then this type of sprayer will come in handy in quickly painting large surfaces. You will also not have to worry about your paint being mixed with air when you use this sprayer.
Professional paint sprayers: This type of sprayer is great for individuals who are painters or are involved in painting at a professional level.
FAQ
What is an airless spray gun?
The airless spray gun is a type of sprayer that does not require compressed air for the spray gun to work. The spray gun utilizes high pressure on materials such as paint. The paint is forced out of a little tip opening at very high pressure.
The pressure of the fluid is supplied by an airless pump so that materials that are much heavier than what an air spray gun can handle, can be sprayed by the airless spray gun.
A major benefit of this type of spray gun is that you don't have to thin the paint before you can use it. This is considering that a lot of people often make a mistake while thinning paint that could sometimes cost them.
What is HVLP stands for?
HVLP is an acronym, which means High Volume, Low Pressure. The implication is that the paint coming out of the sprayer will be coming out at a high volume, however, the pressure will be low so that the spray will be narrower.
This helps to prevent too much overspray and wastage of paint. Maximum control and accuracy is a major characteristics of sprayers that work with HVLP. Doing professional work can be achieved with the HVLP sprayer.
What is an LVLP spray gun?
LVLP is an acronym, which means Low Volume, Low Pressure. A low air volume is used for paint atomization at the cap.
The reduction in the air is compensated for, with an air cap with precision, which behaves as if they are a tiny sharp knifes bunch that cuts your paint or other material you are using to paint. The lower air volume means a smaller air compressor will work.
Do paint sprayers really work?
Paint sprayers do not only work, but they also work perfectly. A lot of individuals and professionals now use a paint sprayer to do their work. In the end, they are able to deliver great quality work, within a much shorter time.
The sprayers are useful for spraying paint and other materials on a wide range of objects including doors, furniture, and cars amongst others. The amazing results delivered by paint sprayers have made them very popular in recent times.
What is a back brush?
There are instances where we want to paint an object or a wall, but the surface has cracks or crevices. This is where the back brush comes in.
By back brushing, you can work the paint you have sprayed into those cracks and crevices so that those parts are not left out by the painter. Back brushing can be achieved with a roller or a brush.
How do you thin latex paint?
Thinning latex paint can be easily carried out through these steps:
Get a bucket and pour your paint into it.
For every paint gallon, add 0.5 cups of water. Thoroughly mix the paint and the water.
Check how thick the paint is now by pouring the paint into a funnel
If you get a free flow of paint through the funnel, then your paint is properly thinned.
Final Verdict
There are several instances where we need to paint an object for various reasons. The reasons could be:
range from painting a new object for the first time, such as a newly constructed wall
changing the color of an item, such as changing the color of furniture from brown to black
renovation, such as trying to recolor an item whose current color is already fading.
For all of these scenarios, it is possible to use a paint sprayer. There are many different types of air sprayers to choose from. You, however, need to ensure that the air sprayer you want to use, meets up with your requirements.
For instance, if you are going to be having a lot of painting projects during the year, you should go for a very durable paint sprayer, that has a recommended spray of 100 gallons or more per year.
Paint sprayers are now very affordable and an individual can easily get one for his personal use, even if he is not a professional sprayer or is involved in rapid spraying.
The best paint sprayers listed in this article have been painstakingly researched and they are recommended based on their features and effectiveness in aiding an individual who wants to carry out a painting task.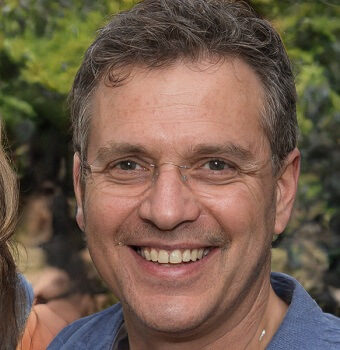 I am extremely happy to share with you my experience throughout SprayerBoss. As a painter, I like to experiment with new sprayers from different brands. Since my first painting, I love to learn new things every time I doing a painting project for my own or clients. I have painted fences, walls, furniture, cabinets, cars, etc. but painting furniture is more challenging to me. Hope you will get the easiest way I found myself to overcome the difficulties towards a better finish. My hunger is to find the best paint sprayer that took less effort but budgets friendly.