Last Updated on June 27, 2022
When we think about remodeling our home, painting the home surface becomes a significant concern for many people. The best way to paint any surface at home or any place is the use of latex paint.
The latex paint is inflammable, easy to clean, dries fast, and won't fade away anytime soon. But to avail yourself of the advantage of latex paints, you must equip with the best latex paint sprayers at first.
When you get the perfect latex sprayer for the purpose, the surface will get a smooth finish and shiny look in no time. Also, the latex paint is eco-friendly since it doesn't use toxic materials.
However, with such immense benefits, the market is booming with tons of latex paint sprayers to make your selection challenging. But we have made it easy for you.
We have tested over 30+ products and the took opinions of expert and DIY hobbyists to find five incredible latex paint sprayers for every household jobs and professionals.
Furthermore, our top recommendation and buying guide will surely help you find the best latex paint sprayer for your purpose within your ideal budget.
Latex is perhaps the most widely used paint material even these days. It has extended resilience and costs less than oil or acrylic paint. Now let us see the sprayer to apply the latex paint on your desired surface.
Benefits of Latex Paint Sprayer Uses
Latex paint is thick since it uses synthetic polymer for priming and holding up the paint materials together. So, the tip or nozzle, as well as the sprayer settings, need to suit the thicker latex paint material with perfection.
Many manufacturers claim that their paint sprayers can actually tackle any paint, including the latex ones.
However, this is a wrong claim in most cases. Only a dedicated latex paint sprayer will work fine with polymer-based paint materials.
Also, the latex paint sprayers have useful tips, nozzle size, spray pattern, and flow rate to help you achieve the perfect finish with the latex paint.
While non-dedicated sprayers for latex can tackle the situations, often, the finish will be somewhat disappointing.
Also, a latex paint sprayer can easily accommodate other types of paint materials such as acrylic, primer, stain, etc. with ease.
| Title | Weight |
| --- | --- |
| Wagner Spraytech 0518080 | 11.18 pounds |
| Wagner 0529010 FLEXiO 590 | 15.37 pounds |
| Wagner 0529021 FLEXiO 890 | 15.37 pounds |
| REXBETI Ultimate-750 | 3.69 pounds |
| Wagner Spraytech 0518050 | 4.14 pounds |
1. Wagner Spraytech 0518080
If budget is your main concern, then don't forget to have a look at the Wagner Spraytech 0518080 Paint Sprayer. We found it the best latex paint sprayer for money at present. It is easy to use, lightweight, and offers excellent features at an affordable price.
To begin with, the HVLP technology provides a smooth finish with its atomized paint particles. Also, HVLP technology supports quick painting.
Next comes the versatility of the paint sprayer. Wagner has been a trustworthy manufacturer of various paint sprayers, and this time, their experience has come in handy to make the Spraytech 0518080 paint sprayer a multipurpose tool.
Thankfully, the sprayer has a twin-turbine stage. The turbine is powerful enough to spray both thin and thick material. So, you can use the sprayer for light materials such as poly and stain. Also, the latex paintwork is brisk with it.
The sprayer is suitable for painting, staining, or priming a wide range of projects. And as you work on different paint projects, use the dial knob to adjust the paint flow and pressure for a perfect and smooth finish on every surface.
What's more, the cap is quickly turned to adjust your paint direction. You can change the cap to paint in a vertical, horizontal, or round order to meet your project requirements.
Also, you can tackle both small and large paint projects with the paint sprayer, thanks to its 1-1/2 quart and 1-quart container. You only require determining the amount of paint essential for the project.
The paint sprayer is also made convenient in mind. It comes with a 20 feet paint hose. So, you can reach the desired surface without stressing much.
Also, it is a stationary unit. It means that the turbine is rested in the ground, and you won't have to sense the burden of carrying the unit.
Finally, the base features a soft-grip handle. It helps you carry the turbine easily. The unit weighs only 11.18 pounds, and so, the portability becomes even more comfortable.
Pros:
The hose features high-flex technology
Compact and lightweight
Air pressure and flow are variable
Turbine has 2-stage
Cons:
Suits occasional use only
Lacks some essential features
2. Wagner Spraytech 0529091 FLEXiO 5000 Stationary HVLP Paint Sprayer
The close runner-up in our review list is another Wagner-made HVLP paint sprayer that would take your painting experience to the next level of comfort and satisfaction.
Accolades must be given to the designer of the Spraytech 0529091 for offering extraordinary features within a reasonably affordable budget.
The FLEXiO 5000 works incredibly quickly. In fact, the manufacturer claims that it works 12X faster than the regular paintbrush.
Thus, it covers an 8'X10′ of paint surface within 5 minutes. While you work quickly with the paint sprayer, it makes sure you get the smoothest paint projects.
The paint sprayer is also versatile. The turbine is powerful enough to spray both thinned and un-thinned paint material at ease.
So, it is usable for both interior and exterior surface paint. It is thus applicable for painting walls, cabinets, doors, fences, and decks.
Furthermore, the 11.5 feet paint hose permits access to higher areas. It frees you from stressing your hand or risking climbing a ladder. The hose connection is secured with an integrated lock within the sprayer.
However, we wish the paint hose could have been a little longer; it's indeed short and won't even reach the second floor.
We also love its 2-in-1 spray nozzle. It comes with nine variable paint speeds to meet the requirements of both small and large projects. The paint flow and air pressure are adjustable with a dial knob for quick fine-tuning.
There are two cups to accommodate the paint material depending on the project necessity. The large container is capable of accomplishing paint on a 10'X12′ wall in one go.
So, you get rid of the annoyance of refilling the cup frequently.
Last but not least, the unit is lightweight, and the turbine rests on the ground to allow you to paint surfaces without any work fatigue.
Also, the handle has an ergonomic design for easy carrying into different locations for painting.
Features:
Spray direction: Three ways
Weight: 15.37 pounds
Hose: 11.5 feet
Dimension: 13.58 x 16.65 x 14 inches
Pros:
Nine variable paint speeds.
A large paint container doesn't need frequent refilling
Then i-spray nozzle is easy to clean
The nozzle is changeable quickly
Cons:
The overspray sometimes affects the smooth finish
Only 1-year warranty
3. Wagner 0529021 FLEXiO 890
Whether you want to complete a large project quickly or want some detailed finish, the Wagner Flexio 890 Paint Sprayer would meet both requirements with perfection.
For convenience, the HVLP paint sprayer equips with two nozzles. Its i-spray nozzle comes in handy for tackling large projects in a short time.
On the contrary, the detail finish nozzle is made particularly for completing small tasks. It also offers a smooth and detailed finish.
Each nozzle includes vertical, horizontal, and round spray patterns to meet the project's necessity. So, you won't have to bend down or stand up for the paint chores anymore.
The best part of the Flexio 890 is its power dial with the X-boost facility. You can turn the dial to adjust the paint air pressure quickly. Also, you can control the paint flow for a smooth finish and prevent overspray.
The capacity to increase or decrease paint flow allows you to get the desired finish without any mess up during the project. Also, it stops the floors from getting stained with excess paint material.
The turbine is incredibly powerful and performs 12X, faster painting jobs. So, you won't have to invest the whole day after the paint projects.
The large container, on the other hand, needs less refilling. In fact, the large box can accomplish painting on a 10'X12′ wall in a single refill.
The unit is stationary. Thus, you can rest it on the ground and work with increased mobility to paint the surfaces. The attached 11.5 hose with a smart lock mechanism allows you easy access to the higher places such as fences, walls, and the top of the cabinets.
The turbine features powerful X-boost technology to paint both latex and thinner materials at ease. Also, the turbine base houses the entire unit along with the attached hose.
The housing compactness makes the sprayer storage comfortable when not in use.
Features:
Spray direction: Three ways
Speed: Variable
Weight: 15.37 pounds
Hose: 11.5 feet
Dimension: 19.25 x 13.25 x 11.5 inches
Pros:
Variable speed settings and flow rate
Powerful X-boost turbine for professionals
Low-overspray needs less cleaning
Less refilling is necessary
Integrated power dial
Cons:
The durability isn't comprehensive
The spray hose is on the shorter side
4. REXBETI Ultimate-750

This electric paint sprayer is our best bet for those who want superior finish and extreme power during their paint projects. What's more, the pricing of the paint sprayer is extraordinarily affordable and is a perfect go-to option for beginners.
The good part is that it hasn't comprised the essential features despite being a low-priced paint sprayer device. To begin with, you get a sizeable 1000ml container that helps you to complete the large paint projects in a single refill.
You get three spray patterns, such as horizontal, vertical, and round, for spraying on any surface at your preferred angle.
It makes the entire paint project convenient and easy. Also, you get four nozzles (One attached) with the sprayer pattern.
Four nozzles provide you with four different finishes, from quick accomplishment to smooth and detailed finish depending on the project requirements.
Also, the flow control of the paint material is adjustable quickly with the regulator. It suits a different types of paint, such as edges, corners, topside, etc.
Another fantastic benefit of the Rexbeti 750 paint sprayer is its 5pcs strainer paint. So, the paint strainer allows you to filter the paint material before spraying.
It helps you get a better finish with the least effort. This feature is particularly useful for beginners since they lack knowledge of filtering paint materials manually.
Next, you will appreciate its paint capacity. At 750ml per minute of paint spray capacity, this device works pretty quickly. So, it is a perfect choice if you are in a hurry.
Furthermore, as a user, you will also like its lightweight and compact design. For instance, it weighs only 3.69 pounds, which is the lightest in our review list for the best latex paint sprayer.
The lightweight design perfectly matches the soft-grip handle for a fatigue-free and smooth paint operation for all.
Last but not least, its 6.6feet power cord permits you to get a sufficient reach from the power outlet point.
Thus, painting in a far-off space is possible with the REXBETI Ultimate-750 Paint Sprayer.
Features:
Spray direction: Three ways
Nozzle: Four
Power: 500W
Weight: 3.69 pounds
Dimension: 11.8 x 5.5 x 11.4 inches
Pros:
Extremely compact and lightweight electric paint sprayer
Ideal for DIY and hobbyist's small projects
Affordably priced
Requires less paint refill
6.6ft power cord
Cons:
No hose attachment
Small paint capacity
5. Wagner Spraytech 0518050
Wagner is famous for manufacturing high-class, reliable, and long-lasting sprayers, and their excellence is indeed portrayed with the Wagner Spraytech 0518050 Paint Sprayer. You ask for any feature, and this HVLP sprayer is all set to serve.
For instance, it works with HVLP technology for a superior finish and quick spraying in a high volume. Also, high-pressure painting ensures fast painting in large projects.
The turbine is rugged and features a two-stage adjustment. These two stages are indoor and outdoor ratings. Thus, you get the most refined finish on every surface and that too, with the least effort.
You also get three spray patterns. The circular, vertical, and horizontal paint spray direction is adjustable with the attached cap.
The cap adjustment is made easy for beginners and has a superior finish. Additionally, the spray gun trigger equips with a regulator. You can turn the regulator quickly to adjust the paint material flow for the desired finish.

Furthermore, the paint sprayer is capable of spraying a variety of paint materials, including both thinned and un-thinned materials. It includes latex paint, sealers, stains, enamels, varnishes, etc.
However, for latex paint spray, you need to thin it a bit, but this shouldn't be a problem.
For project completion, you get two containers to hold the paint material. The 1-quart box is ideal for small projects, while the 1.5-quarts cup suits large projects more. Also, a larger container means you will need fewer refills.
The Wagner Spraytech 0518050 Sprayer features an enormous paint capacity within a particular time frame. It can spray 8 gallons of paint material in an hour. So, the speedy sprayer suits large project completion more.
Also, you can cover a surface with a dimension of 8'X10′ in less than five minutes. Thus, the actual work speed of the paint sprayer is relatively quick.
Features:
Spray direction: Three ways
Spray Pattern: ½" to 9."
Power: 300W
Weight: 4.14 pounds
Dimension: 0.05 x 0.06 x 0.01 inches
Pros:
Quick project completion
Wide variety of spray patterns
Variable trigger to control paint flow
Easy to measure viscosity
Cons:
The container needs frequent refilling for large projects
Doesn't come with the spray hose
Buying Guide for The Best Latex Paint Sprayers
We have already reviewed five high-class, ultra-premium, and easy-to-use latex paint sprayers for your convenience. Thus, we aspire that you have already made up your mind on which latex paint sprayer will suit your purpose the best.
However, if you are still dedicatedly unsure of which sprayer you should buy, our detailed tips on the buying consideration will ease your pressure.
Adjustable Spray Pattern and Paint Flow Settings Explained
Each painting project requires a different set of spray patterns, paint flow rates, and air pressure. It depends on the surface and paints material mostly.
So, it is essential that the paint sprayer actually accommodates different flow rates and air pressure adjustment settings. Also, the spray pattern variation is necessary.
For instance, thin paint needs a small spray tip, and thick materials depend on the larger tip adjustment. Ideally, you should get a latex paint sprayer with three spray patterns and multiple flow rates, and adjustable pressure control with airspeed.
Container Capacity
Unless you are picking a paint sprayer that can directly take paint material from a bucket and spray on the wall, the container capacity is of prime importance.
Of course, the last thing you won't want to face that that the paint material finishes off in the container and ask for frequent refilling in the middle of the paint projects.
So, you should get a container with extensive paint material holding capacity. Luckily, most paint sprayers come with two various paint cups. One suits the small project, and the other cup facilitates large project completion.
Also, a large paint cup means it needs less refilling. It makes your overall project much quicker.
Tip Size
We have previously talked about the paint flow rate for the latex paint sprayer. However, apart from the flow rate, the tip size of the sprayer is also extremely crucial. Since latex paint is thicker than most paint materials, the tip size needs to be bigger too.
Experts say that to get the best out of a paint sprayer for latex, the tip needs to be anywhere between 0.013″ to 0.017″. So, check the label before you purchase the paint sprayer.
Hose Length
This consideration of the hose length is pretty straightforward- the longer the hose attachment, the better it will be.
Just imagine you want to spray from a distance of 10 feet or reach a fence height of 10 feet. How do you perform such types of painting?
Well, in this case, the hose attachment will come useful. Especially when you work outdoor, the hose length will become even more crucial. Ideally, we have found that a 20ft to 25ft hose suits professional painting chores.

And for DIY and homeowners, a 10 feet hose attachment still works fine.
Power Rating

The power rating of the sprayer motor will actually determine how fast or slow you can work with the sprayer.
The power rating is expressed with the Horsepower (HP) or Wattage capacity. Higher HP means the sprayer has a powerful turbine to work fast.
Also, the higher power of the motor means you can spray thicker materials such as latex with increased easiness. Lastly, it ensures how far the spray material will reach through the hose.
Accessories
When you work with the sprayer, it requires a full setup of assorted accessories. It includes variable tip sizes, cleaning tools, hose attachment, extension wand, etc.
Check what types of paint sprayer accessories the manufacturer provides in the paint package.
For instance, a package with an extension wand will relieve you from the risk of climbing a ladder.
Portability
Lastly, consider the weight of the paint sprayer. It will be responsible for portability.
The portability will be useful for completing large projects such as painting outdoor walls and fences. So, try to get a lighter paint sprayer for working outdoors.
Also, some units are stationary and rest their weight on the ground. So, you won't feel hand fatigue while painting.
Recommendations amid 5 Latex Paint Sprayers
We have reviewed the five best latex paint sprayers that will fulfill the requirements of all professionals, homeowners, and DIYers alike. Yet, we have picked our top three recommendations for different usage in various situations.
The Wagner Spraytech 0518080 paint sprayer is our pick for those who want to work outdoor mostly. It equips with a 20 feet hose to facilitate reaching distant areas. Also, it is perfect for painting ceilings and fences at a height.
Wagner Spraytech 0529091 FLEXiO 5000 is the runners-up in our list with a 12X faster painting capacity than the regular paintbrush.
Also, it has a powerful turbine and nine variable paint speed settings to accommodate a variety of paint projects. It is lightweight and equips 11.5 feet to hose for reaching medium distance quickly.
Finally, our recommendation comes for homeowners and hobbyists. It is the Wagner 0529021 FLEXiO 890, which has a similar specification, likewise the Flexio 500 but is an affordable option.
You can use it for small to medium paint projects at home and in workshops. Also, its lasting durability and 11.5 feet hose come in handy for users.
How to Use the Spray Latex Paint: Detailed Guideline
Step 1: Preparing the surface
The surface may have accumulated rust, green or yellow tint, or other forms of debris. So, before the latex paint, wash the surface properly. Also, use sandpaper to smoothen the wall a bit for a shiner look. It helps the paint finish better.
And finally, if you are painting inside, open the windows for proper ventilation. Wear a face mask to prevent allergic symptoms.
Don't forget to wear an apron or protective cloth too. It will safeguard your regular clothing during the painting project.
Step 2: Prepare the latex paint
Latex paint is exceptionally thick. So, you need to thin it before pouring it into the sprayer container for use.
We recommend you use 10% water for thinning the latex paint. If water fails to work, you can opt for a professional latex conditioner.
Step 3: Preparing the latex paint sprayer

You will have to choose the right nozzle, tip, and flow rate for the paint. Determine the type of finish you want and make the changes on the flow rate dial accordingly.
Also, if you're going to reach higher locations, don't forget to attach the siphon or paint hose.
Step 4: The final go
Once everything is ready, it is time to practice your first paint project. However, we recommend you practice a stroke of paint in a tiny portion first. Make sure the sprayer tip is at least six to twelve inches away from the surface.
Once you find the first stroke correct, you can proceed to paint the entire surface with the latex airless paint sprayer.
Frequently Asked Questions (FAQs)
What is latex paint?
To be honest, the term 'latex paint' is misleading since these paints don't carry any natural latex element in them. Instead, these use synthetic polymer as a fundamental chemical element of the paint. The base can be acrylic, oil, or anything else
The synthetic polymer works as the binder for the paint. Some widely used synthetic binders are PVC, PVA, or styrene acrylic.

How long will the latex paint take to dry completely?

Well, our experience says that most latex paint will give you a dry feel at hand within an hour or two from the paint application. However, at the optimal temperature and with proper ventilation, it will dry even quicker.

But if you want to use a secondary coating, we suggest you wait for three to four hours at least. Also, you shouldn't clean the latex paint at least for seven days. It permits the dye to sit perfectly on the surface.
Can you spray latex paint with an HVLP gun?

Latex paints have higher thickness or viscosity. It needs high pressure for spraying, which an HVLP sprayer lacks.
So, you can't use the HVLP gun to spray latex paint. Even if you use the HVLP gun, the painting result won't be satisfactory. Also, it might block the sprayer gun.

Do I need to backroll after spraying the interior?

When you spray the 1t coating of paint on interior walls, it is recommended that you always backroll the spraying application.
When you use backroll on exterior walls, it increases the light reflectivity and texture uniformity on the wall. Thus, the paint will be more durable.
Conclusion
When you buy the best latex paint sprayers, it brings a myriad of handy advantages for you. So, it is a winning purchase for you without any doubt.
Our review on the latex paint sprayer with step-by-step detailed buying guidelines should help you pick the right selection.

Also, we have included an elaborative discussion on how to use the latex paint sprayer if you are a beginner. Nonetheless, we urge you to reach us if you have questions regarding the latex paint and its sprayer.
Reference: https://www.diynetwork.com/how-to/skills-and-know-how/painting/differences-in-water-based-oil-based-and-latex-paints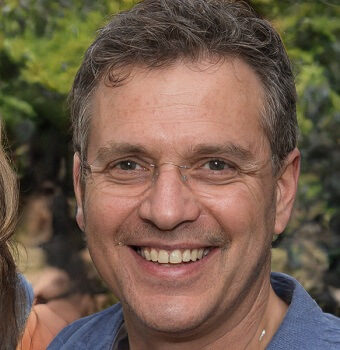 I am extremely happy to share with you my experience throughout SprayerBoss. As a painter, I like to experiment with new sprayers from different brands. Since my first painting, I love to learn new things every time I doing a painting project for my own or clients. I have painted fences, walls, furniture, cabinets, cars, etc. but painting furniture is more challenging to me. Hope you will get the easiest way I found myself to overcome the difficulties towards a better finish. My hunger is to find the best paint sprayer that took less effort but budgets friendly.