Last Updated on June 27, 2022
With the hand or traditional method to paint your house or interiors, you would have exposed yourself to pollution and achieved a rough finish as well as wasted time and effort.
As a DIY homeowner, have you ever tried HVLP Spray Gun to get a perfect painting finish for cabinets like skilled painters?
Choosing the correct HVLP Spray Gun to suit cabinets is always an overwhelming task since there are several types and models of paint sprayers available on the market.
HVLP sprayers are a companion that can aid to complete more work in less time with a professional result as well as save money.
With HVLP, you'll experience:
Fast-drying finishes
Steadily offers smooth results
Explore skills (For instance, adding color between finish coats to provide depth and sophistication to finishes)
Keep reading to learn more on how to choose, benefits, and use of the best HVLP spray gun for cabinets.
| Product Name | Weight | Specialty |
| --- | --- | --- |
| Wagner 0518080 | 11.2 Pounds | Perfect for Cabinets, Trim, Small Decks |
| HomeRight Finish Max C800766 | 2.8 Pounds | Lightweight, Seals and Splash Guard |
| Wagner 0529010 FLEXiO 590 | 2.1 Pounds | Best for Walls Fences/Decks, Exterior siding |
| Fuji 2202 Semi-PRO 2 | 26.1 Pounds | M·Model (pattern size can be adjusted) |
| Earlex HV5500 Spray Station | 12 Pounds | Perfect for Cabinets, Furniture, Woodworking |
| Wagner 0417005 | 6 Pounds | Stain flow & spray pattern adjustable features |
---
High Volume Low-Pressure sprayers, make use of the large volume of air at a low or suitable pressure required to atomize or break, the stream of finish exiting the nozzle into a fine mist.
This unique sprayer gun highly reduces finish bounce-back and as a result; it saves you time, and energy, and saves you money as well as time to clean up. Finally, less overspray prevents your environment from being polluted.
Let's jump into the HVLP paint sprayer reviews.
1. Wagner 0518080
Wagner 0518080 Control Spray Max HVLP Sprayer is a multi-purpose paint sprayer with adjustable flow control. The machine comes with flexible spray patterns and variable air pressure as well as a flexible air hose.
Control spray max powerful turbine makes it capable to handle various densities of materials ranging from thick to thin. Even the speed of the fan wholly depends on the density of the material.
However, thicker materials will require a higher speed.
This paint sprayer is pretty easy to operate and design. The 20 feet flex air hose is perfect for the machine and absolutely capable of reaching every corner of your task, even unreachable positions.
The High Volume Low-Pressure flow control is executed via a small dial on the rear side of the sprayer. It is so light and weighs just 10 lbs with a dimension of 12 X 19 X 12 inches.
Best Features:
Features adjustable air pressure control
Comes with 3 spray patterns, flexible flow control
Proficient grade metal cup
Sprays sealers, stains, and interior latex
Powerful Two-Stage Turbine sprays latex and thinner materials like stains
Large 1 1/2 quart plastic cup
Comes with a 20 Foot High Flex Air Hose
Less overspray with thin materials
3 spray patterns to enable you to select the required one for your job
Adjustable flow control covers a large spray area including detailed work
Pros:
Machine is Economical
Perfect for multiple tasks
Reliable and dependable
Easy reach due to the length of the hose
Varieties of paints or stains can be used
Portable
Easy to clean and maintain.v
Cons:
The power cord is somewhat short.
2. HomeRight Finish Max C800766
HomeRight C800766 is an HVLP sprayer designed with a three-way spray setting that offers you the exact and detailed control of your task.
The paint sprayer is suitable for woodcrafts, cabinets, furniture, and fixtures as well as fitting for several similar tasks. This is due to the unique Precision volume control and flexible sprayer patterns.
With this sprayer, you are assured of a finely finished task without any dot spots. It is used for several types of materials such as stain, clear sealer, varnish, polyurethane, and primer.
The trigger control knob is flexible and is used for controlling spray pattern width from one position to another.
This model of the sprayer is easy to operate and suitable for DIY since it's simple to handle. The device is very lightweight at just 2.8 pounds.
Moreover, this paint sprayer contains all the necessary tools required for a painting job and that makes its usage convenient producing a great finishing.
Best Features:
Spray different types of materials such as milk paint, chalk type paint, enamels, primers, clear sealer, latex paints, polyurethane, varnish, and stain.
Spray a smooth finish both on small and medium tasks; crafts, furniture, cabinets, dressers, and others.
Flexible volume control knob for change of spray pattern either horizontal, vertical, or circular
Comes with a 2.0 mm brass spray tip with casing for longevity and enhanced performance
Consumes only 400 watts of power and has a 27-ounce container capacity
Pros:
Simple to use
Machine is cost-effective
The rotating nozzle features three patterns
Comes with extra accessories like a nozzle-blower and the viscosity cup
A very handy and lightweight machine
Easy maintenance and simple to clean up
Cons:
Does not support latex paint
Not appropriate for bigger tasks and large areas
Can be noisy
3. Wagner 0529010 FLEXiO 590
The Wagner Flexio 590 is a comprehensive sprayer kit that offers users the capacity and flexibility to carry out any kind of painting task.
This machine comes with two technologies that offer the required power to spray several materials on any surface.
The viscosity is limitless when compared to other similar sprayers. Also, the Flexio 590 unit can withhold denser materials with ease.
Wagner Flexio 590 offers excellent coverage on surfaces as well as a professional finish due to the powerful X-Boost turbine and the iSpray nozzle of the unit. No doubt, the unit is very easy to operate though it may look complex.
The machine comes in just three parts which are simple to mount. Besides, it contains a manual that will guide you to put the product together and get ready for use.
Best Features:
Sprays un-thinned exterior and interior latex and stains, urethane and oil-based paint
Suitable for interior walls, exterior surfaces, and fine finishing
Detail finish nozzle for small tasks and fine finishing and also to produce a smooth finish
Features iSpray nozzle adjustments which include vertical, horizontal and circular patterns
Lock-N-Go split gun design for quick nozzle change and simple clean up
Comes with two nozzles and cups for project flexibility
Pros:
Capable of spraying dense materials
3 times faster than orthodox sprayers due to the X-Boost technology
Flexible patterns which enable the convenient painting
Flexible dial for control of airflow
Knob for material flow control is excellent for finishing touches
Affordable unit and can be very easy to maintain
Cons:
Limited speed as a result of low pressure as compared to an airless paint sprayer.
4. Fuji 2202 Semi-PRO 2
Fuji 2202 Semi-PRO 2 HVLP Spray System is a great entry-level product for beginners who are enthusiastic about painting.
Its working principle is very easy to understand. You do not require huge knowledge about turbine systems to make use of this unit.
Nevertheless, it will be an added knowledge to read the system manually and get a further understanding of the features of the paint sprayer.
The system is unique in that you do not need to carry out much groundwork before you commence operation. Hence, immediately after assembling, u can start painting.
Furthermore, Fuji 2202 Semi-PRO 2 comes with a 25-feet long hose, and its weight is about 26 pounds.
This machine does not produce a lot of oversprays owing to the fact that the hose consists of an air control valve which enables users to terminate the process as soon as the trigger is released.
Also, the machine features a non-bleeding function which is also a great benefit. Thus, it ensures a professional paint task with uniform coverage and neat finishing touches.
Best Features:
1.3mm Air cap set installed
Suitable non-bleed Spray Gun with flexible Pattern Fan Control
Metal Turbine case with a portable gun holder
Comes with 25ft Hose which includes air control valve to lessen overspray and bounce back
1Qt. Bottom Feed Cup
Pros:
Affordable and cost-effective
Easy to use
The spray system is completely automatic
Simple to clean up and maintain
Pattern control knob enables steady adjustments
The hose comes with an air control valve to lessen overspray and bounce-backs
Cons:
Metal parts are predisposed to rust
The volume of the overspray can sometimes be difficult to control due to fast delivery
Needs thinning (up to 30% percent, depending on the material)
5. Earlex HV5500 – Best For small-scale contractors
Earlex HV5500 Spray Station is a unit designed for general users like woodworkers, small contractors, and automotive hobbyists.
This reason has made the Earlex HV5500 paint sprayer correctly a perfect product for small to medium size tasks. Its usage can be employed in the factory, interior, or exterior of homes or in the workplace.
With this machine, task completion can be achieved quickly with less material.
The system-efficient gun with a great power turbine makes the Spray Station 5500 the best device to accomplish a smooth finish on furniture and cabinets. It includes a 650-Watt turbine that produces 42 CFM and 2.2 PSI, a 13-Feet hose, and a 5.5-Feet power cord.
The paint sprayer is lightweight and features onboard storage for the pro spray gun, hose, and cord, and comes with a portable handle for easy conveyance.
The device's durable spray gun features a complete 2.0mm stainless steel tip and needle with a 1 qt. PTFE coated paint container.
The pro-gun features a Fast "Push N Click" 3 spray pattern which changes the system, paint volume control dial, and a dynamic control action trigger.
With this machine, you can complete a series of tasks with a large variety of paints.
Best Features:
650-Watt of power
Features 42 CFM and 2.2 PSI
Comes with a 13-Feet hose and 5.5-Feet power cord
Pro spray gun
Consists of a 2.0mm stainless steel tip and needle
Pros:
This system has a suitable HVLP turbine-powered performance without unnecessary delay.
Do not require assembling.
Spray can easily be changed from horizontal, vertical fan to around concentrating one
Cons:
The system is quite expensive as compared to other paint sprayers system
Not a product for huge tasks.
When overloaded, the center of balance on the handle can be inconvenient
6. Wagner 0417005
Wagner 0417005 HVLP Control Spray Sprayer makes use of HVLP (High Volume Low Pressure) air power technology to spray thin paints such as sealers, stains, varnishes, lacquers, and urethanes.
The system comes with an outdoor-rated air turbine for a steady flow of paint and air creating a perfectly fine finish regardless of the surface.
The spray gun's three-position air cap regulates the spray pattern to the vertical fan, horizontal fan, or round pattern shapes to efficiently perform the task quickly and with the best uniform coverage.
The variable trigger of the system enables swift control of the material flow where the user can spray ½-inch wide to 6-inch wide patterns.
Wagner 0417005 HVLP Control Sprayer sets up in about 5 minutes and cleans up in less than 10 minutes.
If you are looking for coatings evenly with control and efficiency on thin materials such as stains and sealers that are used on outdoor projects such as a small deck or refinishing lawn furniture then this is the right spray gun for cabinets.
Best Features:
Perfect for finishing grills, deck railings, playsets, kids furniture, lawn furniture, and more
Sprays different materials; sealer, stains, and other light-bodied materials
Features Lock-n-Go™ technology
Comes with 3-position pattern control which is round, horizontal, and vertical
Features a high-speed turbine, 1-quart plastic cup, and a viscosity cup
HVLP control sprayer for spraying thin paints such as deck stain, wood sealers, etc
Light plastic casing and reservoir
Consists of a sprayer and a 1-1/2-quart sprayer cup
Maximum control, low overspray; 3 pattern shapes; variable flow control; 4 psi at 40 cfm
Comes with a 1-year warranty
Pros:
Perfect for finishing lawn furniture, deck railings, playsets, kids furniture, grills, and many more
Sprays various materials such as sealer, stains, and other light-bodied materials
Lock-n-Go technology
Comes with a high-speed turbine, 1-quart plastic cup, and viscosity cup
Features 3-position pattern control; vertical, horizontal, and round
Durable and easy to clean up
Smooth application of the coating.
Cons:
Spray can be inconsistent when you try to angle it
How to Choose HVLP Paint Spray Gun for cabinets
In order to choose the Best Hvlp Paint Sprayer for your cabinets or your house there are a few notes you must follow:
Size of Cup: The size of the cup of the sprayer is a factor to consider before purchasing. This depends on the task you want to achieve. When painting a large surface or exterior wall of an entire house, it is advisable to go in for a large cup.
You do not have to frequently reload the material. However, smaller cups can be used for smaller projects which require detailed work. Some of these detailed tasks include furniture finishing like a cabinet, a chair, or even a table.
Adjustment: Adjustments are another very vital aspect of HVLP paint sprayers. For instance, the speed of the airflow of the machine can be adjusted from the nozzle.
Ensure that you can get a flexible speed paint sprayer. It's just like some job situations where you will need more airflow.
If you are painting a wall and don`t need high precision or accuracy you can choose a higher speed.
However, with detailed tasks, you can begin with a lower airflow option. Sometimes, to achieve a high-quality result, use multiple paint layers on a low-speed option.
Bleeder-Nozzle: This is also another top feature to consider; the bleeder-nozzle. This guarantees a constant stream of paint, even if the trigger is not pressed.
This feature will really work well for any user as it averts clogging and also aid users with a smooth first trigger once they start painting again.
Both beginners and professionals are advised to make sure they get a sprayer that has the capacity to use a steady stream of paint.
This requires getting a container to put the spray gun in while the machine is not in use or reloading the material as the steady stream can create some sprinkles round about the house.
What Is HVLP Paint Sprayer for Cabinets & Spray Gun? Why You Need It
High volume low pressure (HVLP) is a device that sprays a high volume of material at a low or suitable pressure needed to achieve a professional finish.
It is similar to orthodox sprayers which use a compressor to supply air to the system, but only at a lower pressure.
Hence materials are atomized with a higher volume (HV) of air. This gives a precise outcome in that a higher fraction of material is delivered to the targeted surface with less overspray and materials consumption as well as air pollution.
Some of the reasons why HVLP paint sprayers are needed include –
Safety: This device tends to be safer to use since it works on the principle of high volume and low-pressure technology.

Hence, there is little or no accident due to the simple and convenient injection of material. Also, it does not pose any form of pollution to the environment owing to the less overspray of the device.


Transfer Proficiency: HVLP sprayers do not tend to form fog easily as the machine's low pressure causes less viscosity of particles. This fact has made HVLP paint sprayers deliver improved transfer efficiency when compared to similar sprayers.
Control: The attached control regulator of HVLP sprayers is basically for adjusting the pressure of the fluid. Also, fan size can be regulated to adjust the rate of material flow.
Maintenance: HVLP paint sprayers are well designed in that it does not necessitate maintenance frequently.

This is because of the low pressure of the device and which makes it cost-effective and efficient when compared to other airless spray systems.
How I can use an HVLP spray gun for cabinets?
At first, you have to decide what paint you want to use for your cabinet.
After you have decided that you should test the paint on a piece of cardboard. If the painting outcome satisfies you then you can go for the next steps.
If you are going to paint the inside of a cabinet, you must remove the doors first. By doing so they will not be accidentally sprayed on. In order to get the best painting results, you have to keep a 16-inches distance from the painting surface.
After spraying for the first time you should sand the painted surface with sandpaper and then you should go for the final painting to ensure a fresh and new look.
After all that is done, paint the doors of the cabinets and let the paint dry in a safe place. When everything is done set the door to the cabinets and your cabinets will look as good as new!
What are the benefits of using an HVLP spray gun?
Generally, an HVLP spray gun is very useful for projects which require furniture, cars, and kitchen cabinets.
This type of paint spray gun gives you a very detailed finishing so you don't need to worry about a smooth finish that allows painters to have total control over overpainting.
And so it allows for precise painting and a smooth as well as professional look. Not only that, you can use an for cabinets but also for furniture surfaces like doors, frames, tables, chairs, and shelves.
Not to mention they are more budget-friendlier than traditional spray guns and are more convenient to move around because of their lightweight. HVLP spray gun does not over-spray.
That means there will be equal spraying and there won't be any waste of paint. Not only does the spraying paint from these types of sprayers dries faster but also they are easy to clean as a unit. This saves lots of money and time and also energy.
Proper DIY Painting Cabinets with HVLP Sprayer Gun
If you planning to paint your cabinets by yourself, then there is nothing to worry about. Because we have got you covered.
This kind of painting job may seem unmanageable or burdensome for all by yourself. But as a matter of fact, it becomes quite an easy task once you get to understand what you are doing.
First, you should check if the cabinet is damaged or not. Only if the cabinet is in good condition you can paint on it without any worry but if the cabinet is damaged you will get cracks and bubbling. Keep this in your mind. 
You should begin by applying a coat or two sprayings of primer that will be on the surface of your cabinet.
After this, you have removed the door of the cabinet.
Then you should apply a coat of paint. 
After applying the paint coat, you have to sand the surface of the cabinet with 160 git sandpaper. This will remove any dust and unwanted particles from the painted surface.
The next step is to apply another coat of paint so that the paint surface of your cabinet can get a smooth and professional look. Then let your cabinet Dry.
To get the glossy look you can use a thin coat of primer and let it dry. 
Then lastly reattach the doors of your cabinet and voilà you have made your cabinet as good news all by yourself! 
Best spray gun tip for cabinets
To be honest, this actually depends on the user's choice. According to our research, most professionals say that Graco FFLP 210 and Graco FFLP 310 are great to spray tips for this kind of painting job.
The Graco FFLP 210 comes with a 4-inches fan which is good for spraying the pain inside of the cabinets.
On the other hand, Graco FFLP 310 has a 6-inches fan that can deal with the painting job of the outside of cabinets as well as its doors.
This version gives you larger coverage and also it can paint faster.
How to get a smooth finish when painting cabinets
Though it sounds like a difficult thing to do, in reality, this takes comparatively less effort.
After your first painting on the surface, you have to sand the surface with sandpaper to remove the dust and other unwanted materials from the painted surface.
And then repaint again with the thin layer of paint and let it dry. And lastly, you should use a primer coating to give a glossy and fresh look.
Some FAQ's
What is the price range for spraying paint on a Kitchen Cabinet? 
According to our knowledge and research, on average the spray painting for cabinets will cost around 700 to 800 dollars.
In that case, if you purchase an HVLP spray gun along with tips, painting materials, and cleaning tools you can not only save money but also labor for your current and all upcoming painting jobs.
However, If you are not comfortable with DIY painting then you can go for the professionals.
Is it possible to paint the cabinets without sanding?
Yes, It's very much possible to paint your cabinets without sanding. As long as you are okay with painting, you can paint on anything without sanding.
But we recommend you should not do that. Because Sanding is a very important part of painting jobs.
Sanding gives you the rough edges or surfaces to which the paint can easily adhere to. You can also remove any unwanted surfaces or spots on the painting area for smooth and nice painting. 
What are the best paint materials to use for cabinet spray painting?
For most cabinets, you can use acrylic, varnishes, clear coats as well as lacquers. 
If you can choose the sprayer system for your work then depending on your demand the right sprayers can spray paint all the materials that you need. Not to mention the primer also.
What to do for cleaning and Maintenance of paint sprayer?
In order to keep the peak performance for your HVLP paint spray gun, regular cleaning is a must.
Before and after every painting job, you need to clean the gun and the total unit. That includes running water as well as mineral spirit to clean the mixture through the gun.
After this clean and soak the nozzles, air caps, filters as well as fittings. This will help you to prolong your spray gun system's life cycle and also will give you a peek performance. 
How To Store A Paint Sprayer?
The standard procedure should be followed and maintained. Your sprayer will need to be thoroughly cleaned before you are planning to put it away for a longer period of time.
This process is called winterizing.
This process consists of deep cleaning and after that, you should run a winterizing solution through the gun, shut it off and then store it right away.
When you decide to use it again, you have to flush the unit before using it.
What is the thickness of the automotive clear coat?
If you planning to give an old car or a slightly damaged car a new look then an automotive clear coat is really a very good way to make your car as good as new and shiny.
An automotive clear coat protects your vehicle from dust, mild scratch, and other unwanted materials.
In order to work properly, the coat needs to be made out of thick materials. Normally an automotive clear coat's thickness is around 35 to 50 microns.
Does wax remove or damage the clear coating? 
In normal circumstances No. The wax will neither remove nor damage your clear coat unless you apply a cleaner wax with rubbing materials.
This may cause some damage to the clear coat to some extent. You don't need to worry if you are applying the wax using your own hand. 
Is there any automotive paint to use?
Yes, there is! You can use Urethane Paint for automotive clear coating. It is considered to be the easiest paint to use for this purpose.
However, it is also considered to be a dangerous material to use.
So we recommend if you are willing to use this material for automotive clear coating, you must wear proper safety equipment including gloves, masks, and other necessary protectors.
Is it possible to spray house paint with an automotive spray gun?
Yes, it is possible. Actually, it depends on the model of the paint spray gun that you are using.
In general, automotive spray guns are considered to be HVLP paint spray guns. This means they have low pressure and are excellent for cars, furniture, as well as for cabinets.
This also means that are not that good for covering larger areas like the walls or even ceilings of the house. 
How often the water-based paint used by car manufacturers?
Nowadays, all most all car manufacturing companies use water-based paints. They are considered to be more eco-friendly.
This is why car manufacturers have started using water paints since the late '90s and as of today, it is the most commonly used paint.
Final Verdict
High volume low-pressure paint sprayer is the best machine you can get for your tasks irrespective of the size and type of materials. Having gone through these reviews, it is obvious that there are several paint sprayers available in the market.
But when you decide to buy an HVLP paint sprayer you can rest assured that your trouble days of struggling with painting are over.
This machine is suitable for all levels of users; ranging from casual DIYs looking for a budget product to someone in need of some severe paint spraying power.
Interestingly, the technology upon which the HVLP paint sprayer is developed has actually improved in recent times. In spite of this, its prices have remained appreciable which makes it more competitive in the market.
Before making your best choice of HVLP, it'll be essential to carefully read through the features, pros, and cons of each unit.
Finally, they are all affordable and efficient in producing a professional finish. By doing this you choose the Best Hvlp Spray Gun for cabinets or for your house and interiors or for your workshops without any kind of worry.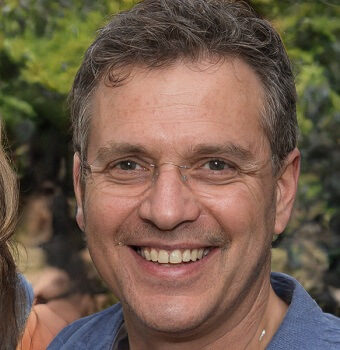 I am extremely happy to share with you my experience throughout SprayerBoss. As a painter, I like to experiment with new sprayers from different brands. Since my first painting, I love to learn new things every time I doing a painting project for my own or clients. I have painted fences, walls, furniture, cabinets, cars, etc. but painting furniture is more challenging to me. Hope you will get the easiest way I found myself to overcome the difficulties towards a better finish. My hunger is to find the best paint sprayer that took less effort but budgets friendly.