Last Updated on June 28, 2022
Do you need the best airless sprayer on the market? Graco Magnum X5 vs. X7 airless sprayers provide professional-grade spraying without the high costs of hiring a contractor. The company offers both an X5 and an X7, with the main difference being that one is designed for smaller projects and the other for larger jobs.
Some homeowners prefer a paint sprayer that can cover a large area without having to make several passes. The Graco Magnum X5 airless paint sprayer is for this type of person. Whereas Magnum X5 is able to accommodate a wide range of tasks that can be used by professionals and DIYers alike
Graco is one of the leading and popular paint sprayer companies that manufactures some quality paint sprayers. By airless paint sprayer they mean there is no need for an air compressor.
The Magnum category is a professional product for this brand. Let's take a look at both models and their features.
| Title | Graco Magnum X5 | Graco Magnum X7 |
| --- | --- | --- |
| Max Hose Length | 75 Feet | 100 Feet |
| Best For | Small Projects - Indoor and outdoor | Better Suited for High Volume Work, Multi-story homes |
| Flow Rate | 0.27 GPM | 0.31 GPM |
| Weight | 13.3 lbs | 23.3 lbs |
| Max Tip Size | 0.015" Thou | 0.017 Thou |
| Recommended Annual Usage | 125 gallon | 125 gallon |
Graco Magnum 262800 X5 Airless Paint Sprayer
There are many DIY sprayers on the market today. One of the more popular brands is Graco Magnum X5. The
Graco Magnum X5 is a professional-grade machine that can be used for both interior and exterior painting, either painting cars or applying paints, sealants, and stains to various home surfaces. Also, It has an automatic turbo-fan design which creates a powerful airflow for optimal coverage.
It can be used in both traditional and waterborne paints. It has a 3-gallon tank size with the ability to spray 10 gallons per hour. The Graco Magnum X5 Airless Paint Sprayer also includes two interchangeable nozzles, one horizontal and one vertical which provides flexibility in the way you want to apply paint.
With this paint sprayer, you can apply 2 coats in just 10 minutes. With adjustable pressure and nozzle size, there is a wide range of features that will allow you to complete a job quickly and without hassle.
X5 is specially designed for those who plan to use it for less than 125 gallons a year. It can not handle asphalts and textures but it can spray stains, latex, oil, and acrylic. Graco X5 includes an SG2 Metal Spray Gun, RAC IV 515 SwitchTip that is fully adjustable to pressure.
Graco X5 is the best paint sprayer for painting decks, siding, fences, and small houses.
Graco Magnum 262805 X7 Cart Airless Paint Sprayer
Magnum X7 is more powerful than X5 around 15%. The piston pump is stainless steel and has two flexible hoses. The sprayer is easy to paint in a few seconds.
Graco Magnum X7 airless paint sprayer is a powerful machine that offers all the power of an airless but without a compressor. It is made to reduce overspray and oversaturate areas with paint, due to its precision nozzle design.
The high-pressure pump delivers 1.8 gallons per minute, perfect for professional contractors who are looking for extra power and efficiency.
Impressive hose length, clogged reversing facilities using RAC IV SwitchTip, and durability make Graco X7 airless paint sprayer lucrative among professionals.
If you invest a little more budget than the X5 paint sprayer this cart airless sprayer will surprisingly help save time and money for mid-level projects to professional indoor and outdoor projects, decks, fences, and exterior homes.
Graco Magnum X7 is the entire project solution from homes, fences, and cabinets to extensive decks that don't matter what is in the painting queue.
Common Features in Graco Magnum X5 and X7:
Body attribute: X5 and X7 both have a metal-made spray gun and the main ingredient of the metal SG2.
Spray Tip:  Both have RAC IV 515 tip.
Dimension Of Paint Hose: The dimension of the paint hose for both the prayer gun is  ¼ inch in diameter and 25 feet long.
Yearly Usage: Graco X5 and Graco X7 can provide usage up to 125 gals per anum.
Maximum Pressure: Both of the machines can perform a maximum of 3000 psi of pressure.
Warranty
Both of these product features a one-year warranty. Although it seems a short period, most of the customers agreed that these products last a longer period of time.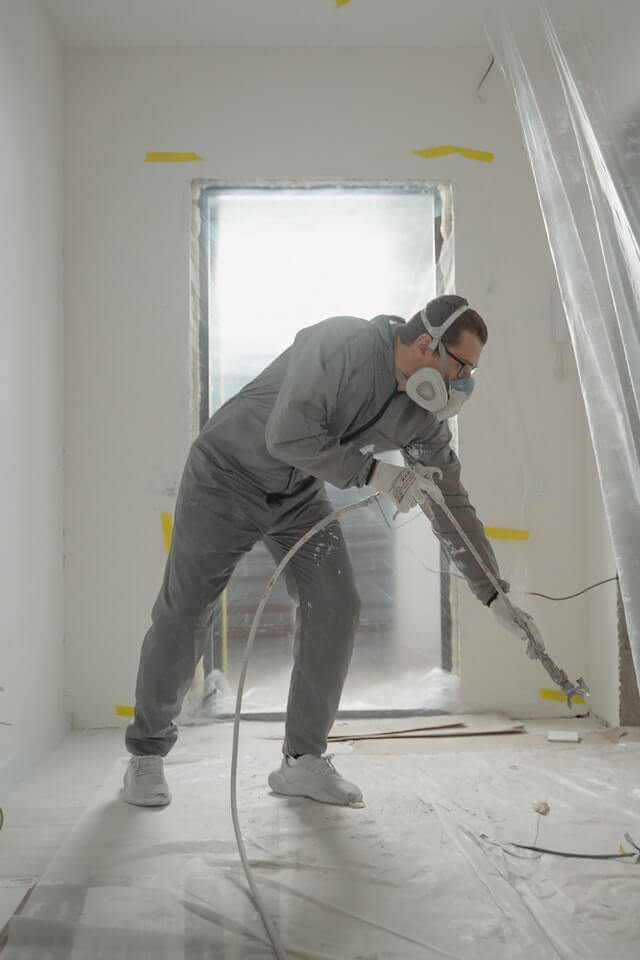 Features that make Graco X5 Different from Graco X7:
The Graco Magnum X5 vs Graco Magnum X5 X7 airless paint sprayers are two very similar products, but there are important differences between the two.
Holding Paint:
The Graco Magnum X5 is a single-stage machine with a built-in quart tank for holding paint. The Graco Magnum X5 X7 is a single-stage machine with a built-in gallon tank for holding paint.
Tank Weight and Size:
The X5 features a 2.5-gallon tank and weighs about 50 pounds, making it more suitable for home projects. The X7, by comparison, has a 5-gallon tank and a weight of 120 pounds.
Painting Area Capacity:
The Magnum X5 can paint 15 square feet in just one minute. The Graco Magnum X7 has the same ability, but also includes a cleaning system that washes itself out when it is done spraying. This makes cleanup easier and faster.
Air-powered Turbine:
Both models give you the option of using an air-powered turbine that is more powerful than your traditional compressor but comes at a higher price point.
Stand Structure Or Cart:
Graco Magnum X7 has a cart system to move the entire painting system easily from one place to another. While X5 has a stand at the lower part in order to hold the whole machine.
Tip Size:
X7 tip size is .17 and X5 has a tip size of .15.
Length of the Hoze: (The Bigger the Better)
An Important component of a paint sprayer is the Hose. Between Graco Magnum X5 vs X7, the X7 has 100 feet of hose and the X5 has 75 feet of hose.
Horse Power:
For a better choice, it is mandatory to check the horsepower of the machine. That helps in determining if a machine is powerful or not and making choices about machines with strong powers. X5 has 1/2 horsepower and X7 has 5/8 horsepower.
Drawbacks to consider both X5 and X7
The most common complaint about Graco Magnum X7 was that the hook of the paint bucket cannot hold the weight of the bucket for a few customers.
Graco Magnum X5's biggest performance complaint was that the sprayer loses its suction while the paint gets down to about 2 inches in depth.
What we like between Graco X5 and X7:
Both X5 and X7 are long-lasting and very effective airless paint sprayers.
Because of its very easy cleaning features, both of these machines won't get clogged or damaged very often due to poor cleaning.
There is always extra space while you are working because of the long hose of these machines.
Plus for Graco Magnum X7, there is a set of wheels for enhancing the mobility of the machine.
What we don't like between Graco X5 and X7:
A common complaint about both of the machines is the length of the hose that the sprayer comes with.
The hose is 25 feet long which is not enough in some customers' eyes for their project. And because of that, they buy another hose.
X5 has an additional complaint that it does not have wheels as X7 has. Which makes the mobility of the machine difficult.
Graco Magnum Lts 15 Vs. X5
The Graco Magnum X5 and Lts 15 are made for home users mainly. Thus, they come with identical features mostly.
First off, both are equipped with 25ft hose that can be extended up to 75ft if need be. Also, both sprayers are equally adept with different paint materials.

However, the biggest difference comes in their appearance. Graco X5 is taller and bigger, whereas Graco Lts 15 is wider in size. Also, the X5 model is slightly weighty than the Lts 15. Another difference is in their base design.

While The Lts 15 comes with a plastic base, Graco X5 features a metal base. So, X5 is more durable. It has up to 125-gallon annual capacity whereas Lts 15 can go up to 60-gallons of the yearly limit.
Graco Project Painter Plus Vs. X5
Graco X5 is heavier than the Project Painter Plus. It weighs 13 pounds, whereas the Graco 257025 weighs only 10lbs.
Also, X5 is slightly bigger than the Graco 257025. Graco X5 also comes with a lengthy hose at 75ft. On the contrary, Graco Plus has 50ft hose accommodation capacity only.

Both models feature durable and stainless steel-made pumps. X5 motor has 0.5HP capacity, and the Graco Plus motor generates 0.35HP power. The Graco Painter Plus is actually an entry-level sprayer.
The Magnum X5 is a professional paint sprayer for commercial purposes mostly. Thus, X5 is used for large paint projects. And you will see the Graco 257025 application at home painting mostly.
FAQ
How long do airless paint sprayers last?
The airless paint sprayers are usually durable and should last for several years at ease. However, you need to replace the airless paint sprayer after its recommended use. In general, the airless paint sprayer will last for 40-50 gallons of spraying.
What do you do with an airless sprayer between coats?
When you use standard paint materials, especially thin ones, you can keep the airless paint sprayer without doing anything between the coats.
However, you have to make sure that the gun is appropriately sealed. Also, use a rag to clean the spray nozzle during this time.
What is the best inexpensive paint sprayer?
Inexpensive or affordable paint sprayers are mostly inconsistent. If you look for such cheap paint sprayers, we recommend Graco Magnum X7 and HomeRight Quick Finish sprayers for these purposes. These have optimal flow adjustability and works in large space too.
What should I look for when buying an airless paint sprayer?
You have to determine the working volume or painting surface on which you will mostly use the airless paint sprayer.
Next, you must consider the pressure adjustability, tip size, paint flow rate, and hose length of the sprayer. Also, decide whether you want a cordless or corded sprayer.
What kind of paint do you use on an airless sprayer?
Airless paint sprayers are designed to work with high-pressure volume and work fine for nearly all types of paints.
You can use an airless paint sprayer for spraying both thick and thin paint materials, including primers and latex paints. However, for small airless paint sprayers, you should thin the thick materials.
Final Verdict
Graco Magnum X5 and the Graco Magnum X7 both feature an airless design that is designed for painting large areas. The price is $339-$439, so there is a $100 difference between them which is not much considering the difference in features.
What you should consider, though, is how much work you'll be doing with your new purchase. It's not worth buying the Magnum X5 if you plan on just using it once or twice a year, but the X7 will reward a more frequent user with a better deal.
Out of the two, we would recommend the Graco Magnum X5 because it is cheaper and has a slightly smaller overspray area than the X7 if you're looking for a more affordable option.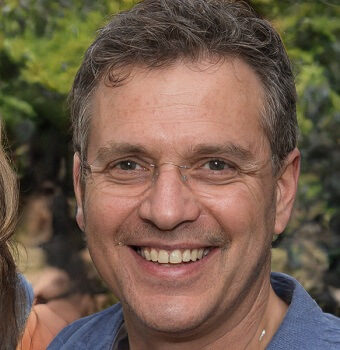 I am extremely happy to share with you my experience throughout SprayerBoss. As a painter, I like to experiment with new sprayers from different brands. Since my first painting, I love to learn new things every time I doing a painting project for my own or clients. I have painted fences, walls, furniture, cabinets, cars, etc. but painting furniture is more challenging to me. Hope you will get the easiest way I found myself to overcome the difficulties towards a better finish. My hunger is to find the best paint sprayer that took less effort but budgets friendly.