Last Updated on June 27, 2022
Whether you want to spray paint your automotive, home interior, or exterior, you will have to pick two items with perfection. One is undoubtedly the right paint, and secondly, a spray gun to apply the paint on the surface.
A right spray gun not only saves your time, effort, and money but also helps you in getting the smoothest and eye-pleasing painting. However, when it comes to selecting the best spray gun for small compressors, things can get tricky.
You have to consider your painting skill, necessities, the durability of the spray gun, versatility, and pricing. Such immense considerations for the sprayer often leave the newbies and even the intermediate painters in a state of numbness.
Henceforth, we dug deep into the matter and searched for the best sprayer gun for small compressors to ease your task. Our review includes five top-rated and reliable spray guns that are built for adapting to different paint projects.
We have also covered the maintenance and cleaning tips for the sprayers with a thorough buying guide to make this article a one-of-a-kind reading for you.
Benefits of Using Small Spray Guns
Whether you plan for staining or painting projects, these are often time-consuming jobs. Also, you lose a vast paint material due to overspray.  A spray gun will help you bypass such issues. Also, it delivers the best painting results on most surfaces.
The small blemishes and scratches look apparent with the paintbrush. The small spray guns will get over such imperfections because of their overall even coating and smooth painting.
The spray gun comes with a different paint material cup. Thus, you at liberty to choose from the different cup sizes depending on the project necessities. You won't have to take the whole paint mixer with you.
Spray guns are popular for their speedy painting ability. Also, these sprayers work with both thinned and un-thinned paint materials. So, you won't lose additional time to make the thick materials thin.
Spray gun paint will also dry faster than a regular paintbrush. Hence, the dust has the least time and chance to sit on the liquid paint. It leaves less opportunity for any blemishes over the paint sprayed surface.
A small spray gun is versatile. You can use it to spray all types of paint material. It includes acrylic, enamel, latex, primers, etc. Thus, you won't have to be concerned about the spray gun capacity.
Moreover, the overall spray is consistent and comfortable with the spray gun. It leaves an even coating over the surface with the least effort.
The Five Best Spray Gun for Small Compressor Reviews
Spray guns for painting jobs are wonderfully built to ensure the best results in harsh conditions. The aim is to offer you maximum versatility while making the job easier.
These small compressor spray guns will be your best investment for DIY and professional painting projects alike.
1. NEU MASTER NSG0070 Electric Spray Gun
This spray gun comes from NEU Master, who has an excellent reputation for catering to the customers' necessities with their products' unmatched performance.
The spray gun will be a great shoot for those strictly on a budget thanks to its reasonable pricing, lower than you anticipate in reality.
The spray gun is handheld and makes carrying easy with an ergonomic handle design. It is powered with corded electricity featuring a powerful 500W motor. The motor is great at tackling various paint sprays, including enamel, acrylic, vinyl, automotive, etc.
You can use the spray gun to work on ceilings, furniture, cabinets, exterior walls, etc. Thus, you get the best versatility from the sprayer.
It comes with 3 spray patterns, including horizontal, versatile, and round. These spray patterns make sure it suits the painting object's shape with perfection.
And guess the result? You will love the smoothness on the surface, and also, you won't have to bend the back for painting.
The sprayer uses HVLP technology. It combines with a powerful motor to maximize spray control on any object while ensuring minimum overspray.
Hence, you will need to apply less paint compared to regular sprayers. It really is a money-saving deal.
The benefits of the sprayer don't end here. You can quickly adjust the paint flow with its ergonomic control knob.
You get full control over the stain flow for the most efficient painting coverage on the surfaces. The controller is set in an easy-to-access location, which is also appreciable.
The paint cup can accommodate up to 1200ml paint in one go-to spray over 64 square feet area.
Thus, you need less refilling. Its handle has a soft grip to reduce work fatigue. Furthermore, its convenient locking mechanism makes cleaning and maintenance a brisk task.
In short, you will appreciate its built quality and convenience in handling different paint projects with easiness and comfort.
Pros
Easy to adjust spray pattern and material flow
Large paint cup needs less refilling
Sturdy design with an ergonomic soft handle
Optimized to work with different materials
Cons
Cord length limits reaching capacity
Issues with clogging with thicker materials
2. NEU MASTER N3140 HVLP Home Electric Paint Spray Gun
Features:
Power: Electric
Cord: 6.6ft
Canister Capacity: 41 oz
Maximum Flow rate: 31 oz./min
Make your paint projects effortless and smoothest with the NEU Master N3140 spray gun. The spray gun is made to fulfill every project requirement for residential uses, but you can also get professional services. It won't disappoint you.
To begin with, you get a powerful 500W motor with turbofan technology. It assists in superior paint quality with the desired smoothness on any surface.
The motor runs with electricity. You will get a 6.6ft long UL approved power cord. So, it allows you quite a bit of reach.
Furthermore, the turbofan technology increases the work efficiency with the least wastage of paint material. It also speeds ups the entire project.
The motor and the gun are connected with a particular separation structure. It makes the entire unit lightweight and increases the working comfort. You can, thus, easily carry the sprayer both interior and exterior for painting. Also, it equips with a 6ft hose.
The hose combines with the power cord to offer you a maximum 13ft reach. It is quite sufficient for most DIY projects, although it still isn't enough to get the 2nd storied walls and buildings. But it isn't a big issue, thanks to its easiness in portability.
As a standard rule, you will get three spray pattern settings. These are round, horizontal, and vertical positions. It enables you to spray the paint material over any surface without hassles. Also, you can control the paint material flow with a 2-size nozzle.
It allows you to have better control of the overall painting. You can reduce or increase the stain flow for the perfect finish.
Its paint holder accommodates 800ml of paint. While it is not as large as NEU Master NSG0070, it still serves quite well for most paint projects.
Both of its flow control and spray pattern dials are ergonomically positioned. Thus, you can access them at ease.
The assembly is user-friendly. It provides easy cleaning too. You will also love its rugged design that is sure to last for several years. For any manufacturing deformity, you can avail of the warranty- great.
Features:
Type: HVLP
Power: Electric
Cord: 6.6ft
Cup Capacity: 800ml
Power: 500W
Pros
Best suits small to medium paint projects
Innovative design makes it lightweight and sturdy
Quick and easy cleaning facility after painting
Controls overspray to reduce wastages
Cons
It seems slightly overpriced compared to other spray guns
3. AOBEN HVLP Paint Sprayer
The Aoben paint sprayer is for those who want higher power with enhanced paint capacity for bigger paint projects. It runs with HVLP technology and works tremendously with the small compressors for the most satisfying painting results.
It has a stunning outlook, but it stays leagues ahead of other spray guns, thanks to its practical features.
For instance, you get a 1000ml paint container. It allows you to paint on large surfaces without refilling the box frequently. Also, the container is easily detachable for refilling and cleaning purposes. So, beginners will love operating the spray gun.
We talked about its higher power. Well, it generates such impressive power because of its 750W motor. Its potent ability can tackle all types of material at ease.
Also, it equips with a 6.75 power cord, which offers you a generous reach. The only downside of the sprayer gun is that it lacks any paint hose. So, you have limited reaching capacity.
You will love its horizontal, vertical, and round spray patterns. Thus, it lets you work on any objects with any shapes. It doesn't need any special skill to get the perfect paint finish.
Moreover, you get 4 nozzles to control the paint flow. Since it comes with 4 different nozzle sizes, it guarantees you better control over the paint flow and speed.
Thus, you can expect some pretty satisfying paint finish with a spray gun. Also, it reduces overspray and paints material wastage.
The spray gun weighs only 3.5 lbs. Thus, the handheld operations don't cause hand fatigue soon. You can use it for a more extended period.
The user instructions are clear and understandable too. You also get a cleaning brush to remove the paint debris and unclog the nozzle whenever necessary.
So, you will feel comfortable operating the paint sprayer for different paint projects.
The overall design is durable and should last heavy usages for several years. It is thus the best spray gun for small compressors by some distances.
Features:
Type: HVLP
Power: Electric
Cord: 6.75ft
Cup Capacity: 1000ml
Power: 750W
Pros
4 nozzles to enhance control over the material flow and speed
The powerful motor enables quick project accomplishment with details
Cleaning brush and needles help in cleaning and unclogging the nozzles
Impressive design with the lightweight feature for portability and durability
Cons
It lacks a paint hose that limits the reaching capacity
4. NEIKO 31207A HVLP Mini Gravity Feed Air Spray Paint Gun
Neiko 31207A spray gun is the most reasonably priced paint sprayer we found during our review. In fact, it hits the lowest price tag by miles compared to other sprayers.
But such pricing didn't compromise with the essential features, which is often the case with other sprayers. It indeed deserves accolades.
The paint sprayer comes in a mini size. It is actually made for DIY projects and small household painting necessities. Thankfully, the sprayer gun does its job with great remarks.
There's hardly any point of disappointment with this cute little spraying unit. You can even use it for decorative jobs such as painting on foams and cutouts.
It uses HVLP technology despite being a miniature sprayer. HVLP technology is known for reducing overspray while increasing work efficiency. Thus, you can save a fair amount on the paint material costing.
The spray paint gun also comes with multiple adjustable settings. So, you will feel how comfortable it is to handle the sprayer gun. You can adjust the spray pattern for eclipse and circle shapes. But that's not all.
Additionally, you can also change the air volume and paint material volume. Thus, you have perfect control over the spraying. You won't have to guesswork and leave it to the device's choice for the paint.
The low nozzle design ensures even coating with incredibly high atomization of the spray materials. It can handle up to 50PSI air pressure and works on 8.8CFM.
It is brilliant for a tiny-sized spray gun. What's more, it comes with a stainless steel needle. It allows the nozzle to work with different paint materials with a comfortable cleaning facility.
It accommodates about 123ml of paint material and is best suited for final touchups and small paint projects.
Features:
Type: HVLP
Power: Air pressure
Cup Capacity: 125ml
Air Pressures: 50 PSI
CFM: 8.8
Pros
Ideal sprayer gun for final touchups and small projects
HVLP technology to diminish overspray and wastage
Multiple adjustable settings to cater to project needs
Stainless steel needs to unclog the nozzle tip
Cons
The nuts are extraordinarily tight and need serious efforts for loosening
5. Graco 17G180 Magnum ProX19 Cart Paint Sprayer
Graco Pro X19 is the best spray gun for a small compressor for professional use. Graco is known for its high-end painting items, and this sprayer continues the manufacturer's legacy and even extends it one step ahead.
The airless sprayer comes with 500 gallons of paint material use annually. It means you can use it to complete several big paint projects without concerning about any parts replacement.
The sprayer works brilliantly well with both thin and un-thinned paint material. It does so with the ProX Piston Pump. Therefore, you can use it with acrylic, enamel, and even latex paint materials comfortably.
When the nozzle gets clogged, simply alter the tip to the opposite end. It is possible with the RAC IV nozzle tip. If the nozzle is entirely blocked with large debris, you can quickly use the InstaClean Pump Filter to remove the debris and begin painting once again.
You get two paint cups with 1-gallon and 5-gallon capacity. It allows you to choose the right paint cup depending on the project necessities.
The sprayer has a flexible suction tube to draw the paint material directly from the bucket and spray it over the surface. It is a time-saving technique.
Initially, the sprayer comes with a 25ft long hose. But you can extend the hose length up to 150ft if need be. Thus, it can easily cover a 15-storied building at ease. And for cleaning, the spray gun accommodates the PowerFlush adapter.
You can connect the adapter with the garden hose and clean the nozzle, sprayer, and other parts before storing. Also, the heavyweight sprayer is transported in a wheeled cart. It allows convenient movement throughout the project space.
Features:
Type: Airless
Power: Electricity
Cup Capacity: 5-gallon and 1-gallon
Annual capacity: 500 gallons
Hose length(max.): 150ft
Pros
A fully adaptable professional spray gun
RAC IV spray nozzle for quick tip change and nozzle change
The spray gun can equip with an incredible 150ft hose
Adjustable paint flow and spray patterns for controls
Wheeled Cart for quick movement in the project space
Cons
It is a heavyweight painting sprayer
It is a costly investment
How to Buy the Best Spray Gun for Small Compressors
DIY or professional paint projects can be fun. When you spray your favorite color and paint material on the walls or furniture and see how it appears attractive, the joy is simply awesome and worth the labor put on it.
However, you have to pick the right spray gun for the small compressors to enjoy such fun and thrill of painting.
Otherwise, your pleasure will transform into a nightmare within seconds with paints all over the surface, overspray, and doubling the cost.
That's why you have to be choosy to selecting the spray gun. You can follow our purchasing guidelines to help yourself come out of the mess and choose the right paint sprayer in no time.
Spray Gun Style or Type
There're in general, three types of spray guns for paint spraying. These spray gun types are-
Airless paint sprayer
HVLP (high volume, low pressure) spray gun
Compressed air sprayers
The airless paint sprayer sprays paint droplets and ensure an even and smooth coating on any surface. It works with high pressure to pump out the paint materials.
The airless sprayers are often the largest among all three types of spray guns and are usually used for professional purposes.
The HVLP paint sprayers need an air compressor to pump out the paint material. It works in small volume but sprays out the material in high pressure to work on larger surfaces. These sprayers are speedy and provide an even coat too.
The smallest and cheapest of all paint sprayers is the compressed air or small compressor spray guns. It works with air pressure and needs huge paint for projects. It is because the air compressor will often overspray the paint material.
Also, the overall impression isn't so outstanding. But it is cheap, and so, many beginners and DIY painter will prefer them using.
Pressure Adjustability
Although pressure adjustability isn't available in an airless paint sprayer, both HVLP and compressed air sprayers use air pressure to spray the paint material.
Therefore, you have to consider its capacity to adjust the air pressure.
It enables the spray gun to accommodate different spraying speed and ensures better control over the painting projects. You can speed up or down the airflow to control the material coming out of the sprayer.
Nozzle and Pattern Settings
Ideally, a sprayer gun needs to equip with three different spray pattern settings, at least. These patterns include vertical, horizontal, and round shapes.
Some cheap spray guns might have only the first two patterns. You have to check the pattern's availability since it allows you to use the sprayer gun on different surfaces.
Also, the number of nozzles and their adjustability will determine the paint material flow control. So, you have full control over the painting. It also helps you in reducing the overspray and lowers the cost by a considerable margin.
Hose Attachment
A hose attachment capacity may not be as necessary as the pressure adjustability and pattern settings, but it gives you a little more liberty in the painting projects. It allows you to reach the higher storied buildings without much difficulty.
Furthermore, garden hose attachment allows you to clean the spray nozzle and gun with ease after its use.
Cup and Annual Capacity
The cup capacity of the sprayer gun determines how much paint its container can hold. It will indicate the number of times you have to refill the box with the paint material during a project.
For instance, NEU MASTER NSG0070 comes with a 1200ml painting capacity in one go. The higher-end Graco 17G180 has two paint cups, 1-gallon, and 5-gallon capacity.
Next, the annual capacity determines how much paint material an airless or HVLP sprayer can accommodate annually. The higher the proportion, the better it is. Yearly capacity is a crucial factor for professionals especially.
Portability and Ergonomics
Ideally, air compressed sprayer guns are the smallest of all and are best for portable jobs. You should check the weight and check whether it is easily transportable or not.
The portability will allow you to move the spray gun in different locations to cover interior and exterior space.
The ergonomics are mostly connected with the handle design. The grip should be soft and reduce work fatigue during the project. It enables you to hold the sprayer gun for a long time.
Paint Material
Not all spray guns can accommodate and spray all types of paint materials. Some are good for primers, and others may be good at handling latex paints.
Also, you have to check the gun's ability to work with thin and unthinned paint material.
Luckily, modern-day paint sprayers are designed to work with enamel, latex, acrylic, and other types of materials for versatility. Thus, it needs little consideration these days.
Our Recommendations
We have already reviewed the five best spray guns for small compressors. These paint sprayers will work fine for most DIY and professional project requirements.
Nonetheless, NEU MASTER NSG0070 is our top choice for its perfect check and balance in every aspect.
It comes with a 1200ml paint container capacity and runs with a 500W motor to pump out the paint on different surfaces. It comes in a reasonable price tag and the ideal t kick starts your DIY or professional painting career.
Also, you get three settings to adjust the pattern and paint flow. It is an HVLP featured sprayer gun and ensures the smoothest coat on all surfaces with all paint materials.
Our overall best choice is the Graco 17G180 Magnum ProX19. It comes in a wheeled cart for portability in both interior and exterior paint projects. The monster can spray up to 500 gallons of paint material annually, which is beyond imagination.
Thus, it is highly regarded as one of the best professional paint sprayers for some reasons. You have the most number of adjustable settings and get two paint cups. Thus, you have total control over the paint flow, refilling, and air pressure to get the best painting results on any surface.
We recommend the NEIKO 31207A HVLP Mini for small DIY projects. It is a tiny spray gun and used mostly for decorative paint projects.
Also, professionals use it to finish up the project with a final touch up on the coatings. It is also the cheapest of all spray guns for small compressors in our review and fits your budget with perfection.
The other two sprays guns are also great and will leave up to your expectation without a doubt. You will appreciate their benefits and painting easiness too.
Cleaning Tips of Spray Gun for Paint Projects
The spray gun and its nozzle tip will often get clogged due to the paint flow. You have to unclog the nozzle tip to allow it to continue spraying. When you are done with any paint project, you should clean the sprayer gun before storage.
We have prepared a detailed guideline on the cleaning tips for spray guns, so you don't feel it nerdy anymore.
The paint cups hold the paint material and usually get stained at ease. You have to clean it before pouring another paint material on it. It is crucial to use multiple colors or shades because the shades will change if these colors mix.
You should use a cleaning solution or paint thinner for this purpose. Pour some thinner in the pot and lock the lid. Then, shake it as forcefully as you can.
Finally, use an old brush to rub on the walls and surface to remove the stain from it. Rinse it in running water for the next use.
Disconnecting the Spray Gun
You have to disassemble the different airless or HVLP spray gun parts to clean them thoroughly after each painting project.
Firstly, unscrew and remove the spray gun air cap. Then, drag the fluid needle. You have to hold the gun carefully to remove the needle since it has the spring-loaded feature for pumping the paint.
Use the wrench set to unscrew the interior of the air cap. You should get the adjustable wrench with your spray gun package. Finally, arrange the parts on an old towel or piece of cloth for cleaning them one by one.
Use Paint Thinner to Clean the Parts
Take a large bowl or bucket. Pour some paint thinner into the bowl and submerge all the parts in it. Make sure the thinner quantity is enough to soak all the pieces. You have to keep them in submerged condition for several minutes.
It will allow the thinner to soak and weaken the paint material and any residue over the paint gun parts, including the air cup. But don't put the needle into the bowl because it can easily get lost.
Cleaning and Rinsing the Parts
Use a bristle toothbrush to wipe off the paint residue from the different parts of the spray gun. You don't have to hurry the process. Take each part along and rinse it with the brush. Finally, clean them under running tap water.
Once cleaned and dried accurately, you can assemble the parts. If you find it challenging to disassemble and assemble the spray gun parts, read the user manual.
Frequently Asked Questions (FAQs)
What size of air compressor is essential for a spray gun?
The standard air compressor size for the spray guns is 12CFM. It is ideal for DIY and homeowners in most cases. Professional painters might need to equip their paint sprayers with bigger air compressors.
You should check the user manual to find if your spray gun can accommodate bigger compressors or not. Also, for some small sprayers, you can even use 10CFM compressors.
Can an individual air compressor be used as a paint sprayer?
You should combine the paint sprayer and air compressor to get the smoothest and most consistent spray result on the surfaces.
When you connect the compressor with the spray gun, the paint can be done much faster. Also, it helps in leaving an even coating without much effort.
What is the best air compressor size for painting?
You have to equip with larger air compressors for painting. Experts suggest that the air compressor should be at least 15 gallons for painting.
Also, the sprayer and air compressor CFM range need to match for the best painting results.
Conclusion
The combination of a small compressor and spray gun offers you a smooth, even, and satisfactory paint finish on the walls, exteriors, interiors, and furniture.
When you pick the best spray gun for a small compressor, a lot of your pain will be reduced. Also, a paint sprayer allows you to save time and money on paint projects.
You can easily pick the right small compressor spray gun from our review and see how wonderfully it performs at your home. Our inspection includes both DIY and professional spray guns to cater to your individual project needs.
Furthermore, these sprayers are easy to use and durable, with ergonomic features for all. Henceforth, we aspire the review helps you with your paint project cause.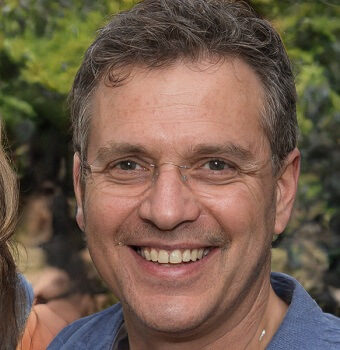 I am extremely happy to share with you my experience throughout SprayerBoss. As a painter, I like to experiment with new sprayers from different brands. Since my first painting, I love to learn new things every time I doing a painting project for my own or clients. I have painted fences, walls, furniture, cabinets, cars, etc. but painting furniture is more challenging to me. Hope you will get the easiest way I found myself to overcome the difficulties towards a better finish. My hunger is to find the best paint sprayer that took less effort but budgets friendly.