Last Updated on April 29, 2023
Different types of paints are available in the case of spray paints. Some are acrylic paints, whereas some are non-acrylic. And talking about painting on fabrics, then the first choice is definitely the acrylic paints.
Non-acrylic paints are fragile and stiff, which eventually starts shrinking or damaging the fabric. Moreover, it will give your cloth a rough texture and cracks once it gets dried.
Honestly, spraying paints on fabrics is not a good idea unless you know the proper way of utilizing them. The colors start spreading on the materials. If you overspray the paints, your favorite fabric will get destroyed in seconds.
Therefore, you must know the proper tactics of applying spray paints on fabrics to make your colors sit on the material very precisely.
Hence to make it easier for you, I scribble down this article. I mentioned all those procedures that you can follow and design your clothes using spray paints.
From this content, you will get enough information that will help you paint your whole cloth using spray cans, or even you can outline any design or graffiti.
Can I Spray Paint on Clothes?
Yes, you can but before you start applying paints on your clothes, you must know that no matter how much information you put in your head, it is not for you if you are new to spray paint.
You must have good hands-on spray paintings, and then you can go about putting those skills on your clothes. Otherwise, not only the cloth but the entire time, paints, costs will be wasted too.
Suppose you are good at designing or outlining your creative ideas using spray paints. In that case, it won't be a critical project for you to handle.
Thus, if you are well known to spray cans only, then you can go for it. Other than that, you can hire any spray paint artist or any pro designers to make it done for you.
Which Type of Spray Paint is Suitable for Fabrics?
Variety types of paints are present in craft markets. There are paints for fabrics or clothes designing as well. You can use that variant on spray paints as well.
All the stress goes on choosing the right color, brand, and density of the color. You can also use acrylic paints as it also synchronizes with clothes' fabrics nicely.
But working with acrylic paints, especially on spray cans, are the most challenging part of paints. Acrylic paints get hard enough when they get dry. And it ain't that flexible at all, which will definitely cause problems while washing in the washer and drying it with the dryer.
In short, you can use the regular fabric paints and add medium in it to make it lighter and flexible. Thus, this is the only way you can use the colors in spray cans and design your favorite clothes.
Apart from that, if your wearing is for outdoors, use the outdoor paints, And if it is for indoor purpose, use the indoor colors. Don't hassle later after using the vice-versa.
Essential Procedures of Using Spray Paints on Fabrics

Here comes the topic which you were looking for, so far in the article. With these steps, you can easily provide spray paints on your chosen clothes. Starting from t-shirts, jackets, joggers, and many more, you can spray paint them using the following methods.
Take Time

Spray paints take time to dry. Therefore, every layer you provide will take the same duration. Thus, you must sit with plenty of time on your hand. If you make it quicker, some layers will dry, but some will remain wet. And that will surely collapse your cloth and damage it literally.
2. Necessary Tools

You must set yourself up with all the necessary tools you require while painting. Tools like: markers, stencils, rulers, papers, airbrushes, hose pipes, spray tubes, etc., have to be right in front of you before you start.
As a result, whenever you need any of them, you can instantly bring them out and make them right for your project. Otherwise, without proper tools, sometimes the project remains paused. In fact, it happened to me as well.
3. Precision Spray Clicks

Remember, spray clicks allow paints to spread faster and reach further. Therefore, your surroundings have to be covered with something.
Moreover, due to faster spray, some paint particles might fail to cover certain corners or portions. Therefore, don't just zigzag with the paint on those missing portions. Hold on some time, let the layer dry. And while applying another layer, cover that area. Thus it will give a good finish layer.
4. Break Times

If you plan to detail any design on your fabric clothes, use thin spray knobs to provide adequate and thin layers of paints.
Once you are done with the outlines, allow some time to make it dry completely because after filling the gaps with colors, you have to provide the outline once again. Therefore, make sure your first layer of paint gets dried before you start filling colors on it.
5. Provide Heat

Once you are done with the filling and outlining, hang it or tie it to make it dry by itself at first. Only then will you know where you need more colors to put on or cover out the lackings.
After a few hours, if nothing is missing, only then use a heater or hair dryer to provide the heat. And that's the final task to make the paint stick on the fabric for the long term.
6. Avoid Washing Chemicals

The less you use detergents, soaps, bleach, spot removers, etc. your design will stay on your clothes for a long time. Acrylic spray paints are oil-based paints that will eventually get off, or cracks will appear when you will provide washing chemicals on it.
To Sum It Up
Painters often prefer spray paints in doing wall arts, room paints, ceiling decorations, street works, and many more. But very few people choose spray paints for clothes painting or designing.
Even if you were one of them and you have gone through the entire content, I don't think you have any questions like, can you use regular spray paint on fabric, or does spray paint sit on fabrics?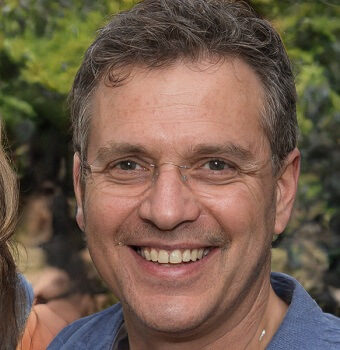 I am extremely happy to share with you my experience throughout SprayerBoss. As a painter, I like to experiment with new sprayers from different brands. Since my first painting, I love to learn new things every time I doing a painting project for my own or clients. I have painted fences, walls, furniture, cabinets, cars, etc. but painting furniture is more challenging to me. Hope you will get the easiest way I found myself to overcome the difficulties towards a better finish. My hunger is to find the best paint sprayer that took less effort but budgets friendly.