Last Updated on June 28, 2022
There're many kinds of painting techniques for both interior and exterior, but spray paint is certainly amongst the most popular painting technique.
Professionals and DIY work both like spray paint for its smoothness and easy spraying facility. It could be sprayed using an airless or aired spray painter and needs less time too.
The spray paint advantages and disadvantages include easy spraying, a quick finish, and durability but expensive too, and there're color limitations as well compared to other painting techniques.
Hence, we decided to focus on the spray paint advantages and disadvantages so you can quickly make the decision.
In today's article, we will briefly discuss the common pros and cons of spray paint. Also, we will shed light on some useful tips for the best spray paint result.
So, stay tuned if you are planning to paint or remodel your home soon.
Spray Paint Advantages and Disadvantages
Spray paint uses a device to spray the paint material on the intended surface. The spray device can be the bottle containing the paint material itself or another external one. The external device used for spray paint is known as an airless or air paint sprayer.
The paint material contains aerosol, and as you press the trigger, it comes in aerosol or fine mist form and sticks on the wall.
Although it is highly popular among most homeowners and commercial space owners, it is not free from its drawbacks either.
So, let's see spray paint's benefits and its cons too.
Advantages of Spray Paint
Spray paint is one of the latest painting techniques. It uses high pressure and sprays flow for an even and smooth paint finish. Since it is a modern-day technique, it has some unique benefits too.
Spray paint serves the best paint results without any brush strokes and marks. Since the paint comes from the spray bottle or device at an even speed, even a novice can try it easily.
When you want a stunning painting, you have to use a primer to prepare the surface. But, priming is time-consuming as it needs huge time to cure. The good thing is that spray primer is almost 2X-3X faster compared to the standard brush primer.
So, you will enjoy the quick finish.
Similarly, spray paint is hundreds of times faster and easier than brush paint. You will also need multiple gears for brush painting, and also, it leaves brush marks. You can bypass all these problems with spray paint.
Just fill-up the spray device and start working with it.  The painting was never as easier as spray paint made it.
Compared to latex paint and water-based paint materials, spray paint is more durable. It is because spray paint has an oil base. So, it doesn't fade off easily and sticks on the surface better.
Hence, you need not worry about the spray paint's durability. Also, its durability makes the spray paint a worthier investment.
Spray paint is seriously versatile. You can use it almost on any surface. You may transform the metal, resin, vinyl, wicker, or other surfaces into your favorite hue or tone with the spray paint can or bottle.
You will love how quickly it transforms an ordinary surface into something unique and eye-pleasing.
If you use a spray paint nozzle, it becomes even easier. You won't have to worry about unnecessary brush strokes, paint marks, and unevenness.
Thus, even a beginner can easily transform a piece of furniture into awesome looking with the spray gun nozzle and the paint in a few minutes or hours.
Spray paint dries off pretty fast. Thus, you won't need to wait for hours to allow it dry. Also, it allows use in artworks and project works.
Disadvantages of Spray Paint
You might have already made up your mind to spray paint the surface or furniture with all such exclusive benefits of the spray paint.
Spray paint has pretty limited color collections and varieties compared to water-based and latex paints. However, you could opt for the Rustoleum products to avail most of the spray paint colors for some eye-catchy finishes.
Spray paint is the most expensive of all paint materials. So, it will cost you a massive amount if you plan to spray paint cabinets, walls, or large furniture.
Spray paint needs proper ventilation. Otherwise, the particles from aerosol will enter your nostril and mouth. It can cause serious health issues, especially in allergic people.
Also, it limits the use of spray paint in congested and indoor spaces severely.
Spray paint is less beneficial for health. It often contains toxic elements. Also, the aerosol is harmful to the environment as it often contains CFC.
It is recommended that you wear a mask before using spray paint.
Read More: How to Clear Lungs of Spray Paint
Tips On the Proper Use of Spray Paint
Before you start spraying painting, shake it adequately. Otherwise, it will end up in uneven paint, causing your heartbreak. Thus, shaking the spray can work as much as possible.
Also, you should maintain a certain distance from the painting piece. Getting too close will risk sprays coming back to your body. Ideally, you should keep the spray device 6-8 inches away from the surface for the best result.
Don't opt for thick coats. It may complete the painting project faster but won't provide a smoother result. Always opt for quick and thin finishes instead of thick ones.
Never forget to ensure safety features. Always wear a face mask, and the spray nozzle is clean if you use one.
The spray can contain toxic elements. So, dispose of it properly and away from kids and pets for their safety.
Conclusion
We have now described all the possible spray paint advantages and disadvantages. The result is pretty cleaner since spray paint comes with massive benefits. It only has a few minor disadvantages but is not so mentionable.
Therefore, spray paint is highly recommendable for all, especially if you plan for creative artwork.
Read More: Best Spray Paint For Paper To Make Creative Artwork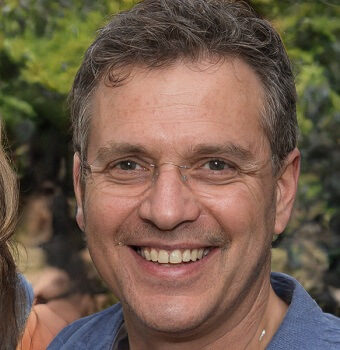 I am extremely happy to share with you my experience throughout SprayerBoss. As a painter, I like to experiment with new sprayers from different brands. Since my first painting, I love to learn new things every time I doing a painting project for my own or clients. I have painted fences, walls, furniture, cabinets, cars, etc. but painting furniture is more challenging to me. Hope you will get the easiest way I found myself to overcome the difficulties towards a better finish. My hunger is to find the best paint sprayer that took less effort but budgets friendly.