Last Updated on June 27, 2022
When it comes to kitchen cabinets, their durability and aesthetics depend mainly on the finish. And soon, you will know that the stained and painted finishes of the kitchen and bathroom cabinets are the two undisputable kings to give it the right finish.
But the real question is different. "Painted vs stained cabinets, which one is better for you?" While both are surely different cups of pie, each comes with some serious benefits.
For instance, paint finish such as satin or matte ones will offer a supreme look and clean finish. On the contrary, the stained finish focuses on the wood structure more and is easy for slight touch-ups at home.
The following explanation will help you decide to choose between the stained and painted cabinets quickly.
Painted Vs Stained Cabinets
There's no doubt that the paint finish comes with much more versatility and a cleaner finish. But the stained finish isn't lagging either. Its natural beauty and easiness in cabinet maintenance make it a serious contender for the paint finish.
See More: Cabinets painting finish with HVLP spray gun
Advantages of The Painted Finish On Cabinets
Paint has been a traditional and most followed method to beautify the cabinets. It comes in various options and has been a popular choice.
1. A cleaner look and aesthetic:
If you want a crisp and eye-catchy design for the cabinet, a paint finish is the way to go. What's more, paint offers you to match the cabinet color with the kitchen décor and theme perfectly. You can choose the white satin finish for the classic white kitchen.
Or choose a multi-color finish.
For the sleek design, you can go from the creams, and blues to crimson colors and see how it changes the entire kitchen promptly.
2. Versatility and colorful:
The paint finish has no limitation. You can choose from thousands of color tones and shades. For instance, submarine yellow or tranquil teal brings a totally different look to the kitchen.
Since paint sticks to the surface strongly, it doesn't fade away easily.
It gives you the ultimate freedom to choose your favorite hue and keep experimenting until you like the finish. It helps you in customizing the cabinet surface better with creative ideas.
3. Sticks perfectly on MDF:
MDF refers to medium-density fiberboard. It is much like the furniture board or particle used to manufacture furniture items mostly. MDF is a cost-cutting way to build kitchen or bathroom cabinets.
As paint sticks to MDF material easily and strongly, it unfolds several benefits for you.
Whether you choose cream, white, or even a grey finish, you will be surprised to know how perfectly and pleasingly it sticks on MDF> In fact, it will be near impossible to distinguish between the real wood and MDF after a paint finish.
4. Offers cleaner and uniform look:
The stain is somewhat thin. Thus, the thicker paint covers the wood grain, knot, and any imperfections on the wood surface. Also, paint with its thickness hides the color variations on the wood better.
So, your kitchen or bathroom will have a cleaner and uniform look.
Disadvantages of Paint Finish
Paint finish with its versatility and cleaner aesthetics is definitely a good choice for cabinets. But don't forget about its drawbacks too.
First off, paint is comparatively much more expensive than the stained finish. A paint finish cost will be at least 15% to 20% higher than the standard stained finish. Plus, it needs some serious maintenance.
Lastly, the paint will hide the natural structure and beauty of the wood. Some people love exposing the natural wood color. If you are one of them, paint isn't a sleeve of your pocket.
Advantages of Stained Finish
The stained finish on cabinets has always been a popular choice. In fact, in medieval castles, the stained finish was more like a showing-off thing, for it exposes the natural wood structure better. It comes with some profitable benefits too.
1. Exposes the natural wood structures:
Stain finish uses less texture and color. Thus, it won't steal away the focus from the natural wood décor to itself. And some homeowners find it a plus point.
The thinner finish will seep easily into the wood and expose the natural look with perfection.
2. Stain offers easy touch-ups:
If the stained finish needs any minor touch-ups, you can quickly find its makers and materials. Even if the touch-up doesn't have an exact match, finding a similar color or hue won't be tough. Also, the touch-up will easily and correctly match the stained finish.
Furthermore, woods with lots of grain will match the stained touch-ups remarkably.
3. It needs less costing:
If you have a large cabinet or multiple ones, choosing the stained finish will be the best bet. The stained finish is less costly than the paint finish. We have already mentioned that the paint is almost 20% costlier than the stained finish.
So, the stained finish is truly budget-friendly. You can also cover a massive space with a stained finish due to such low cost.
4. Easy maintenance:
Stained is seriously east to maintain compared to paint finish. It comes with a harder surface, and you can quickly remove any liquid that falls over it. Its easy maintenance makes it a suitable option for lazy homeowners.
Disadvantages of Stained Finish
The major setback of stained finish is that it exposes all the imperfections, joints, and screws on the cabinet surface. At times, you will find it somewhat intimidating. The color and inconsistency can be an eyesore to many people, actually.
Another disadvantage of stained finish is its inability to stick on MDF. Since MDF is commonly used to build cabinets, a stained finish won't be a good choice. First off, it doesn't come off with an even finish.
Secondly, it can be easily peeled off from the MDF. This is the last thing you would want to see.
Conclusion
Now, it's time to decide between painted finish vs. stained cabinets. If you want a uniform look, eye-pleasing beauty, and aren't afraid of expending a bit more, choosing the painted finish for cabinets is the ultimate choice.
If you are on a tight budget and don't mind exposing the natural wood grains on the cabinet surface, go with the stained finish. We leave the decision in your court.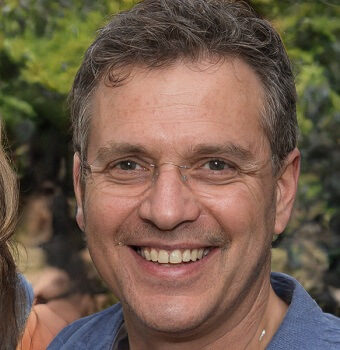 I am extremely happy to share with you my experience throughout SprayerBoss. As a painter, I like to experiment with new sprayers from different brands. Since my first painting, I love to learn new things every time I doing a painting project for my own or clients. I have painted fences, walls, furniture, cabinets, cars, etc. but painting furniture is more challenging to me. Hope you will get the easiest way I found myself to overcome the difficulties towards a better finish. My hunger is to find the best paint sprayer that took less effort but budgets friendly.