Last Updated on June 28, 2022
Painting can be complicated if you don't use the right tools. With the right equipment and tool, the painting will be made very easy.
Out of the different available options like paint brushes and rollers, a paint sprayer is considered the best tool for large and miniature painting projects for some reasons.
It would be best if you chose a paint sprayer for your painting project because it saves time. Paint sprayers aren't just for big projects, and you can also use a sprayer for refreshing or repainting your homes and furniture.
Choosing the best paint sprayer may be very difficult because of the numerous options available in the market. One of the best paint sprayers that makes painting very easy is Graco truecoat 360 ds.
Hopefully, you will find answers to all your questions about this paint sprayer in this Graco true coat 360 ds review.
What is a paint sprayer?
A device that can spray different coating materials on a surface is called a paint sprayer. It is no longer a doubt that a paint sprayer simplifies the painting process and also makes it hassle­-free.
It is the best tool recommended for both large and small projects.
There are several reasons why you need to choose a paint sprayer, and some of them are:
It saves time: When you compare a paint sprayer with other painting equipment like brushes and rollers, you will find out that it saves time and reduces effort.
With a paint sprayer, you will be able to accomplish large projects within a short period. Also, the effort required to finish a task while using a sprayer will be reduced compared with paint rollers and brushes.
It is the best for rough Texture: Some surfaces have imperfections like cracks, gaps, and bumps.
You can easily hide all these imperfections listed above by using a paint sprayer. This is one of the reasons why paint sprayers are considered to be the best tool for painting.
It gives a Smooth Coating: if a pro handles the sprayer, there is a high chance of getting an even coating and a smooth surface.
Unlike brushes or rollers that can easily skip some spots, a sprayer ensures that all the surfaces are covered with mists without leaving a single spot.
Difference between paint sprayers and brushes/rollers
There are some differences between paintbrushes and rollers, and some of them are:
With a paint sprayer, you can easily cover large surfaces faster than with brushes/rollers.
The effort required to complete a broad surface using a sprayer will be less than the effort required to cover the same surface while using brushes/rollers.
Using paint sprayers, you can easily override some surface imperfections that can cause issues for brushes and rollers.
An even coat can be easily achieved with paint sprayers than with paintbrushes or rollers.
Types of paint sprayers
Aside from the standard tools like brushes and rollers used for painting, Paint Sprayers are also used for painting. Many painters prefer paint sprayers to brushes and rollers because they are more accessible and comfortable to use.
There are different types of Paint Sprayers, including Compressed Air Sprayers, HLVP (High Volume Low Pressure) Sprayers, and Airless Paint Sprayers.
Compressed Air Sprayers
This type of sprayer is called the traditional paint sprayer. This sprayer releases paint by using compressed air. They are straightforward to use, but they are pretty noisy.
HLVP (High Volume Low Pressure) Sprayers
This type of sprayer allows you to complete more complicated jobs with better control and higher accuracy. You don't need to be a professional to handle HLVP sprayers.
Airless Paint Sprayer
It is the best type of sprayer that you can use for both domestic and industrial projects. Airless Paint Sprayers have some fantastic features that help you finish your project in less time and with less effort.
A typical example of an Airless Paint Sprayer that is best for home use is Graco true coat 360 ds.
The Graco true coat 360 ds paint sprayer
If you have a large paint project which you need to finish within a short time, you will have to choose the best paint sprayer. Choosing the paint sprayer will help you achieve a perfect result within a short period.
This Graco true coat 360 ds review will help you see some of the reasons why you need to choose the Graco 360 ds among other Graco products.
The durability and other unique features of this product have made it the best among other Graco products.
One fantastic feature that makes it stand out from other products is the Two-speed switch. You can easily switch between the two speeds to accomplish any task.
One of the things that many people don't like doing is cleaning the sprayer container cup. Cleaning the sprayer container cup can be time-consuming and demanding.
But, Graco true coat 360 ds has helped eliminate this time-consuming process by introducing the FlexLiner Paint System.
This means that you can easily remove a flex liner bag after a project and replace it with a new one for your next task.
A FlexLiner paint system makes it very easy for you to switch between colors while painting. You can fill each bag with a different color and easily interchange these colors while painting.
The Uses of Graco true coat 360 ds paint sprayer
The Graco 360 ds paint sprayer can accomplish a lot of painting and repainting projects. In this Graco true coat 360 ds review, we will discuss some of the practical uses of this device.
One of the several uses of this device is for repainting your interior furniture. If you need to quickly repaint or update your outdated furniture, you should consider the 360 ds paint sprayer.
Due to its 360-degree spraying ability and dual-speed, you will find it very easy to cover all the detailed areas in the furniture.
Aside from the interior furniture, you can also use this device to refresh old outdoor furniture. Furniture that is exposed to heavy rain and harsh weather can fade after some time.
Instead of using a brush or a roller for this project, you can easily accomplish this task within a short time by using the Graco 360 ds.
This device can be used to update and repaint your home's interior parts and deliver a smooth and professional finish.
Painting or repainting surfaces with ornate details and angled panels with a brush or roller may be stressful. But, you can easily accomplish this kind of project by using a Graco true coat 360 ds paint sprayer.
Why is this product better than other GRACO paint sprayers?
The Graco true coat 360 ds paint sprayer is the best among other Graco Paint sprayers because of its unique features and benefits. Some of the features and benefits of these products include:
Unlike other Graco Paint sprayers, the Graco true coat 360 ds has a twin pumping speed. With the help of the case-mounted switch, you can change the speed to either LOW or HIGH mode.
The Low speed is best for areas that require critical precision and finesse, such as addressing moldings or corner work. The low speed will make enable you to control the sprayer to achieve a perfect result quickly.
You can switch to the High Mode if you need to spray a large surface without a showroom finish.
The two interchangeable tips are another fantastic feature that makes the Graco true coat 360 ds the best among other Graco Paint sprayers. The two tips are used for different purposes. One for a bit of spray, while the other one for a wide spray.
The narrow tip can be used for jobs like varnishing picture frames or painting railings. In comparison, the wider breadth can be used for large surfaces like walls and fences.
One common problem in most paint sprayers is Clogging. Some things that can block a spray tip are dried paint, debris, dirt, and too thick paint.
To address this problem in other Graco spraying machines, you will have to disassemble the unit head completely. But you can quickly clear the obstruction by using the incorporated reversible spray tip.
Other Graco sprayers may struggle with horizontal surfaces like decking or ceilings, but the Graco 360 ds will not struggle with it.
Graco 360 ds has a pump-centric design that makes it very easy for you to spray even on non-vertical surfaces and any other direction without struggling or dripping from the machine or loss of power.
Cleaning the Graco true coat 360 ds sprayer
When it comes to cleaning your sprayer, a professional painter will advise you to clean it immediately after use. Do not listen to anyone that tells you that you should leave the cleaning till the next day or any other time.
If you fail to clean your sprayer immediately after use, you may begin to experience debris and clogs build-up.
It is better to adhere strictly to the preventive measures in the Users Instruction Manual. If you do this, your device will require fewer repairs and also last for a long time.
How to clean your Graco true coat 360 ds sprayer?
The Pressure Relief Procedure is one crucial procedure that you need to perform before cleaning your sprayer. The procedure involves:
Engaging the sprayer gun trigger lock
Put off the sprayer by using the ON/OFF switch
Put the pressure control in the lowest mode
Reverse the tip of the sprayer and also disengage the gun trigger lock
Release the pressure
And finally, set the prime valve in the drain position
After performing the Pressure Relief Procedure, you can start the cleaning process. The cleaning process should include flush coatings, cleaning the pump, cleaning the gun and hose, and cleaning tips, filters, and guard.
Proper cleaning will help you to identify any damage quickly before it gets worst easily. Keeping the device in a cool, dry, and safe place will make it ready for your next job.
What are the uses of Graco 360 ds?
This device is a mighty machine, and it can be used for repainting large or small painting projects. This machine can also be used for different household spraying projects, including walls, decking, cabinets, fences, and furniture.
A lot of people prefer to use it for awkward projects like spraying:
Soffits
Corners
Overhangs
Underneath sinks
Ceilings, etc.
FAQs
What is the difference between Graco true coat 360 ds and other Graco products?
Graco products have a lot of similar features, but a critical difference between 360 ds and other Graco products is that it comes with a dual-speed adjustment.
This adjustment speed allows you to switch to either the LOW or HIGH speed.
How do I fix Graco 360 ds?
Although this device is a robust and reliable unit, issues can occur at any time. To get solutions to any issues, you can check the Troubleshooting guide on Graco's official website.
What is the current price of the Graco 360 ds manual?
This device has some fantastic features, and it is one of the best Graco products. You can check the current price on Graco's official website.
Where can I purchase Graco 360 ds FlexLiners?
You can purchase the FlexLiner bags from Graco's online or local market. The FlexLiner part number is #17A226.
Conclusion
Painting can be complicated if you don't use the right tool. Professional painters with vast experience understand this, and that is why they ensure that they get the best tool for every painting project.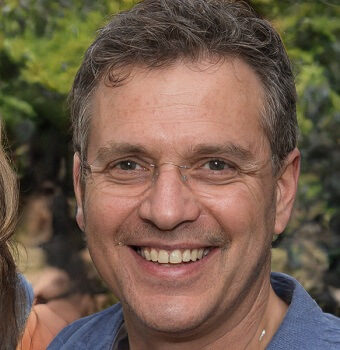 I am extremely happy to share with you my experience throughout SprayerBoss. As a painter, I like to experiment with new sprayers from different brands. Since my first painting, I love to learn new things every time I doing a painting project for my own or clients. I have painted fences, walls, furniture, cabinets, cars, etc. but painting furniture is more challenging to me. Hope you will get the easiest way I found myself to overcome the difficulties towards a better finish. My hunger is to find the best paint sprayer that took less effort but budgets friendly.