Last Updated on June 27, 2022
Some days ago, I came across a Facebook video that showed how a man was painting his backyard walls with an airless paint sprayer instead of a painting brush.
Since I was never acquainted with such a technique, I immediately thought that man might be living in 3021 when all of us are living in 2021.
After doing a little research, I realized, it is not rocket science. Using a paint sprayer to cover a larger space can help you lessen a lot of drama.
Now, are you looking forward to renting or buying one? If the answer is yes, keep an eye out further to find out where to rent a professional airless paint sprayer.
Basic information about paint sprayers
There are three basic paint sprayers- the airless paint sprayer, HVLP sprayer, and compressed air sprayer. Among these, airless paint sprayers are used mostly.
Before deciding whether an airless paint sprayer is worth the penny, you need to understand airless paint sprayer parts and function a bit more clearly.
Many of us have played with water guns as children. If not, we at least have a glue gun in all of our houses. An airless paint sprayer looks almost the same with some extra adjuncts. The device comes with a gun-shaped sprayer having various types of tips and reservoirs.
It depends on the type of tip and what sort of finishing you are expecting. It can be varnish, lacquer, wood stain, and many more.
The reservoir contains the paint. There are different sizes among the reservoirs.
You have to fill up the reservoir and connect it to the sprayer before starting to paint. The sprayer also has to be connected to an electric port. After starting the device, you can adjust the speed according to your workload and space.
After furnishing the device with these fundamental parts, there might be the presence of some added structures to make your workpiece a little smoother.
Some may come with a long connector that goes between the device and the tip. It will help you to be on your feet even while painting the roof.
Some may come with a variety of speed and technique options. There are airless paint sprayers with reservoirs of different sizes and numbers.
You can store several paintings in them to avoid the hassle of changing them over and over again.
Mechanism of airless paint sprayers
An airless paint sprayer does the painting job without the help of air. Then how does the paint come out, you must be thinking.
The sprayer is attached to an electric pump through a hose. When you start the machine and press the buttons, the pump helps to push out the paint with high pressure from the reservoir.
When the paint reaches the tip, it assists the liquid paint to break down into fanning shapes to be sprayed on the desired surfaces. You can change the speed of this mechanism by pressing certain buttons on the sprayer.
Perks of airless spray painters
If you are someone who has been habituated to using painting brushes or rollers, you need to check out the good parts of spray painters as well.
Although we will be discussing the cons as well, for now, let's jump to the perks of airless spray painters.
It covers a large amount of space in much less time.
The process is less tiring.
Even though it is an electric machine, it does not take many brainstorms to assemble.
It is a lifesaver for quick painting projects.
Working with a sprayer gun is more fun than regular brushes.
To buy or to rent
Buying or renting an airless paint sprayer is entirely up to one's preference. Different aspects tell you whether to buy one or rent one. Here we will be reflecting on both of the circumstances so that you get to decide which one suits you best
When to buy:
If you are a regular painter, who has to work on many projects from time to time then you should get yourself an airless paint sprayer. Even if you are already loaded with painting brushes and rollers, there is no harm in trying out something new, right?
Airless paint sprayers are costlier than renting. Renting an airless paint sprayer takes half the price of buying one.
If you are affirmative of the situation that you may have to paint regularly, paying for the rental cost from time to time will take out more money from the pocket than buying.
In these situations, buying an airless paint sprayer is cost-effective and more relaxing.
When to rent:
We have already talked about how renting can be more budget-friendly than purchasing an airless paint sprayer.
A good quality and durable paint sprayer may cost more than $150 but, renting it for an entire day will not go more than $100 or so.
But you can only save money if you are painting for some hours or a day. If painting is a not-so-casual issue for you, it is like a one-day house or garden wall painting, renting an airless paint sprayer might be a smarter choice.
There is no point in buying an entire electric machine, and spending a fortune, for a one-time job. Also, before locating where to rent a professional airless paint sprayer, it is better to understand the situations you are renting it.
Airless spray painter rentals
Although there are many places where you can rent spray painters, The Home Depot is the best option for them all. They give out the most quality maintaining spray painters. In most cases, when you rent something, that product does a lesser job than expected because it is rented.
But home depot is an exception to such cases. They take $40 for an hour and $120 for a day as paint sprayer rental cost. So, if you are thinking of taking out a spray painter for the day, you are in luck with home depot.
Home depot does not have specific tool rooms in all of its centers. The small sprayers get empty soon since they are easier to work with.
If you are eyeing a home depot airless paint sprayer, you better check for all the options you are getting in your location.
Some drawbacks
There are certain sections where sprayers fall far way back while competing with a brush or a roller. One of them is the amount of wastage it can cause.
If you are using a roller or a brush, you will dip the thing into a bucket full of paint and put it straight on the surface.
Yes, there will be some extra drops lying here and there, but that is just regular system waste. This type of waste will occur no matter what kind of job you are doing.
But in the case of paint sprayers, the amount of wastage is even higher, almost 20-40%. When the paint comes out of the tip, it will also fan the surroundings. It will not only stain the adjoining space but also cause more paint spent.
The reservoir will also empty sooner than expected, even though less surface has been covered with a large amount of paint. You may also have to spend more money on buying paints than actually using them for the right cause.
Some advice and caution
As soon as you find out about the paint sprayer rental, do not run to it before hearing out these recommendations. These will help you with saving your own health and the surface you will be painting, all at the same time.
Make sure to cover the entire surrounding with plastic or any other material which will save it from the paint.
Before spraying paint on the expected surface, clean it with a pressure washer properly and let it dry for a while.
During the use of a paint sprayer, do not forget to wear a precautionary mask and specs for self-protection from harmful painting particles.
If you are using an airless paint sprayer, it is better for indoor jobs rather than outdoor ones. The outside will have more breeze that can increase wastage of the paint with air.
Final words
If you are a professional painter then you must have come across this inside joke- are you a brush person or a spray person? Also, if the answer is the latter then you are definitely in the right place to find a rental for it.
Although, replacing a roller or brush with a sprayer can be a tough choice, especially when you are habituated already. But considering how time-saving the process is, you can always reconsider your option. Not to mention the amount of fun you will be having while playing with the paint gun.
Once you have decided, where to rent a professional airless paint sprayer will be the next concern. Hopefully, this article will guide you to the right location with the sprayer rental.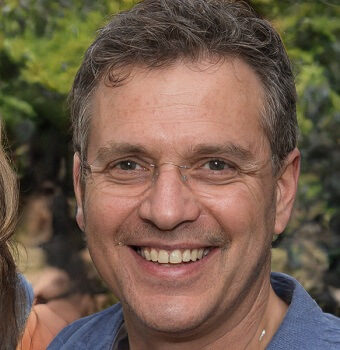 I am extremely happy to share with you my experience throughout SprayerBoss. As a painter, I like to experiment with new sprayers from different brands. Since my first painting, I love to learn new things every time I doing a painting project for my own or clients. I have painted fences, walls, furniture, cabinets, cars, etc. but painting furniture is more challenging to me. Hope you will get the easiest way I found myself to overcome the difficulties towards a better finish. My hunger is to find the best paint sprayer that took less effort but budgets friendly.