Last Updated on June 28, 2022
Spray painting is one kind of painting technique. By following it, you can spray coating material through the air onto the canvas or a surface. It comes in compressed gas that diffuses air to atomize and spread as in paint particles. There are several spray paints on the market. Almost every artist loves to spray paint for its versatility and durability.
One of the most admirable advantages of using spray paint is providing more coverage and dry faster than other paints. It's easy to use, fast and doesn't need any cleaning. When talking about spray paint, rust oleum always takes the front seat.
It features a patented comfort trigger which also helps to spray from any angle. You can use Rustoleum spray paint on metal, wicker, vinyl, plastic, laminate, concrete, wood, and on the glass, of course. The question-answer given below will show a path of knowledge that you wanted to have long ago.
What type of paint is Rustoleum spray paint?
Rust-oleum metallic spray paint is a universal spray paint and a primer that provides wide coverage and durability on any surface. Also, you can have a painting from at any angle with a comfort trigger.
Is Rustoleum spray paint oil-based?
Rustoleum spray makes both water and oil-based spray paints. So, the answer, if thinking from one-sided, would be yes. Painter's touch multiple brushes on paints are water-based. You can find it at any hardware store or painting shop.
If you are worried about whether the painting is water-based or not, you will find the answer on instruction or cover display. How would you understand? If it doesn't mention cleaning with a solvent other than water, it's a water-based paint. If it is, it would be oil-based spray paint.
Read More: Best Spray Gun For Water Based Paint
How long does Rustoleum spray paint last?
The lasting of Rustoleum spray paint depends on the primer you are using. Use it on metal, wood, or glass, a primer secures the finishing while giving you the best coverage.
How do you use Rustoleum spray paint?
Make sure you are working in a well-ventilated area. Wearing a proper respirator would be another safest choice.
Before starting painting, remove the rust and clean the surface with a solvent such as mineral spirits.
Degloss the surface in case it is painted before.
While working, temperature becomes a fact. It should be between 10℃-32℃. The humidity needs to be below 70%, which causes proper drying. So, you have to check on this too.
Do not paint in windy, dusty conditions/weather.
Shake the can with force. When you hear the rattling sound, the can is already ready for spraying. Shake within every minute while painting.
You may know how to spray paint. Yet, keep the can about 30 cm from the surface. Spraying slowly with deliberate movement will help you to have a better adjustment to the painting.
Using three light coats is better than two. The coating needs drying time. Could you give it to have utmost work?
Invert the can and clear the nozzle after finishing the painting.
Do you need a primer for Rustoleum paint?
Primer helps the paint to adhere well. In that case, it can produce a uniform surface. Sticking better to the surface extends the longevity of the painting. Here are the advantages of using Rustoleum paint. You can have both primer and paint service.
Before that, you need to know a fact. Painting without a primer to a surface makes it somehow permeable to water particles. A built-in primer would be sufficient if the product is of high quality. So, the answer is no, only if you are painting a rusted surface.
Is Rustoleum paint any good?
Rustoleum becomes the favorite of people who use them. If you do compare Rustoleum and Krylon, you will find Rustoleum better as it doesn't need much coating. Moreover, Rustoleum produces durable spray paint, which can help to give a decent finish. Professionals can make a great result using Rustoleum paint.
Do you have to paint over Rustoleum primer?
Actually, you don't need to paint over the Rustoleum primer. The built-in primer helps to prepare surfaces for a finished coat of paint. It prompts durability as well as a nicely finished coat.
Rustoleum features a high-performance primer with professional spray paint enamel. Again, gray Rustoleum professional primer spray secures twice protection while single enamels cannot.
How long should Rustoleum primer dry before painting?
It varies with different methods of application under humidity and temperature. I've known a person who used light spray paint on a plain surface. The temperature was warm, but it did dry in an hour.
Using a heavier brush instead of light spray paint produces different results. Now, it took 4 hours under the same temperature. Whatever you do with primer will dry before the finish paint otherwise you get the worst consequences.
How much heat can RustOleum painting take?
The question takes to the part where we said you must check on temperature and humidity. It can vary when you are painting with Rustoleum. These kinds of spray paints confront 200℉ after it cures for almost seven to ten days. It takes time, but it works beautifully.
Can you put a hardener in RustOleum paint?
Practically yes. In that term, you need to use an acrylic enamel hardener, that smoothly worked. When you purchase hardeners, don't forget to buy enamel reducers. It helps the paint flow better and makes it thinner.
What colors does RustOleum paint come in?
Using spray paint becomes helpful when you know it comes in many colors. Shop Rustoleum spray paint by color
Black.
White.
Gold.
Green.
Red.
Blue.
Brown.
Yellow.
Gray
Purple
Silver
What do I use to thin RustOleum paint?
The manufacturer recommended using acetone for thinning the oil-based paint. However, if you are going to paint anything large such as a vehicle, tractor, or other sites, it's better to thin the Rustoleum paint can with mineral spirit.
How many coats of primer do I need?
In general, one to three coats of primer will be sufficient for painting large walls. However, it depends on the canvas, paint colors, and the type of primer used. It would help if you researched that case.
Verdict
Painting has always been needed for those people who have an artistic mind. That's why you see there are lots of spray paints with lots of uses. And you can have different ideas when mixing up other paints. Yet not everything you can have done in one life cycle. This is the reason ideas are being shared so that people can learn and enjoy them. If there are any questions that pop up in your mind, share them with us through the message or email.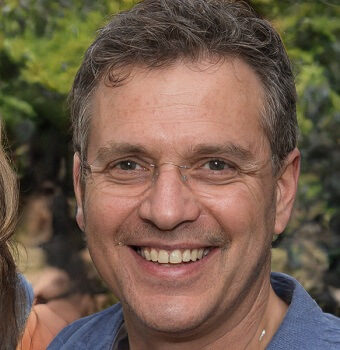 I am extremely happy to share with you my experience throughout SprayerBoss. As a painter, I like to experiment with new sprayers from different brands. Since my first painting, I love to learn new things every time I doing a painting project for my own or clients. I have painted fences, walls, furniture, cabinets, cars, etc. but painting furniture is more challenging to me. Hope you will get the easiest way I found myself to overcome the difficulties towards a better finish. My hunger is to find the best paint sprayer that took less effort but budgets friendly.