Last Updated on June 27, 2022
One of the things that can easily damage and shorten the service life of your airless paint sprayer is the lack of proper care and cleaning.
There are a lot of articles out there that talks about how to clean airless paint sprayers. Most of these articles contain false information. Ensure that you only go for information that professional painters give.
The best time to clean your airless paint sprayer is immediately after using it for a painting project. Do not take any information that says you can do the cleaning later.
This article will guide you on how to clean an airless paint sprayer. If you want to prolong this device's service life and operational capability, then you need to study this article carefully.
What is an Airless Paint Sprayer?
An airless paint sprayer is one of the different types of paint sprayer available on the market. Unlike other sprayers that use an electric motor, an airless sprayer uses an Air Compressor. The work of the compressor is to atomize the stain or paint that you are using.
If you need a paint sprayer to control its spray pattern easily, you should consider an Airless Paint Sprayer. The air compressor in an airless sprayer creates a very high pressure that allows you to control the spray pattern easily.
Different types of Airless Paint Sprayer
Many people prefer this type of paint sprayer because it is used for different painting projects. The two types of Airless Paint sprayers are: Stand Airless Sprayer and Cart Airless Sprayer.
This type of airless sprayer works best for painters that work in a particular position at a time. For instance, you can use it if you are painting the interior walls of a room. All you need to do is to get a very long hose.
Read More: Airless Paint Sprayer Hose
This type of airless sprayer comes with a cart that enables easy move ability. Unlike the other airless paint sprayer, you have to carry it whenever you want to move it around. You can quickly move this around without any stress.
How to clean an airless paint sprayer?
If you own or plan to buy an airless paint sprayer, one crucial thing that you need to know is how to clean an airless paint sprayer.
After spraying, the first thing you need to do is pump out the remaining paint from the airless sprayer. If you don't pump it out immediately, the paint will dry and block the spray gun and the hose.
Lukewarm water or tap water is used for cleaning water-soluble paint. But, solvents like thinners are used to clean solvent-based paints. Do not use hasher substances like acetone because it can deteriorate the seals.
After pumping out the remaining paint, you clean the sieves, filters, suction strainer, gun filter, primary filter, and nozzles. The Nozzles are not easy to clean, but you can clean stubborn blockages in the nozzles by using the Spray Tip cleaning needles.
Aside from cleaning the filter and the nozzle, make sure to clean the nozzle holder and the gun itself.
After cleaning, ensure that you store the machine in a cool and dry place.
FAQs
When should you clean your airless paint sprayer?
You need to clean the device immediately after use.
Mention the two types of Airless sprayers?
Stand airless sprayer and Cart airless sprayer.
Conclusion
Cleaning your airless paint sprayer will make it function properly and also increase its service life. To clean it properly, you need to learn how to clean an airless paint sprayer.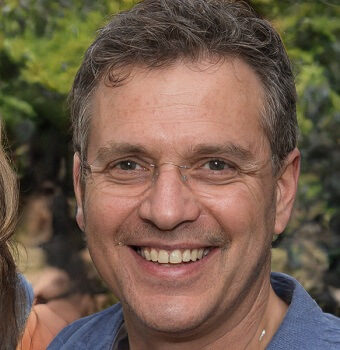 I am extremely happy to share with you my experience throughout SprayerBoss. As a painter, I like to experiment with new sprayers from different brands. Since my first painting, I love to learn new things every time I doing a painting project for my own or clients. I have painted fences, walls, furniture, cabinets, cars, etc. but painting furniture is more challenging to me. Hope you will get the easiest way I found myself to overcome the difficulties towards a better finish. My hunger is to find the best paint sprayer that took less effort but budgets friendly.